'Gross:' Biden opens 9/11 remarks with joke about being an All-American in high school
The president made his remarks in Anchorage, Alaska on Monday
President Biden began his remarks on the 22nd anniversary of the 9/11 terror attacks by cracking a joke regarding the Alaska governor on Monday.
Biden took the stage at a Joint Base Elmendorf-Richardson ceremony in Anchorage commemorating the attacks that took the lives of nearly 3,000 people on Sept. 11, 2001. The president began his remarks by mentioning how he and Gov. Mike Dunleavy, R-Alaska, both came from Scranton.
"Governor Dunleavy, it's good to see you. The governor and I have something in common: we're both from Scranton, Pennsylvania. I wish I had him playing on my high school ball club when I was playing. I could've been an All-American having you in front of me," Biden said.
Biden eventually began acknowledging the "solemn day," though the joke already unsettled some social media users.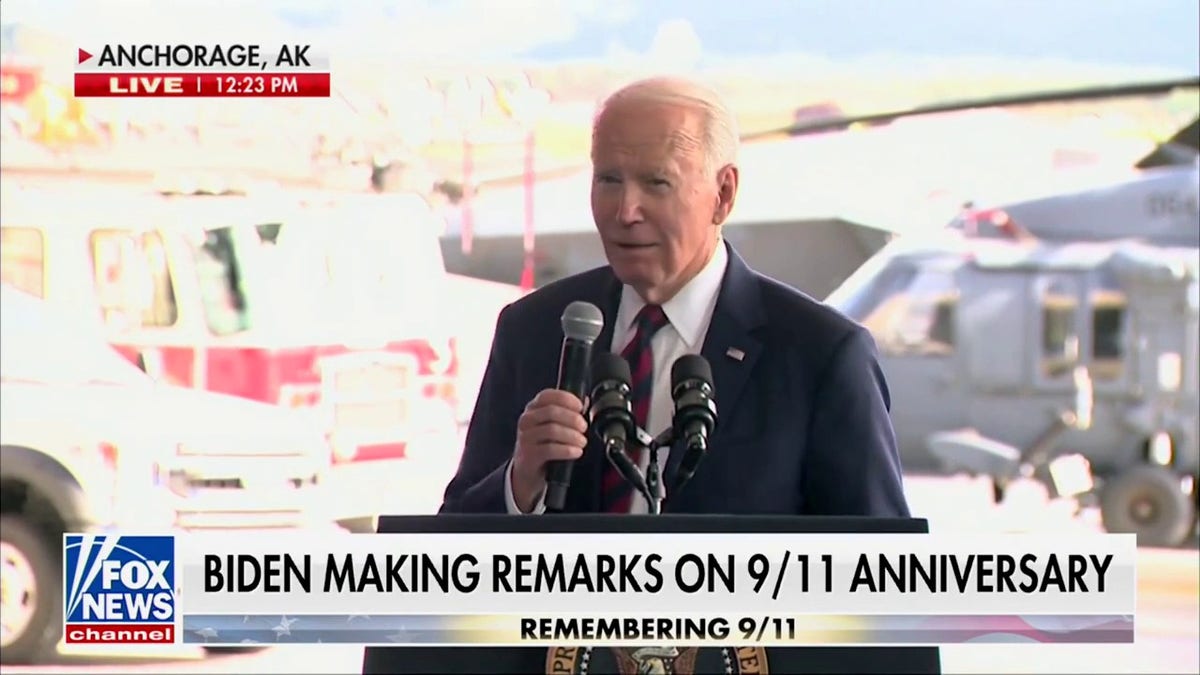 SEPTEMBER 11 CEREMONIES ONGOING ACROSS US AS AMERICANS REFLECT ON 22ND ANNIVERSARY OF TERROR ATTACK
"Gross. He can't not make it about himself, can he?" GOP rapid response director Jake Schneider commented.
"OMG. @POTUS begins his 9/11 speech talking about how he could have been an All-American…" podcast host and former NBC sports reporter Michele Tafoya said.
RedState writer Bonchie reported, "Joe Biden cracks jokes about being an all-American football player on the anniversary of 9/11."
"I just assume anymore that any anecdote is fabricated and that nobody cares that he fakes all of his efforts to 'connect' with an audience," The Federalist columnist Eddie Scarry commented.
Josh Hawley communications director Abigail Marone wrote sarcastically, "Somber and respectful."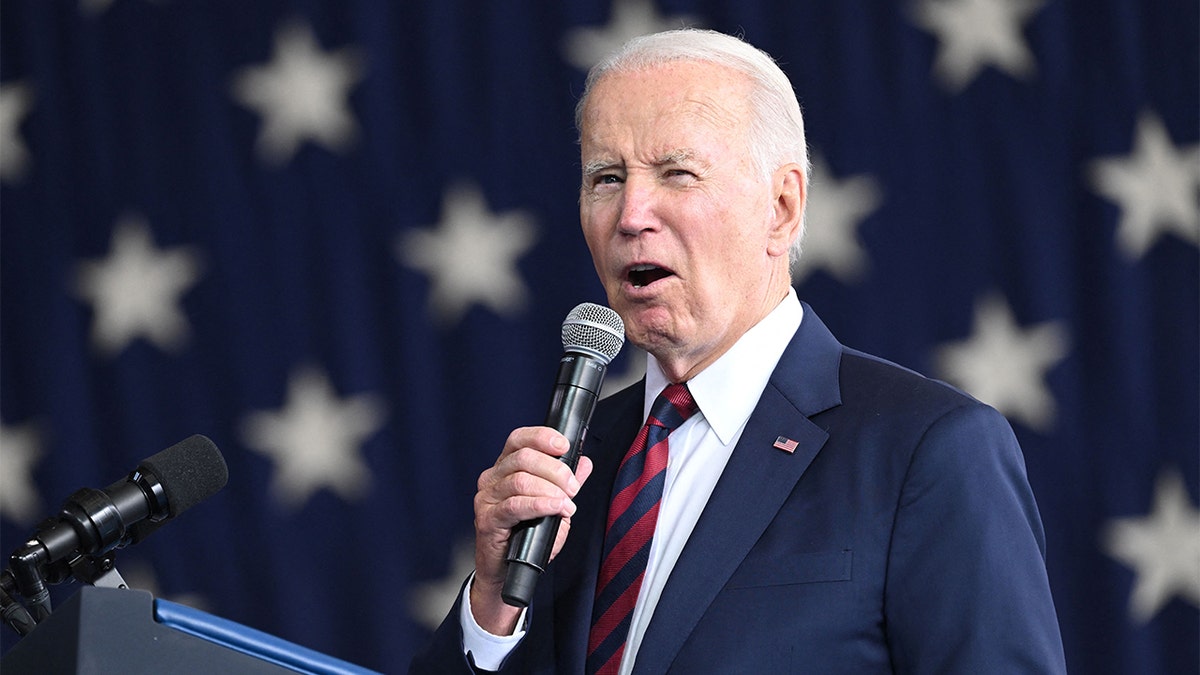 Biden took heat earlier
in the day for becoming the first U.S. president in 22 years to neither spend the day at an attack site nor the White House.
"If our leader is so willing to not show up to the memorial service, it's showing the message that Americans have forgotten and that it's OK to forget. Unfortunately for myself and for all the other families and those joining with us this morning, we have no way of forgetting," Matt Bocchi, the son of 9/11 victim John Bocchi, said Monday.
He added, "This is something that forever changed our lives and this is something that we're going to live with forever, even if the rest of the country can let this be a day that they do forget."
FDNY OFFICIAL WHO LOST FATHER TO CANCER SPEAKS OUT AS DEATHS FROM 9/11-RELATED ILLNESSES RISE
Retired Air Force Lt. Col. Donald Arias, who lost his brother Adam during the attacks, also told "Fox & Friends First" ahead of Biden's speech on Monday that he preferred Biden "stay away anyway."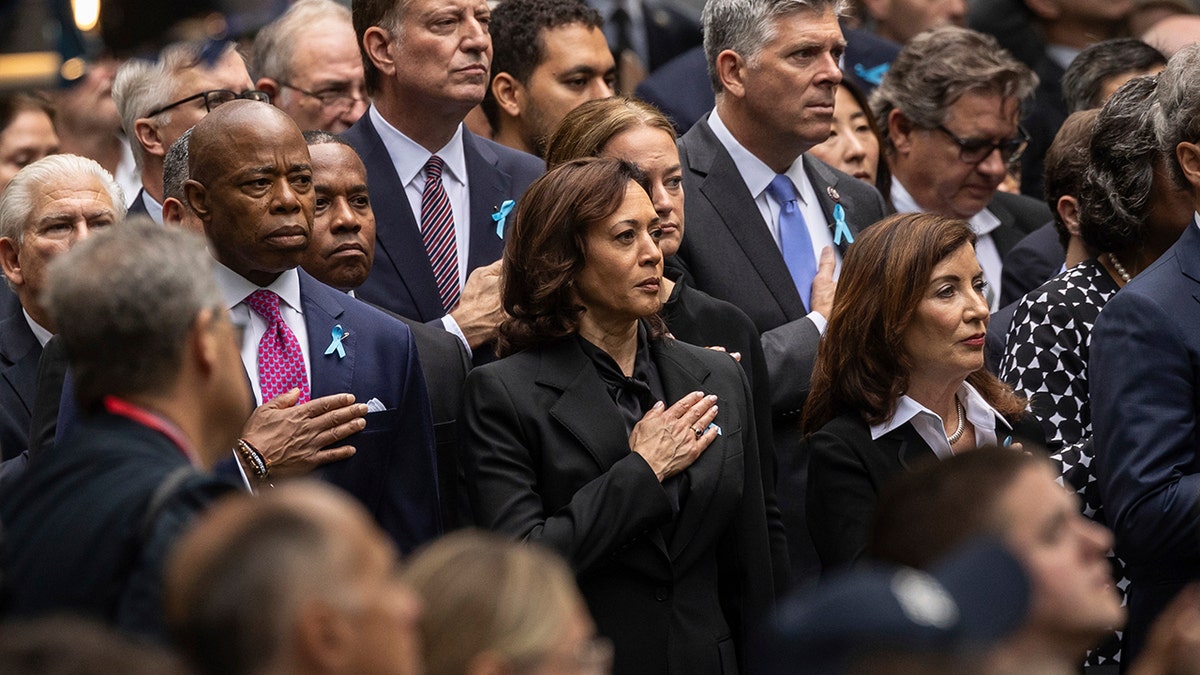 "We will be spared one of his stories of how he can relate, like he did with the people of Lahaina, how he can relate because of a kitchen fire. We can do without that," Arias said.
Instead of the president, Vice President Kamala Harris was among the elected officials attending events at the National September 11 Memorial in New York City.