New Hampshire House approves making state's expanded Medicaid program permanent
NH Republicans spent hours unsuccessfully offering dozens of amendments
The New Hampshire House gave preliminary approval Thursday to making the state's expanded Medicaid program permanent, rejecting attempts to set another expiration date or otherwise change it.
The lengthy debate was somewhat reminiscent of 2014 when lawmakers first considered expanding health care coverage to adults ages 19 to 64 with incomes up to 138% of the federal poverty level. Though it eventually passed with bipartisan support that year and was reauthorized in subsequent years, Republicans were not always on board.
This year, the bill to reauthorize the Granite Advantage program and make it permanent sailed through the Republican-led Senate with unanimous support. It faced a tougher time in the House, where Republicans have a razor-thin majority. But they were outnumbered by Democrats in attendance on Thursday.
NH LAWMAKER RIPS PARENTAL INVOLVEMENT IN EDUCATION: 'LET THE TEACHERS TEACH, AND SHUT UP'
Before the 193-166 vote to advance the bill to the Finance Committee, Republicans spent hours unsuccessfully offering dozens of amendments, including measures that would have ended the program after six years, required participants to hold jobs and subjected them to drug testing. Four Republicans ended up voting for the Democratic version of the bill.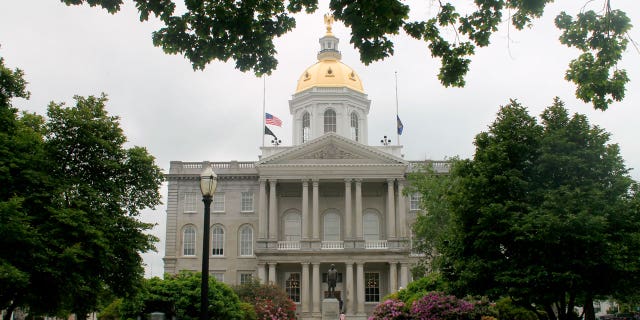 While opponents of the proposed sunset date said the program already has been tested and proven its worth, Rep. Erica Layon said it was "far too early" to make it permanent.
NH TEEN GETS 100 HOURS OF COMMUNITY SERVICE, 3,000-WORD ESSAY FOR RACIST GRAFFITI
"In a normal world, that might make sense, but have the years since 2018 been normal?" said Layon, a Republican from Derry. "This is still a very shifting landscape."
Supporters of the bill noted that 70% of the state's Medicaid recipients work full or part time and said the program has contributed to a healthier and more resilient workforce. The bill has broad support from the business community, health care providers and advocates for low-income residents, said Rep. Joe Schapiro, a Democrat from Keene.
"Permanent reauthorization of Granite Advantage will provide security for low-income residents and for
health care providers
generally," he said. "It will enhance public health while ensuring the viability of a health care system under considerable stress."