George Santos pleads not guilty to federal charges during first appearance in court
U.S. Rep. George Santos is accused of wire fraud, money laundering, theft of public funds and making false statements to the House of Representatives
U.S. Rep. George Santos, R-N.Y., pleaded not guilty to federal charges on Wednesday, just hours after a 13-count indictment was unsealed against him.
The 13-count indictment was made public in the U.S. District Court for the Eastern District of New York, and charged the congressman with seven counts of wire fraud, three counts of money laundering, one count of theft of public funds, and two counts of making false statements to the House of Representatives.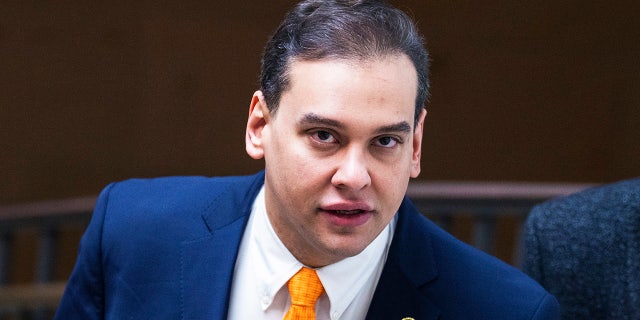 "This indictment seeks to hold Santos accountable for various alleged fraudulent schemes and brazen misrepresentations," U.S. Attorney Breon Peace said in a statement. "Taken together, the allegations in the indictment charge Santos with relying on repeated dishonesty and deception to ascend to the halls of Congress and enrich himself. He used political contributions to line his pockets, unlawfully applied for unemployment benefits that should have gone to New Yorkers who had lost their jobs due to the pandemic, and lied to the House of Representatives.
"My Office and our law enforcement partners will continue to aggressively root out corruption and self-dealing from our community's public institutions and hold public officials accountable to the constituents who elected them."