Philadelphia CBP officers intercept air fryer filled with nearly 8 pounds of marijuana
The parcel would have been worth $150,000 in Bermuda
U.S. Customs and Border Protection (CBP) officials in Philadelphia intercepted a Bermuda-bound package filled with nearly eight pounds of marijuana.
CBP officers were examining outbound international packages on May 2 when they came across the drug-filled parcel.
Pictures show seven vacuum-sealed bags packed with marijuana. The CBP says the drugs were found inside an air fryer.
The package was shipped from Ocean County, New Jersey. At a combined seven pounds and 11 ounces, the street value of the drugs are $17,000 in the U.S.
CBP, ICE TO LAUNCH ENFORCEMENT OPERATION IN EL PASO AS MIGRANT NUMBERS SURGE AHEAD OF TITLE 42'S END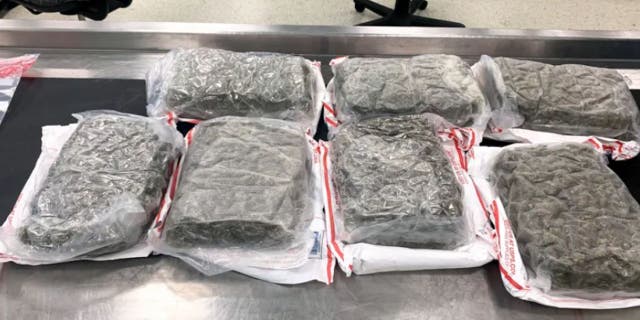 "However, this load is worth about $150,000 in Bermuda because high-potency U.S. marijuana is fetching prices many times higher across the globe," the CBP explained in a press release.
The CBP has seen an increase in marijuana shipments, which are still illegal in the U.S.
FOX NEWS FOOTAGE CAPTURES HUNDREDS OF MIGRANTS CROSSING INTO TEXAS AS TITLE 42'S END APPROACHES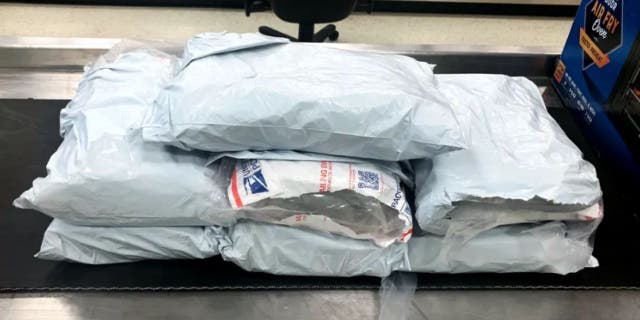 "Customs and Border Protection officers are seeing a stream of bulk marijuana being illegally carried in baggage or shipped out of the United States, and we want to remind the public that marijuana possession and distribution remains illegal under federal law," Acting Area Port Director Rene Ortega said in a statement.
"CBP officers will continue to seize marijuana when we encounter it and deliver consequences to drug couriers who violate our nation's laws," Ortega added.