Biden's Labor nominee directed California officials to turn away ICE agents, memo shows
The memo instructs staff to deny ICE agents entry to their offices and demand a warrant
Acting Labor Secretary Julie Su, President Biden's nominee to be the next secretary of the department, instructed her staff not to cooperate with Immigration and Customs Enforcement (ICE) agents searching for undocumented migrants while she was head of California's Labor Commission, according to a memo uncovered by Republicans.
When asked about the memo at her hearing before the Senate Health, Education, Labor and Pensions Committee last month, Su said she did not have access to the memo and did "not recall its precise contents."
But Sens. Bill Cassidy, R-La., and Tommy Tuberville, R-Ala., obtained the document from California Labor & Workforce Development Agency Commissioner Stewart Knox.
The memo reads, "Labor Commissioner staff should not voluntarily permit a federal immigration agent to enter any part of our office. Staff should ask the agent to leave our office, including the waiting room, and inform the agent that the Labor Commissioner does not consent to entry or search of any part of our office. Doors that lead to the inner office suite, and office doors that are generally locked or shut, should not be voluntarily opened for the agent."
BIDEN'S LABOR NOMINEE JULIE SU ADVANCES OUT OF COMMITTEE IN PARTY-LINE VOTE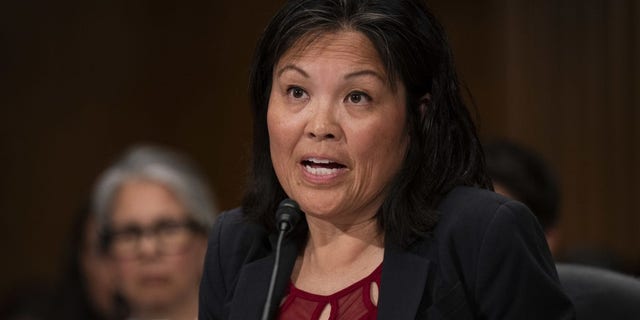 If ICE agents refused to leave, the memo instructed staff to ask them to present a search warrant.
"Staff are directed to contact designated Labor Commissioner Attorneys should an agent actually present a warrant. If the agent states that he or she does not have a warrant, staff should again ask the agent to leave our office, including the waiting room, and state that the Labor Commissioner does not consent to the agent's entry or search of any part of our office," it said.
The document also instructed staff to document all interactions with federal immigration agents and urged them to refuse to give ICE agents information that could help them find the person they're searching for.
BIDEN TO NOMINATE JULIE SU AS NEXT LABOR SECRETARY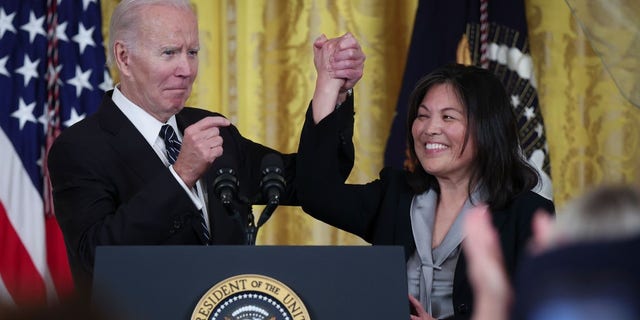 It was sent to California Labor staff in July 2017, spurred by reports of a spate of ICE arrests at schools, homeless shelters and other locations, according to the text.
"Staff may have also heard about instances where ICE has actually appeared at or called one of our offices and asked about a particular worker – most likely as a result of unlawful retaliation by the employer," it said.
Su's nomination appears to have hit a roadblock after making it out of committee on a party-line vote, as some moderate Democrats are unsure about whether to confirm her. It's not yet clear when the Senate will hold a full floor vote.
CALIFORNIA REPUBLICANS URGE BIDEN NOT TO NOMINATE JULIE SU AS LABOR SECRETARY: 'INCOMPETENCE'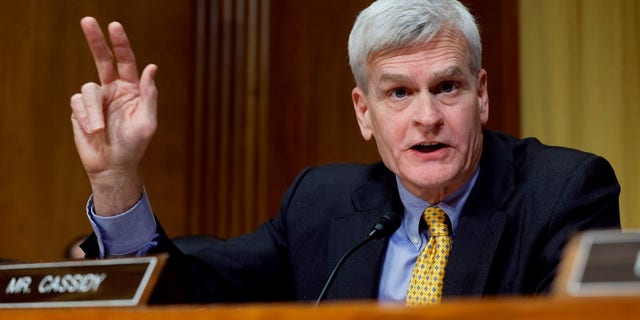 Senators who oppose Su's nomination cite billions of dollars in losses due to pandemic unemployment fraud under her watch in California, and a labor position that industry groups have called anti-business.
The White House has championed Su as a pro-worker, pro-union leader who would head the department with similar policies to her predecessor, former Labor Secretary Marty Walsh. Fox News Digital has reached out to the White House for comment on the memo but did not immediately hear back.