Stormy Daniels gloats over Trump arraignment with X-rated tweet
Trump faces 34 felony counts for alleged hush-money payments to Stormy Daniels, Karen McDougal
Adult film actress Stormy Daniels reacted to former President Donald Trump's arraignment in a Manhattan court on Tuesday with a vulgar tweet that gloated over not being "under arrest."
"Y'all keep saying 'c-- dumpster' like it's a bad thing," Daniels tweeted. "It's definitely more fun being under my sexy man instead of under arrest."
It's unclear to whom she was directing the tweet.
TRUMP PLEADS NOT GUILTY TO GRAND JURY CHARGES DURING ARRAIGNMENT IN MANHATTAN COURT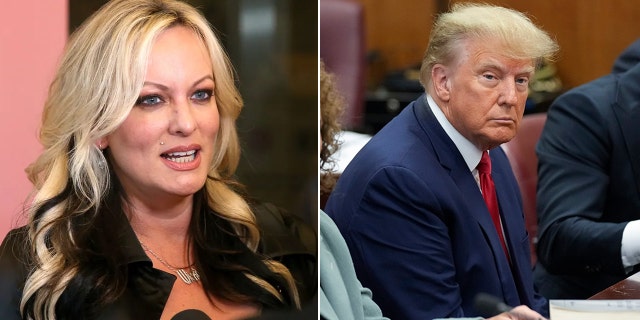 Trump was charged with 34 felony counts of falsifying business records after a years-long investigation that involved hush-money payments made to Daniels ahead of the 2016 presidential election, which includes the $130,000 payment she received as well as the $150,000 payment made to former Playboy model Karen McDougal.
He pleaded not guilty during the arraignment before leaving the court and returning to his Mar-a-Lago home in Florida.
TRUMP PLEADS NOT GUILTY TO 34 FELONY COUNTS OF FALSIFYING BUSINESS RECORDS LINKED TO 2016 HUSH-MONEY PAYMENTS
Also on Tuesday, the Ninth Circuit Court of Appeals awarded Trump nearly $122,000 in attorney fees from Daniels over a failed defamation suit she brought against him in 2018.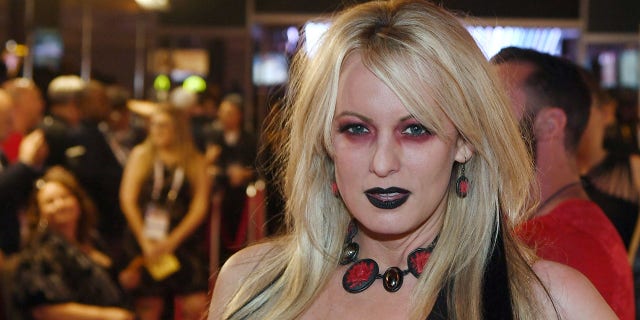 Trump's younger son, Eric Trump, tweeted that the amount was in addition to the roughly half a million dollars that she already owes his father over the suit.