Oklahoma City biker gang shoot-out leaves 3 dead, 3 injured; 1 arrested on murder charge, police say
One victim arrested last year in another biker gang shoot-out in Texas
A biker gang shoot-out in Oklahoma City left five men and a woman shot and one suspected shooter behind bars over the weekend, police say, adding that more arrests are possible.
An altercation between armed men at the Whiskey Barrel Saloon on Newcastle Road erupted in gunfire Saturday night, city police said.
Three men died in the exchange, which involved at least nine people from several motorcycle clubs, according to authorities.
Police identified two as Francisco Tanajara, 38, and Eric Oberholtzer, 29. The third victim's identity had not yet been released Tuesday, pending positive identification and notification of family.
BANK ACCOUNTS OF NEW YORK 'ROOFIE MURDER' VICTIMS DRAINED VIA FACIAL RECOGNITION TECHNOLOGY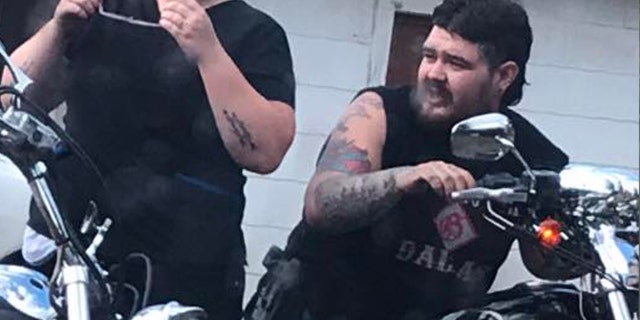 The wounded victims were Tyler Myers, 34, Felicia Wallace, 35, and Clayton Owens, 36.
A Facebook account under Myers' name shows him wearing a "1%er" pendant and posing with men wearing Homietos motorcycle club vests. Oberholtzer had also posted images of himself wearing the club's colors on the platform.
OKLAHOMA CITY BAR SHOOTING KILLS 3 PEOPLE, INJURES 3 OTHERS: POLICE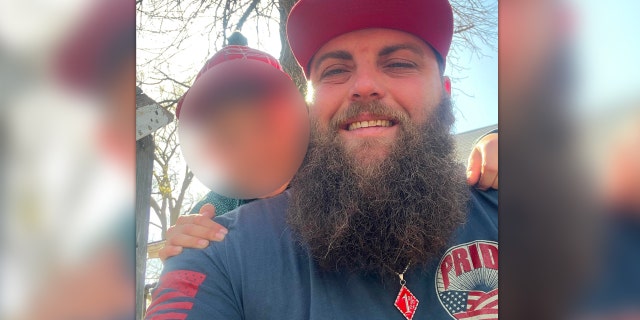 The Texas-based group has been involved in violent altercations with the rival Bandidos motorcycle club over the years, including another public shoot-out almost exactly a year ago at a gas station on Interstate 45 in Madisonville, Texas, according to KBTX-TV.
Oberholtzer was identified as one of three men arrested in that incident.
Surveillance video showed Myers and Oberholtzer entering the bar Saturday and speaking with a man wearing Bandidos symbols, according to an affidavit obtained by Oklahoma City's News 9.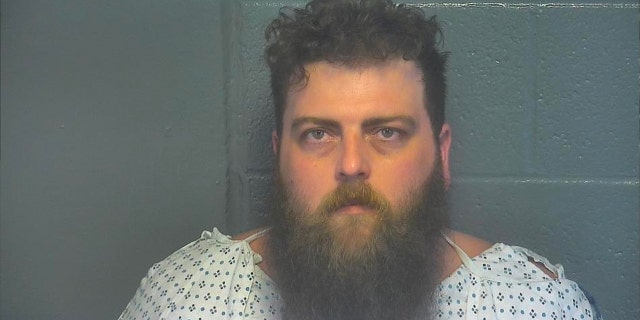 At one point, a group of seven people appears on video following Myers and Oberholtzer before an unidentified man hit Myers over the head from behind.
At first, Myers tried to fend the group off with a chair, according to the outlet, but several people involved in the fracas pulled out guns.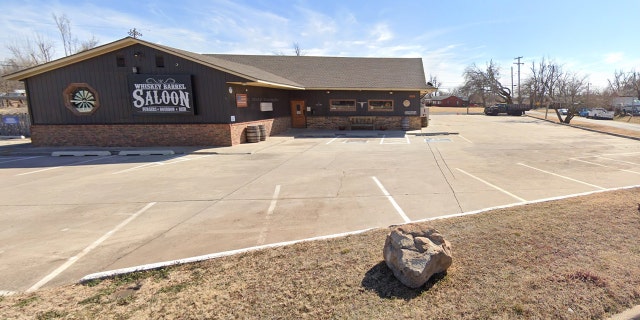 The exact order of events is not immediately clear, but Oberholtzer shot Tanajara, according to police. An unidentified man shot Oberholtzer, and the unidentified man died after Myers allegedly shot him.
Additional arrests are possible as detectives continue the investigation, according to police. Calls to the county prosecutor's office went unanswered Tuesday.
Myers was being held without bail on a first-degree murder charge in the Oklahoma County Detention Center.
Anyone with information about the case is asked to call the Oklahoma City Police homicide tip line at 405-297-1200.