Former FBI deputy director calls evidence in case against Trump a 'disappointment:' 'It's simply isn't there'
Bragg brought 34 felony counts against Trump over the 2016 hush money payment to porn star Stormy Daniels
The reviews are coming in from CNN talking heads who were largely underwhelmed by the details of the historic indictment leveled against former President Trump Tuesday.
During CNN's wall-to-wall coverage of Trump's arraignment, former FBI deputy director Andrew McCabe called Manhattan District Attorney Alvin Bragg's indictments a "disappointment."
"I if I had to characterize it, it's disappointment. I think everyone was hoping we would see more about the direction that they intend to take this prosecution. What is the legal theory that ties that very solid misdemeanor case 34 counts of misdemeanors to the intent to conceal another crime, which is what makes it a felony?" McCabe said. "It's simply isn't there. Now, it's possible that the DA has an elaborate and solid theory that's backed up by a lot of evidence, and he has just decided to conceal that at this point. That would be a strange decision on his part, but nevertheless I'm giving him the benefit of the doubt. At the end of the day if all of our legal friends read this indictment and don't see a way to have felony, it's hard to imagine convincing a jury that they should get there."
NYT REPORTER CLASHES WITH KARINE JEAN-PIERRE OVER WH SILENCE ON TRUMP INDICTMENT: 'YOU'RE LECTURING ME'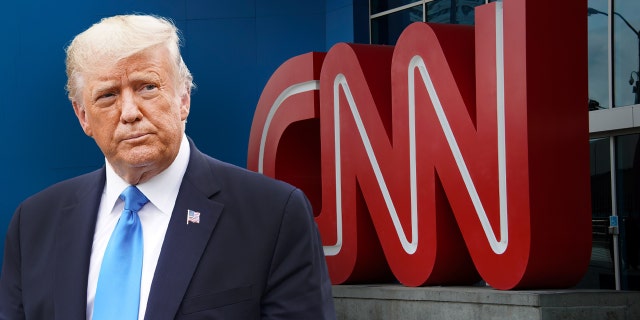 Earlier in their coverage, legal analyst Carrie Cordero told anchor Jake Tapper, "In terms of a case being brought against a former president, it's a little underwhelming."
"There's not more to it," Cordero said. "There's not more violations, tax violations, there's not an incredible new set of facts that we didn't know about publicly. It's really the facts of this case as they have existed for basically almost seven years."
Fellow legal analyst Elliot Williams said the unsealed indictment "doesn't say a lot," adding, it leaves "a lot of openings" for Trump and his legal team to combat the charges and leveling misdemeanor charges would have been an easier case for Manhattan District Attorney Alvin Bragg's office to prove in court instead of the trumped-up felony charges.
Elie Honig, a CNN legal analyst who earlier in the day hyped the Trump indictment as "the Super Bowl," acknowledged the "complicated legal question" in making misdemeanor crimes a felony, saying the indictment "does not specify" the crime that justifies the felony charges.
MEDIA FIGURES CELEBRATE DONALD TRUMP'S ARREST: 'THIS IS A GREAT DAY!'
"You heard the defense lawyers, I think rightly, complaining about that," Honig said. "The whole purpose of an indictment is to serve notice on the defendant of what exactly you're charged with, and what exactly you're going to be defending yourself against."
Honig later added, "There are documents. They do corroborate the fact that money was paid, but they don't necessarily show Donald Trump's exact involvement in it."
CNN political director David Chalian pointed out there was "nothing new" in the charges and that Trump and his allies will "quadruple down" in their assertion that Bragg has brought a political prosecution.
"There are no additional goods in these documents that would prevent him from doing so," Chalian said.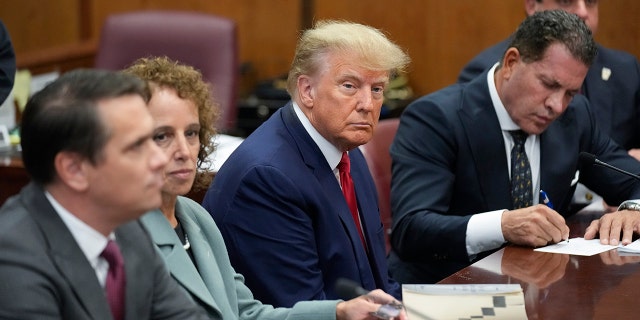 Alyssa Farah Griffin, the former Trump White House communications director-turned-anti-Trump CNN contributor, admitted "there are some things" that are working politically in her ex-boss's favor.
BILL MAHER FEARS TRUMP INDICTMENT WILL SPARK 'CYCLE OF REVENGE' FOR FUTURE PRESIDENTS
"So the next hearing, according to CNN's reporting, is scheduled for December 4. So if you're somebody at home who's skeptical of this case, you're saying, 'So they waited seven years to try it, then they're waiting about eight months to have the second hearing on it.' And by the way, it's going to fall two months before the Republican primary. If you're Donald Trump, you're gonna say, It's a witch hunt, it's political, it's a partisan DA,'" Farah Griffin said.
"I've also seen some of his folks leaning into the fact that, you know, Alvin Bragg saying, 'Nobody's above the law, we prosecute, you know, even these white collar crimes' - they're going to lean into the fact that, you know, he's decided to downgrade sub felony offenses to misdemeanors, things like marijuana things, like trespassing. So there's some fodder here for Trump to push back. We're gonna see this play out, but I'm not sure in my interpretation as a non-lawyer, this is quite as strong as I expected it to be," she said.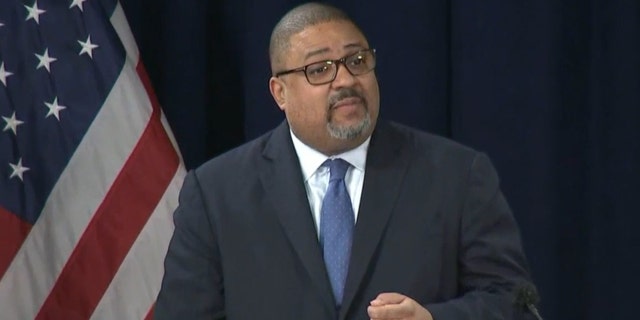 Trump pleaded not guilty to the 34 felony counts against him in what legal critics widely believed was a weak case. The former president was accused by Bragg of falsifying business records to shield his 2016 presidential campaign. Bragg is zeroing in on the money reimbursed to former Trump lawyer Michael Cohen in 2017 after Cohen paid porn star Stormy Daniels $130,000 during the election after she threatened to go public about an alleged affair she had with the Republican nominee. Trump has denied her claims.
The next hearing is scheduled for December 4.
Meanwhile, Trump is potentially facing further legal trouble with other ongoing investigations of his role in attempting to reverse the 2020 results in Georgia, his involvement in the events leading up to Jan. 6, as well as his handling of classified documents after leaving office.