Iowa's Lisa Bluder declines White House invite, suggests Bidens visit Iowa instead
The uproar over first lady Jill Biden's suggestion reached the Hawkeye State
Iowa coach Lisa Bluder had a gracious response to first lady Jill Biden's suggestion the Hawkeyes' women's basketball team, which lost to LSU in the NCAA national championship game on Sunday, should visit the White House after its tournament run.
Biden made the suggestion Monday while she was speaking in Denver. LSU star Angel Reese laughed off the remark and has talked about potentially visiting Barack and Michelle Obama instead.
Bluder responded in a tweet Tuesday
CLICK HERE FOR MORE SPORTS COVERAGE ON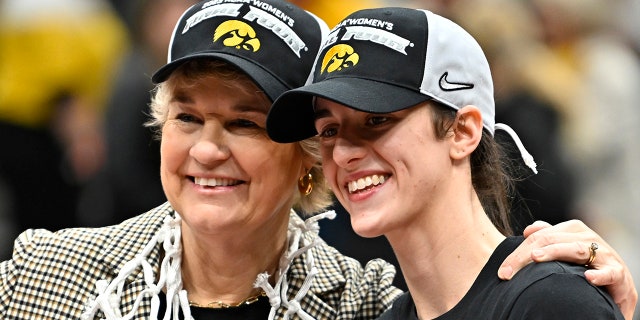 "I gratefully acknowledge the First Lady's sentiments, but a day at the White House should belong solely to the champion, LSU and Coach Mulkey," Bluder tweeted. "We would welcome the First Lady and President to come to Iowa's 'House' – Carver Hawkeye Arena — any time!"
Iowa standout Caitlin Clark had a similar remark when she spoke with ESPN.
LSU'S ANGEL REESE: TEAM DIDN'T WANT JILL BIDEN COMING INTO LOCKER ROOM BEFORE NATIONAL TITLE GAME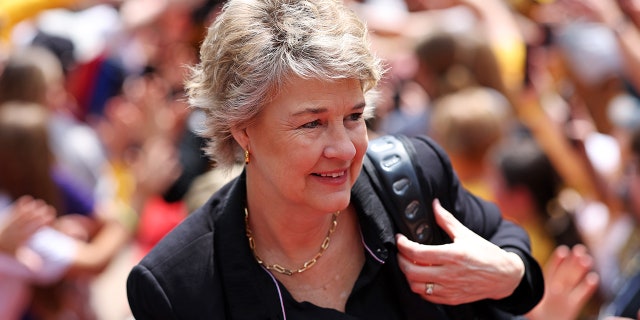 "I don't think runner-ups usually go to the White House," Clark said. "I think LSU should enjoy that moment for them. And congratulations, obviously. They deserve to go there. Maybe I could to the White House on different terms though. But I think that's for LSU. That's a pretty cool moment, and they should enjoy every single second of being a champion."
"More than anything, I'm just lucky enough that there were some really cool people in the arena at that championship game Sunday night," Clark added. "There were some really highly sought-after people watching and supporting women's basketball, and that's exactly what this game needs. I appreciate the first lady being in the house and watching both teams and supporting the greatness of women's basketball."
Vanessa Valdivia, Jill Biden's press secretary, clarified her remarks earlier Tuesday.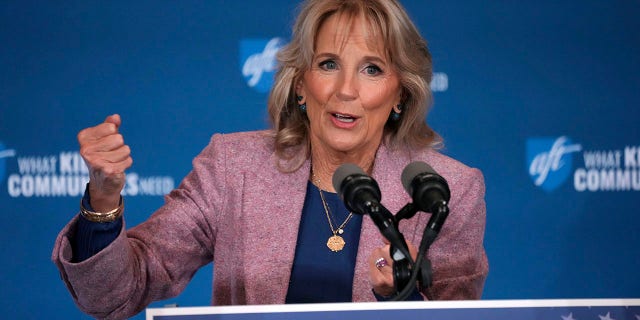 "The First Lady loved watching the NCAA women's basketball championship game alongside young student athletes and admires how far women have advanced in sports since the passing of Title IX," Valdivia wrote on Twitter.