Stephen Smith pathologist has determined cause, manner of death after autopsy: report
Buster Murdaugh isn't believed to be connected to Smith's South Carolina death — despite long-standing rumors
The pathologist who oversaw 19-year-old Stephen Smith's exhumation and autopsy over the weekend says the team now knows his cause and manner of death, according to a new report.
Dr. Michelle DuPre, a forensic pathologist and former law enforcement officer, told Law&Crime that Smith's casket was removed from a vault at the Gooding Cemetery in South Carolina and driven to a private lab in Tampa, Florida.
Forensic pathologist Dan Schultz and anthropologist Heather Walsh-Haney performed the second autopsy.
They are part of a team hired by Smith's mother, Sandy Smith, to probe the July 8, 2015, death that South Carolina authorities have called a homicide.
STEPHEN SMITH PROBE: BOMBSHELL REPORT NAMES PERSONS OF INTEREST IN HIS KILLING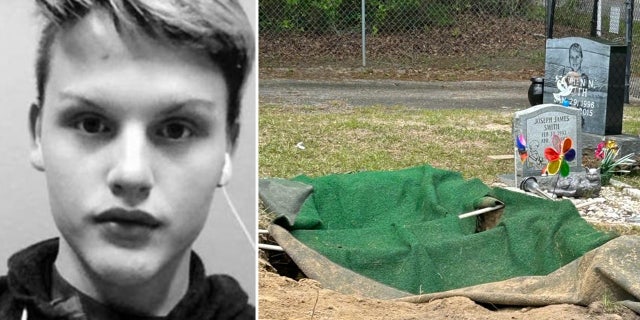 Smith was found in the middle of Sandy Run Road in Hampton County with half his head caved in.
Pathologist Erin Presnell conducted the original autopsy and concluded that Smith died of a hit-and-run. But some investigators called the scene and his injuries inconsistent with her conclusion.
They noted the absence of skid marks on the road, abrasions on Smith's body or debris from a collision.
Sandy Smith has tirelessly fought for justice for her son, who she suspected from the outset was the victim of foul play.
DuPre told Angenette Levy of Law&Crime that the team has determined the cause and manner of death but would not disclose the information until the final reports are complete.
READ THE FULL STEPHEN SMITH HIGHWAY PATROL REPORT HERE
Stephen Smith SCDPS Case Notes by Audrey Conklin
She added that Presnell's autopsy of Smith was "very professional" and "well done," and that the performance of a rape kit on the deceased was standard procedure given the circumstances in which his body was found.
The original highway patrol report references the Murdaugh name dozens of times, and rumors swirled for years that the family was somehow involved.
STEPHEN SMITH'S MOTHER SENT LETTER TO FBI IMPLICATING MURDAUGHS IN 2016
The South Carolina Law Enforcement Division (SLED) opened a homicide investigation into Smith's death on June 23, 2021 — about two weeks after Alex Murdaugh fatally shot his wife, Maggie, 52, and his son, Paul, 22.
The speculation intensified in the wake of Alex's conviction for the double murder, in part fueled by a Netflix documentary that implied Smith, who was openly gay, had an affair with Alex's eldest son, Buster.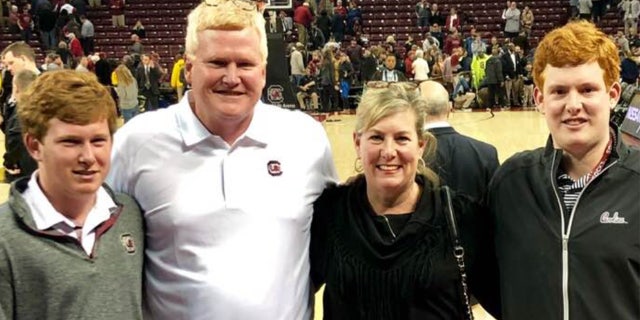 After Alex was sentenced to life in prison, Buster issued a statement denying any involvement in his former classmate's demise.
The investigation into Smith's homicide got a second wind when attorney Eric Bland took on Sandy Smith's case and assembled a team of experts to probe the killing in collaboration with SLED.
The private investigation is being bankrolled by a GoFundMe drive that raised more than $120,000.
STEPHEN SMITH PROBE: HEAR THE 911 CALL REPORTING DEAD BODY JUST MILES FROM MURDAUGHS' SOUTH CAROLINA ESTATE
The team includes Dr. Kenny Kinsey, a crime scene expert who testified for the prosecution at Alex's murder trial.
He spent several hours last weekend surveying the crime scene on Sandy Run Road.There are at least five possible scenarios that would explain Smith's killing — including a hit-and-run, he told Law&Crime.
FitsNews exclusively reported last week that SLED has zeroed in on Patrick Wilson and Shawn Connelly as persons of interest in the homicide.