Biden laughs at reporter asking if Trump indictment is 'politically divisive'
President Joe Biden chuckled after a reporter questioned him on the political implications of his predecessor being indicted on Tuesday.
Biden gave remarks in the State Dining Room at the White House prior to a meeting with the President's Council of Advisors on Science and Technology on "the opportunities and the risks of artificial intelligence." After he concluded, reporters shouted out questions, including one about the indictment of former President Donald Trump.
"Is the indictment of your predecessor politically divisive?" a reporter asked.
Biden did not directly respond to the question but instead appeared to snicker as reporters were ushered out of the room for the meeting to begin.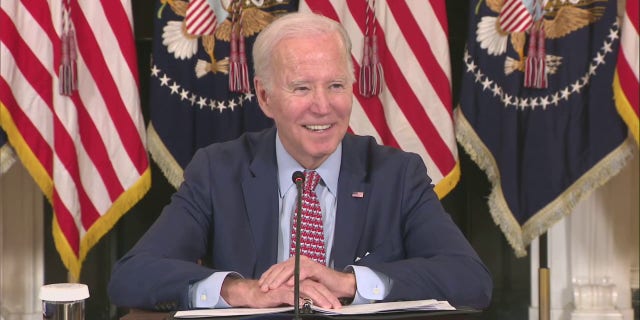 MEDIA FIGURES CELEBRATE DONALD TRUMP'S ARREST: 'THIS IS A GREAT DAY!'
The White House's official transcript of Biden's remarks did not include this question or Biden's response. However, it did include the question prior regarding the risks of artificial intelligence.
A reporter asked, "Mr. President, do you think AI is dangerous?"
"It remains to be seen. It could be," Biden answered.
Biden, as well as his White House, has avoided discussing Manhattan District Attorney Alvin Bragg's indictment against Trump since it was first officially announced last Thursday. By Friday, Biden said, "I have no comment on Trump" to Fox News.
White House press secretary Karine Jean-Pierre said Tuesday that the indictment was not a focus of the president and that she has not discussed the indictment with him.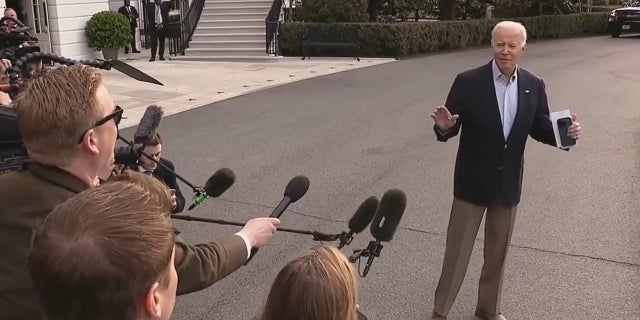 "We're not going to comment specifically on the case itself, but, look, the president is going to focus on the American people, like he does every day," Jean-Pierre said at the White House press briefing. "This is not something that is a focus for him. He is going to focus on things like making sure that we continue to lower prices for the American people."
She added, "Of course, this is playing out on many of the networks here on a daily basis for hours and hours. So, obviously, he will catch part of the news when he has a moment to catch up on the news of the day. But this is not his focus for today."
TRUMP INDICTMENT MAY HAVE GIVEN HIM 'THE KISS OF LIFE' FOR 2024, VETERAN POLLSTER SAYS: 'LIKE OXYGEN TO FIRE'
Answering a question from Fox News' Peter Doocy, Jean-Pierre also added that they are declining to comment on "an ongoing case."
"It is an ongoing case, and I've been very clear about that. We've been very prudent about that, not commenting on ongoing cases, and we're going to stick to that," Jean-Pierre said.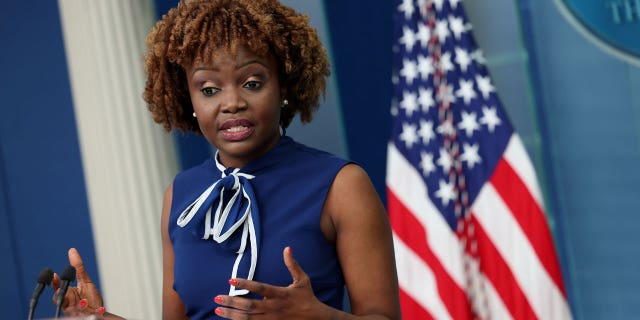 However, New York Times reporter Michael Shear had a heated clash with the press secretary, arguing that Biden has previously commented on ongoing cases, such as charges against Jan. 6 protesters, and not accepting her answer that the situation was different.
Trump's indictment marked the first time in history that a president, sitting or former, had been charged with a crime. Tuesday's arraignment hearing revealed that he was charged with 34 counts of falsifying business records.