'Duck Dynasty' stars' new movie shows family's origin and faith: Without God 'we would not be sitting here'
The Blind' tells the story of Phil Robertson and his struggles before he built his business
The story of the Robertsons, the family made famous by the hit A&E reality series "Duck Dynasty," is well-known to most audiences.
Now, a new movie, "The Blind," executive produced by Willie Robertson and his wife, Korie Robertson, is shedding light on the journey of the family's patriarch, Phil Robertson, and his early struggles with alcohol before he turned his life around with the help of faith and family, including his wife, Marsha "Miss Kay" Robertson.
"The story we just felt like it was important, one to show hope and redemption, but also to go back and show you how close it was to none of this happening [if] them two had not stayed together" Willie told Fox News Digital.
"Dad's story is rough to tell. But the fact that he came through that, that their marriage survived that, we just thought it was a great story. I think for people hurting and people kind of losing hope, it's the story that you can say, 'Hey, man, there is no telling what God can do with your life if you yield to Him.'"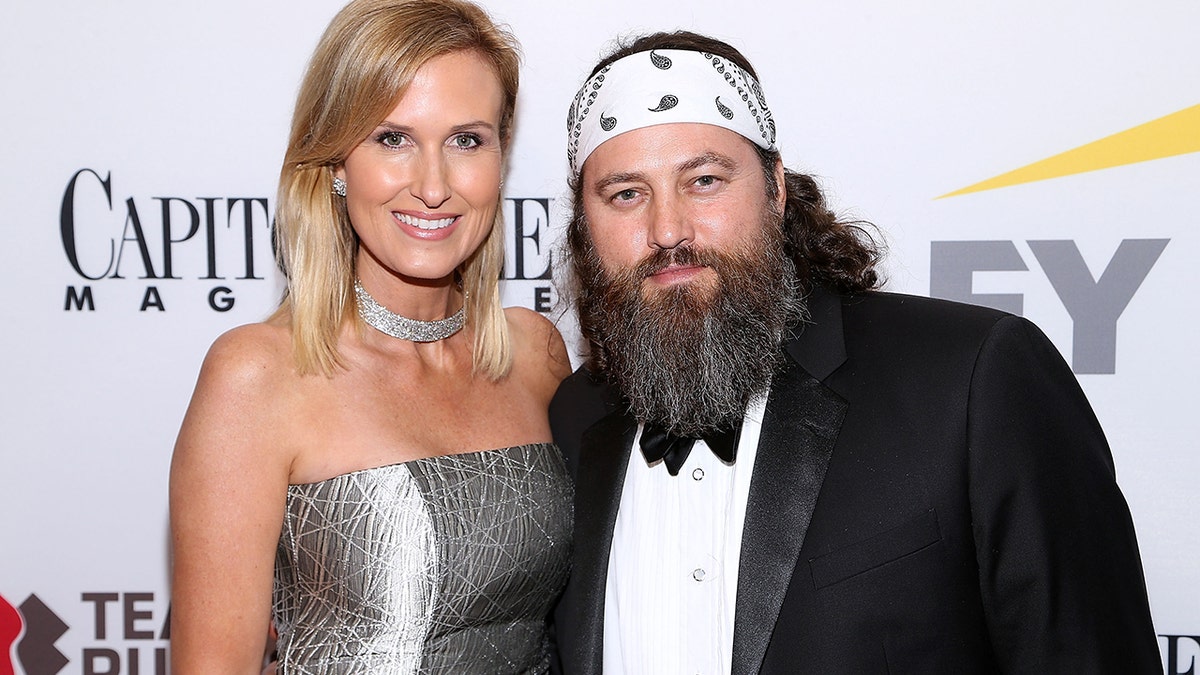 WATCH DUCK FAMILY TREASURE | FOX NATION
Korie added, "Had God not come into the life of this family, we would not be sitting here today. And now we're getting to actually tell the whole backstory of that, of how we came to that moment."
Produced by Willie and Korie's production company, "The Blind" is set in 1960s Louisiana and follows Phil and Miss Kay's early days as high school sweethearts who marry and have several young children together. However, Phil's battles with alcoholism threaten his family and his life, and their relationship reaches a breaking point. However, with the help of faith and love, he is able to turn his life around and find his life's purpose as a father, businessman and believer.
"It's the story that you can say, 'Hey, man, there is no telling what God can do with your life if you yield to Him.'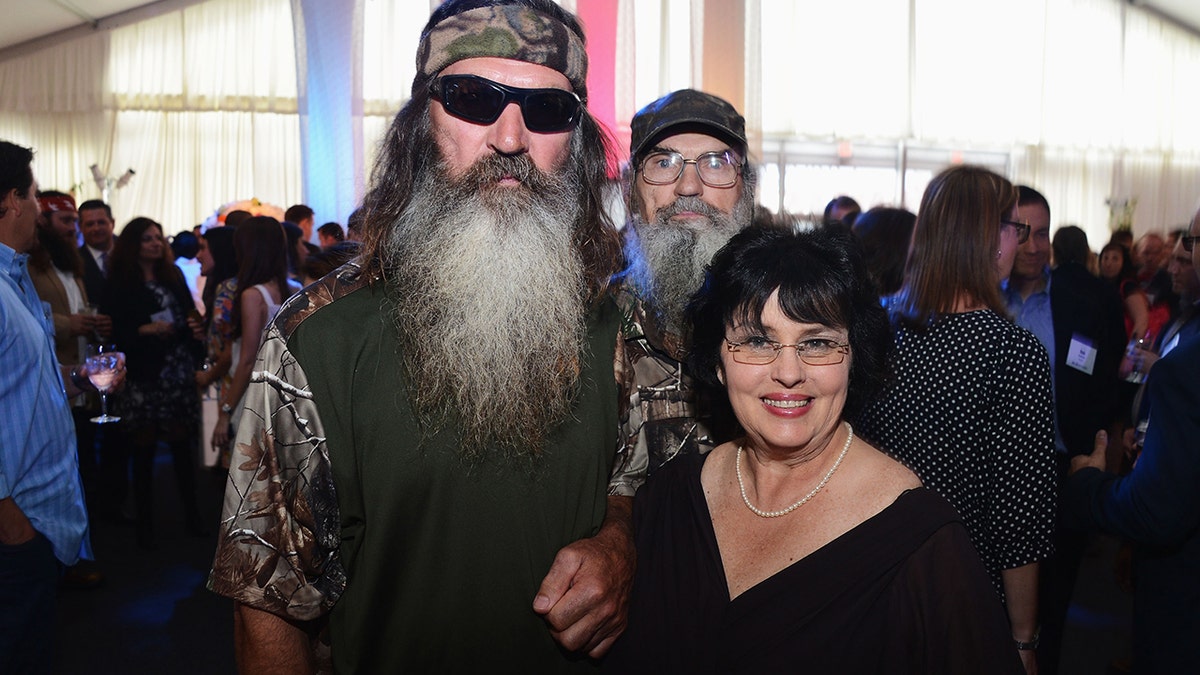 The film does not shy away from the darker parts of Phil's experiences and honestly showcases his lowest points before he recovers.
Willie and Korie described one scene where Willie's older brothers, Jase and Al, and their uncle, Si, visit Phil in the woods where he was at one point living, and see that he is almost "animalistic" and unrecognizable.
'DUCK DYNASTY' STAR PHIL ROBERTSON WEIGHS IN ON CANCEL CULTURE, REFLECTS ON PAST A&E SUSPENSION: 'NO REGRETS'
"That was a really powerful moment in the film because you can see these little boys want to see their dad, but he was in such a dark place that he couldn't even really receive them in that moment," Korie said.
Phil's life changed when a pastor, at the urging of Phil's sister, reached out to him and helped him accept faith into his life.
WATCH: 'DUCK DYNASTY' STARS NEW MOVIE REVEALS FAMILY'S JOURNEY TO FAITH
"He just completely changed once he yielded to the gospel," Willie said.
Korie also noted that Miss Kay, Phil's wife now for almost 60 years, was instrumental in supporting him even at his lowest.
"I think when you see the film, you realize how what a hero Kay is in the story," Korie said. "I mean, she really held this man's family together. She was a single mom of three boys for a little while when Phil kicked her out of the house. And when the moment came that Phil did turn his life around, she truly forgave him. And so just understanding that grace and forgiveness that she offered that kept their family together and that made everything possible today has impacted our family."
"Had God not come into the life of this family, we would not be sitting here today."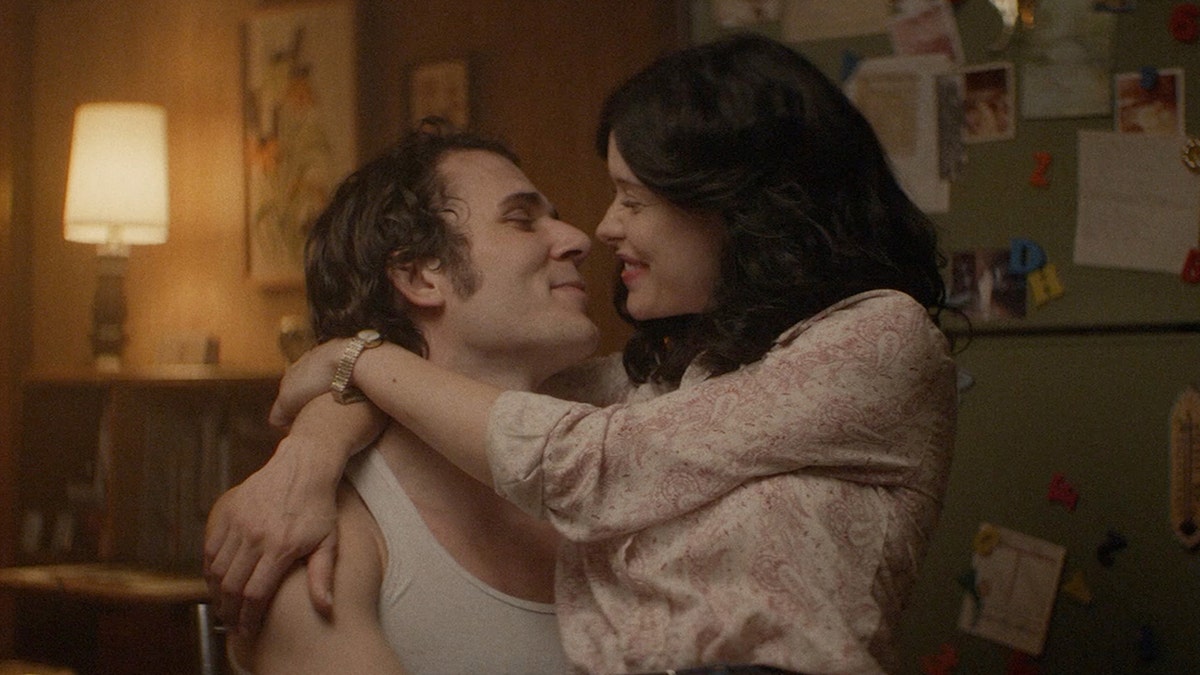 MISSY ROBERTSON DETAILS LIFE AFTER 'DUCK DYNASTY,' CHANGING LIVES IN NEW FAITH-BASED SERIES 'RESTORED'
During this time in his family's life, Willie was around 2 years old and said he does not recall much of the hard times, but more of the better moments that were to come.
"I just remember we were so happy. We felt like we had everything in life we needed and looking back, we were so poor," Willie said. "We didn't really have anything, but we had each other."
He continued, "It was dominated by faith and scripture and all that. But not in a weird, strange sort of way. It was always to help others. My dad was just constantly wanting to tell other people and trying to get them out of whatever they had created for themselves like he had done."
"The Blind" gave the chance for the family to really examine their lives and past, and even revealed never-before-known history, especially for Willie who had been so young during their tumultuous early years.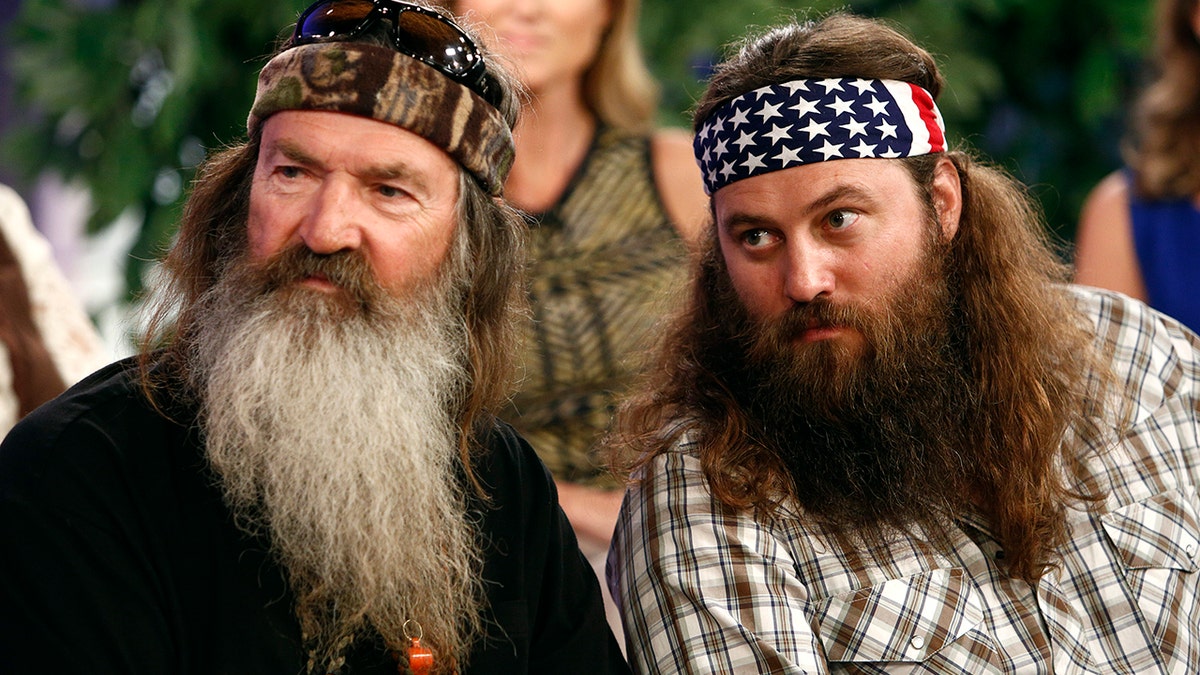 CLICK HERE TO SIGN UP FOR THE ENTERTAINMENT NEWSLETTER
Korie shared that his mom, Miss Kay, told her Willie was the family comedian, which surprised him.
"He was the one he would always try to make her laugh, like when she would be in a tough time," Korie said. "They don't have money to pay the bills. And Willie's like, you know, just being a little clown, trying to make her laugh. And she said he always helped her get through tough times just by making her laugh
"That's the first time I've actually heard that," Willie said.
WATCH: 'DUCK DYNASTY' STAR WILLIE ROBERTSON RECALLS GROWING UP WITH PHIL ROBERTSON, SURPRISING ORIGIN OF THE SHOW
Korie was on hand most days on set as a producer, and while most of the family remained behind the scenes for the film, one member of the Roberston clan played a key role.
"As we were casting, we were like, 'We need a 2-year-old to play Willie.' I was like, 'Well, we actually happened to have a 2-year-old grandson,' so he got to play that role, which is so fun," Korie said.
APP USERS CLICK HERE
LIKE WHAT YOU'RE READING? CLICK HERE FOR MORE ENTERTAINMENT NEWS
The Robertsons have been in the public eye since 2012, when their reality series "Duck Dynasty" debuted on A&E.
However, Willie credits Korie with the idea for the show, going back to when they were first dating.
"She said your family should do a reality show. And I'm like, 'We're just normal people,' She said, 'ya'll ain't normal,'" Willie said with a laugh. "She said, 'There's nothing normal about you guys. So I think it was her bit of seeing that from outside and realize, oh, maybe there may be something here."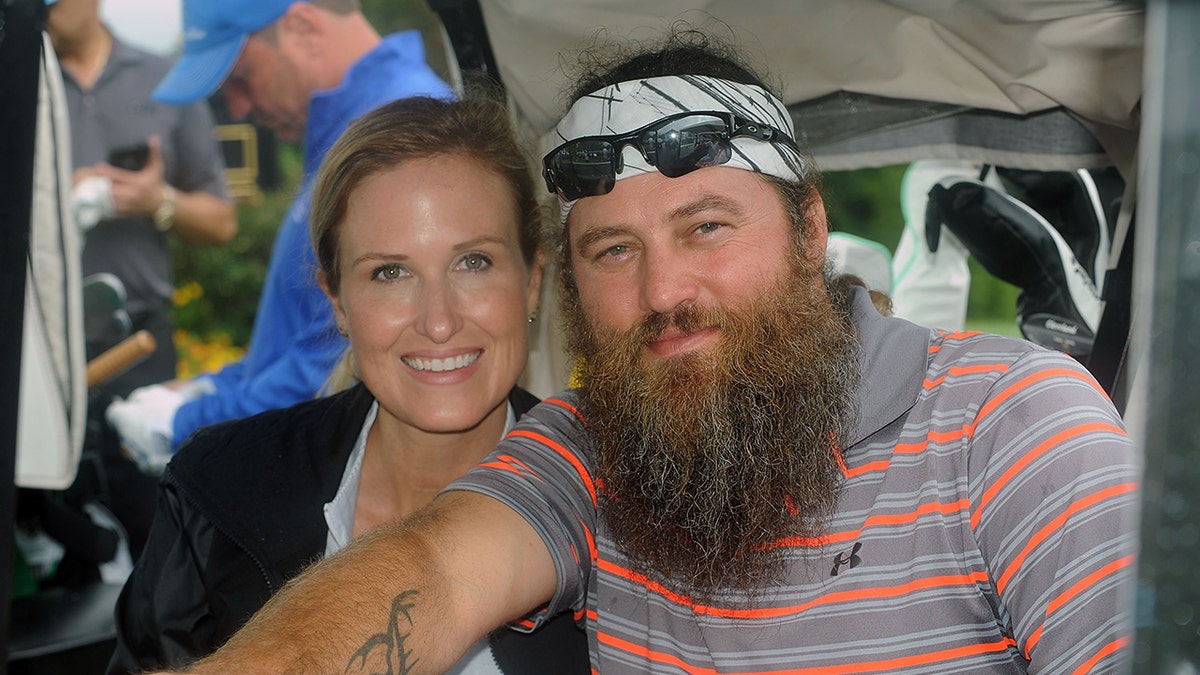 WILLIE ROBERTSON: OUR AMERICAN DREAM STARTED OUT SMACK IN THE MIDDLE OF A NIGHTMARE. THEN THIS HAPPENED
Korie was proven more than right, because the Robertsons were approached to do a television series first on The Outdoor Channel. Then, a producer in Los Angeles spotted the series and sent an email, which eventually led to the A&E series, where the show became a surprise success.
"A&E had no idea it was going to be funny. No one saw it as funny. I think if you saw our pictures, it was like, oh, these are like, you know, kind of mountain guys," Willie said.
He continued, "And they called and said, this is not the show that we were getting. And then [the producer] said, 'It's actually way better than the show we thought we were getting.' They were like, 'I think this is a family show.'"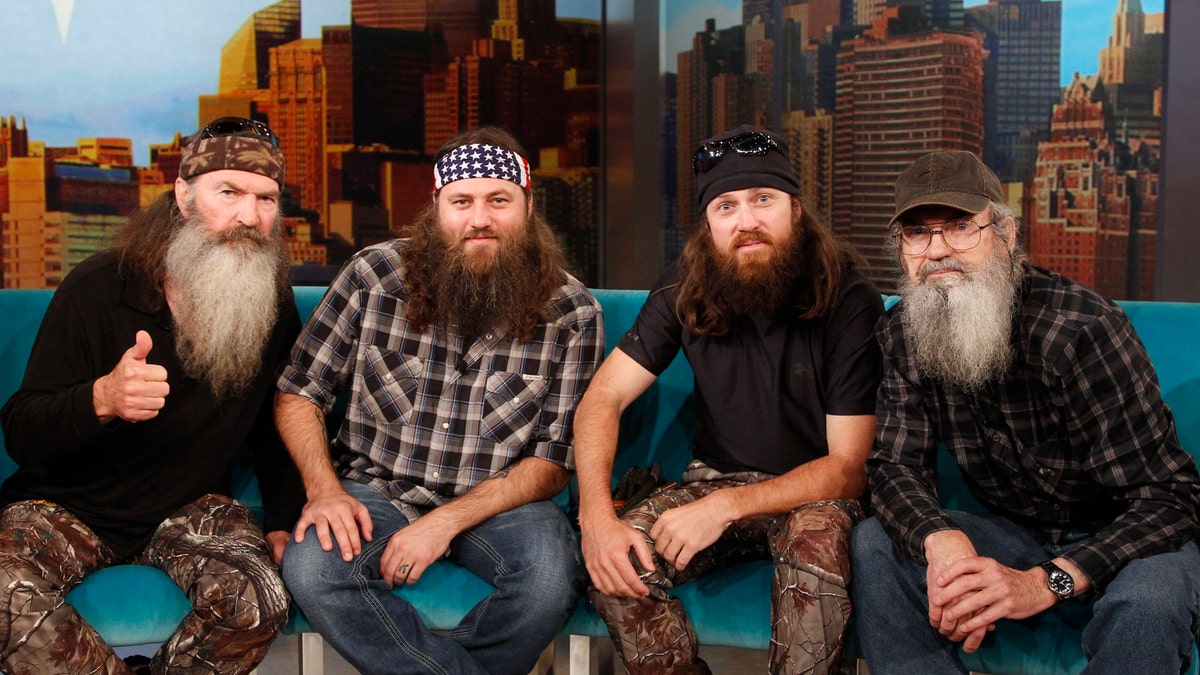 Now, audiences will have a chance to see the serious side of their journey through faith and love on the big screen.
"It's very intimidating to tell your family story," Korie said. But … at the very beginning of the film, as right as it starts, it says 'This is a true story' and that's really what it is. It's not just kind of based loosely on a true story. It's actually the true story of the Robertson family. So we had to get it right. And, you know, the whole family was really involved in telling the story and making sure the story was told in the way that, honors the story and honors the family."
"The Blind" is in theaters Sept. 28.