Armed woman who defended herself against 'drunk' roommate celebrates legal win
'I am a strong woman,' a female gun owner says after protecting herself from a reportedly aggressive male roommate

Female long-haul trucker Maybi Izquierdo said she spent her birthday in jail last year after using her gun to defend herself at home against an aggressive male roommate.
One year later, her case in California has been dismissed, and she's reflecting on how the Second Amendment helped protect her from violence and the unexpected.
"I think I cried," Izquierdo told Fox News Digital of her Sept. 25, 2022 arrest. "I wanted to talk to my mom. I wanted to talk to my dad … and let them know what happened."
Izquierdo calls Florida home but moved to San Bernardino, California, last year, explaining to Fox News Digital her trucking employer is based in the state, and she wanted to see if it would be a good place to live.
WHY GUN OWNERSHIP IS SPIKING AMONG THIS DEMOGRAPHIC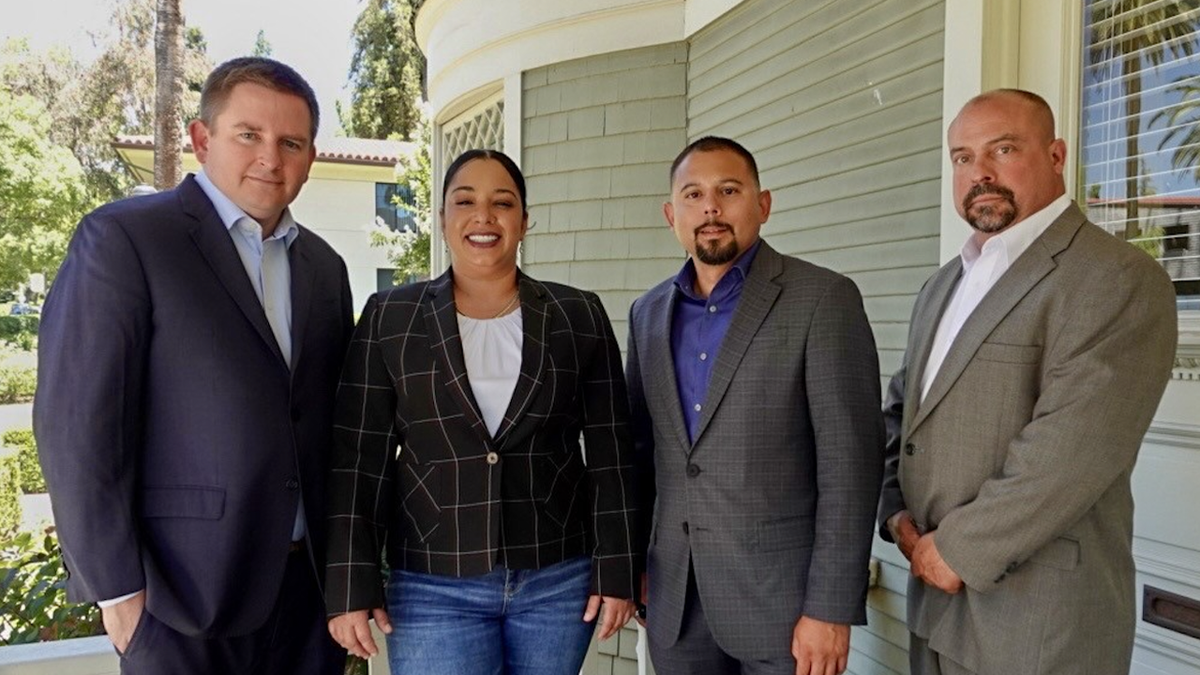 She rented a room for a few months in a house owned by her friend's mom, not knowing one of her roommates, a man, would soon make her fear for her safety.
Izquierdo said on the evening of Sept. 25, 2022, she had just cleaned the home she shared with five other people after a day of cooking and planned to take a shower and relax in her room. The male roommate returned home that evening and, according to Izquierdo, appeared to be intoxicated and began trying to strike up a conversation with the woman.
FLORIDA WOMAN TURNS TABLES ON ARMED EX WHO SHOWED UP TO APARTMENT, KILLS HIM WITH 1 SHOT
"He wanted to talk to me, and I wasn't ready for a conversation. I was tired. I wanted to take a shower and go to my room. And he kept on bugging [me]," she recounted. "I think he was drunk because he was gone."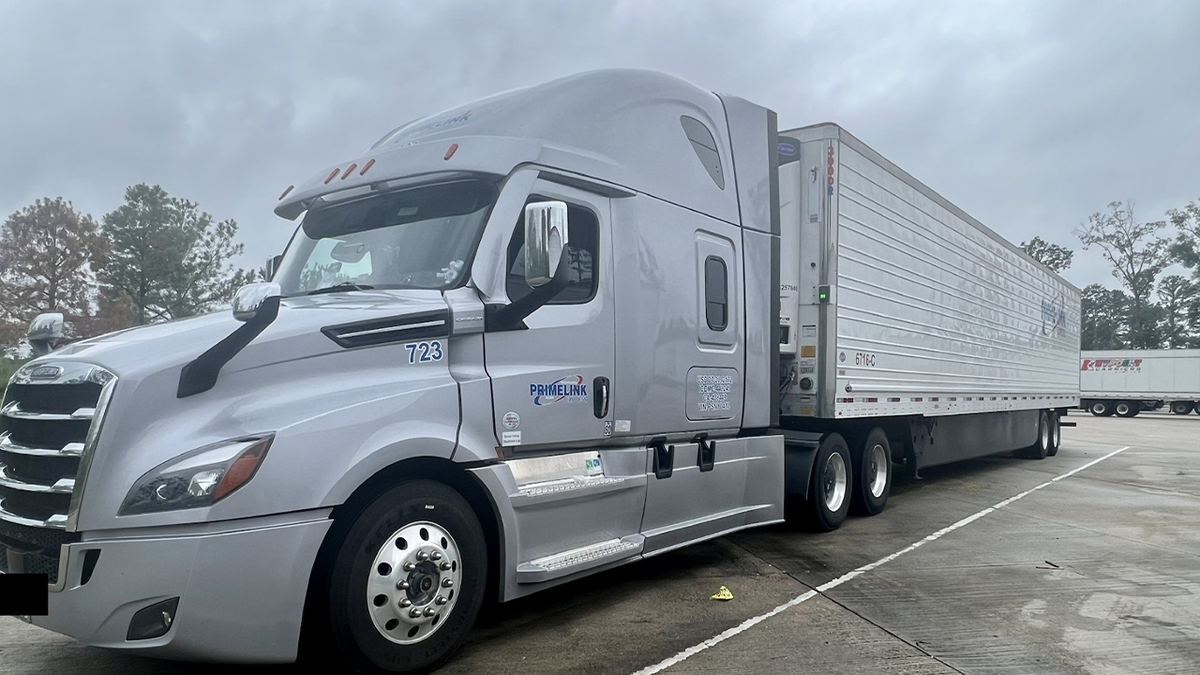 Izquierdo said she thought she could duck his conversation by taking a smoke break outside or going back to the kitchen. But the man continued following her around. The trucker said she told him they could talk the next day when he "cleared his mind," but he became "agitated and a little bit violent."
"I didn't like the way he just kept on walking up to me and just annoying me," she said. She attempted to enter a bathroom in the home to escape him, but that's when the situation escalated.
OVER A DOZEN WOMEN FEND OFF VIOLENT EXES, CRIMINALS AS GUN OWNERSHIP SOARS
"Once he followed me to the bathroom, then I was gonna close the door. He [held] the door. He didn't let me close the door. That's when I noticed that I was in front of maybe a dangerous incident," she said.
Izquierdo said her other roommates were home during the incident but "got scared" and left her alone with the man.
"When I went to close the door of the little bathroom, he [held] the door. That's when I noticed it was gonna go down. Something. He was gonna hit me or rape me or, or who knows?" she said.
California allows residents to carry guns on private property without permits. Izquierdo had a concealed carry permit from out of state at the time and had been a member of the U.S. Concealed Carry Association for years, she said.
She said she wanted protection after reading stories from the trucking community of women getting raped or killed while on the road.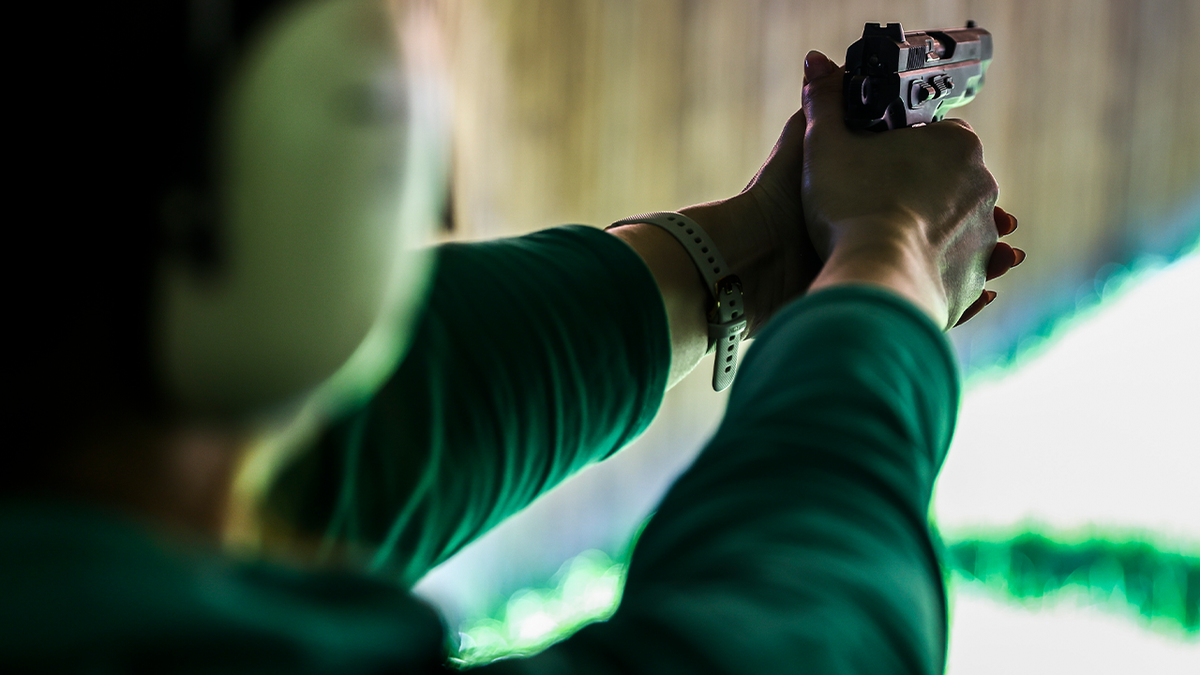 She bolted from the bathroom as he tried to break in and grabbed her gun from her purse.
"I fired one round because he got on top of me, because he pushed me down, pushed me against the wall," she recounted. The round did not hit him, and other residents in the home had called 911 by this point.
"He was such a big guy. Big, tall White boy," she said.
Police arrived, according to Izquierdo and her attorney Andy Beltran, and arrested the woman. She was charged with discharge of a firearm with gross negligence, a felony, and exhibiting a firearm, a misdemeanor.
ARMED WOMAN TURNS TABLES, FATALLY SHOOTS DAUGHTER'S EX-BOYFRIEND WHO HELD HUSBAND AT GUNPOINT: POLICE
Izquierdo spent the next 20 or so days behind bars until her sister reminded her on a phone call she was a U.S. Concealed Carry Association member, which offers self-defense liability insurance. She then connected with Beltran and his team, who argued Izquierdo was acting in self-defense when she pulled the trigger.
"We initially took this case over from the public defender's office. Our first goal was to get Maybi bailed out, which we were able to arrange with the help of the Universal Fire & Casualty Insurance Company, which is the self-defense insurance carrier," Beltran told Fox News Digital.
He and his partner then poured over evidence and worked with private investigator William Sera, a retired Los Angeles Police Department officer, who walked through the home with Izquierdo to replay every action of the incident.
"The notable pieces of discovery were the 911 call, the surveillance footage, Maybi's statement to the police, witness statements,= and the statement of the aggressor," Beltran said.
He added that he and the legal team spoke with the deputy district attorney assigned to the case to argue it was an case of self-defense. The deputy district attorney reportedly resisted dismissing the case, and Beltran demanded a meeting with the supervising deputy district attorney to argue prosecutors "had serious problems with their case."
"The supervisor thoroughly reviewed the evidence that I discussed with her, and she stated that she would seriously consider our position. After a couple of weeks or so, the supervisor emailed me to inform me that the DAs office will be agreeing to dismiss the case," he said.
The case was dismissed July 14, according to Beltran and court documents reviewed by Fox News Digital.
"Our advice to others is to refrain from making any statements to the police even if you think you are in the right. When the police showed up to the scene in this case, they spoke to the aggressor, and he communicated to them that he was the victim. When the police spoke with Maybi, they got certain admissions from her that led to her arrest. The officers made the arrest without considering the surveillance footage or 911 call," Beltran said.
WOMEN GUN OWNERS SLAM BIDEN'S SOTU DEMAND TO 'BAN ASSAULT WEAPONS NOW': 'JOE, COME AND TAKE IT'
The USCCA was founded in 2003 and provides American gun owners with training and education on guns and self-defense liability insurance through its membership program. The director of The Critical Response Team for Delta Defense, the service provider to the USCCA, told Fox News Digital gun owners need to be prepared for such instances of self-defense and touted the group's self-defense lability insurance for exactly that reason.
"Responsible gun owners need to be mentally, physically and legally prepared for a self-defense incident. That's why all USCCA members receive lifesaving education and training, plus self-defense liability insurance," Jake Schmidt told Fox News Digital. "Our dedicated attorney network is deeply familiar with self-defense law and has extensive experience defending responsibly armed Americans."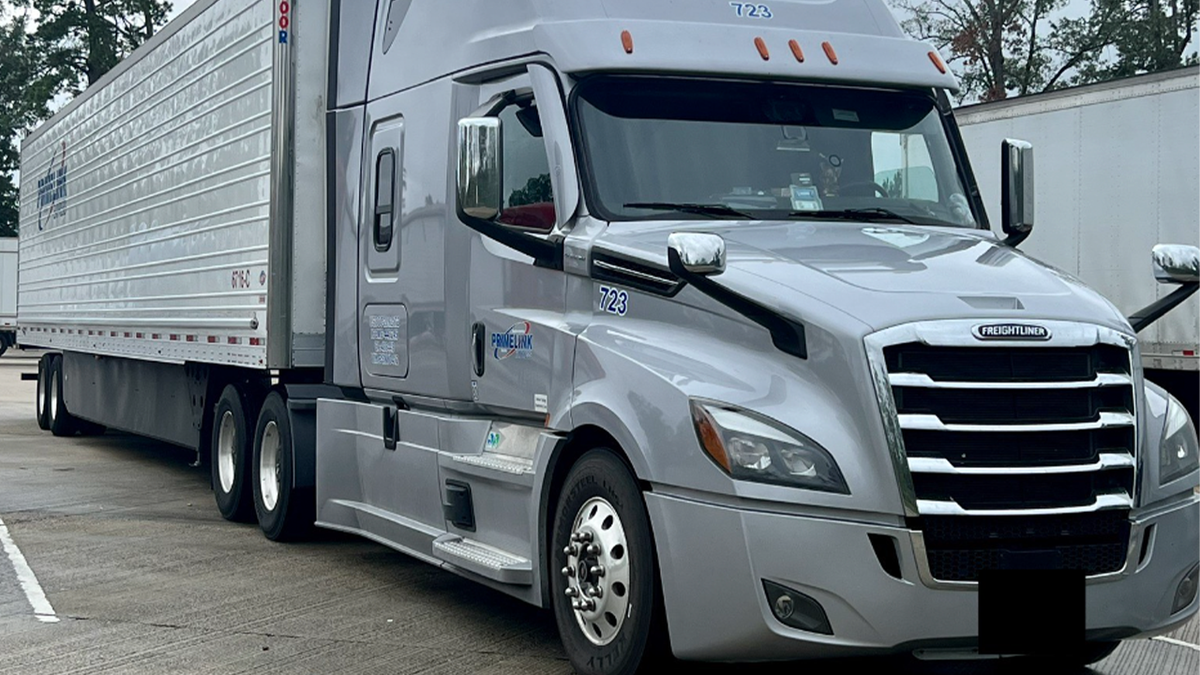 The group additionally just launched the U.S. Concealed Carry For Saving Lives Action Fund, a 501c4 dedicated "teaching gun owners how to take action to protect their Second Amendment right at a state and federal level."
Reflecting on her time in jail, Izquierdo said she immigrated to the U.S. from Cuba in 1997 when she was 11.
"I come from a communist country, you know? You don't have liberty of speech. They tell you what to say, how to think," she said. "I remember when I was a little girl, police used to come into your house, and if you had red meat in your refrigerator, you go to jail."
Though the arrest last year was jarring for Izquierdo, especially since she was thousands of miles from her family in Florida, she took the charges in stride.
"Every country has laws, we have a policing process. If you commit a crime or something happens like that, you have to go into an investigation. I'm the owner of the weapon. You know, it was common sense," she said, noting that while the incident was "sad," it "wasn't the end of the world."
After all, Izquierdo noted, "I'm a very strong woman."
"You never know when something's gonna happen in life," she said. "Being prepared is not just carrying a weapon only. Having people that if you have an incident … like this, you know that they're going to be there for you, from the beginning to the end. I am very happy that I made the right decision to have these lawyers and to have this [USCCA] insurance."