Woman goes viral after she's knocked to the ground while taking photos with elephants in Thailand
A 22-year-old was having photos taken when the elephants threw her to the ground
A TikTok video of a woman trying to get a picture with elephants has gone viral after she was suddenly thrown to the ground.
Julia Candela, a 22-year-old, traveled to Thailand and visited an animal sanctuary in Chiang Mai, according to Jam Press.
While there, she visited the elephants — and attempted a photo with two of the enormous animals.
ELEPHANT GOES VIRAL AFTER PICTURES SHOW IT USING ITS TRUNK AS A SNORKEL
After walking up to the animals' enclosure, Candela can be seen smiling as one elephant wraps its trunk around her waist — with the other then following suit.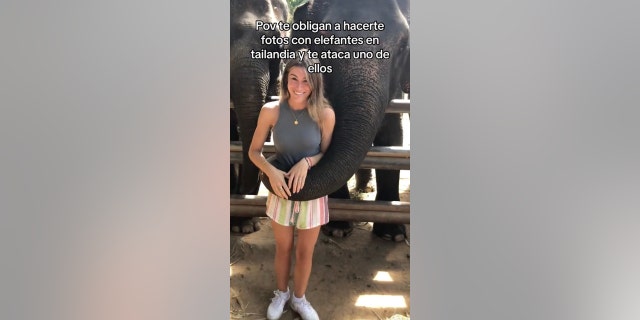 Right after that, the elephants were seen moving and throwing Candela to the ground.
SELFIES WITHOUT SENSE: PEOPLE KEEP RISKING THEIR LIVES FOR THE 'PERFECT' PHOTO
Candela can be seen laughing in stills from the video.
She does not appear to have been injured in the incident.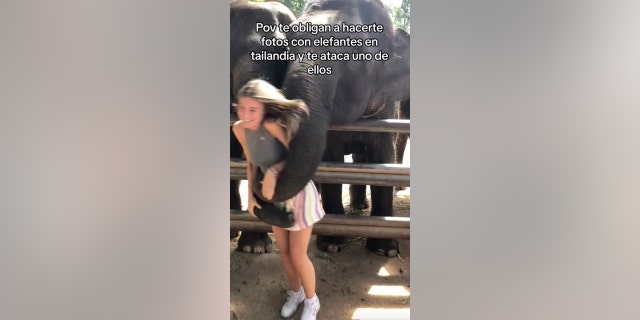 Fox News Digital reached out to Candela for further comment.
INFLUENCER PLUMMETS TO DEATH WHILE SNAPPING WATERFALL SELFIE
The medical student's TikTok video of her attempt at a photo with the elephants has received over 11 million views and more than a million likes at the time of this report.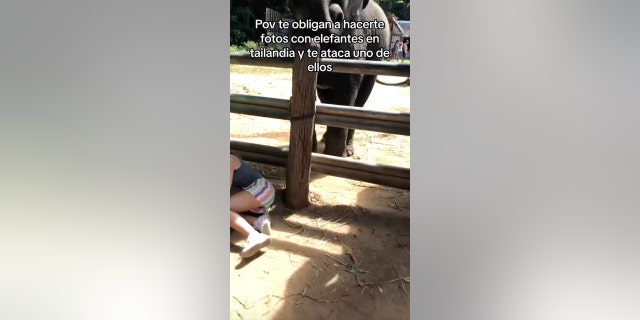 She wrote of her video, in a caption in English, "I didn't want to upload it, but you have to laugh at yourself."
CLICK HERE TO SIGN UP FOR OUR LIFESTYLE NEWSLETTER
Many TikTok users commented with laughing emojis — and seemed to get a kick out of the situation.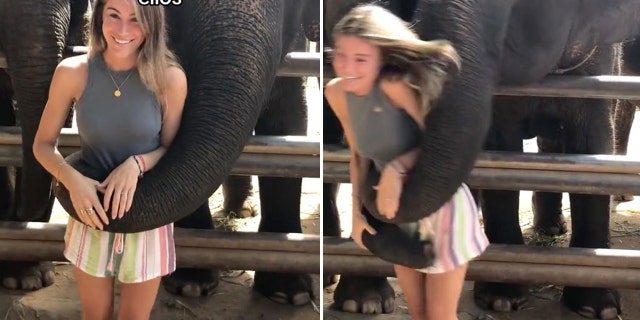 Candela now has over 22,000 TikTok followers after the video went viral.