Kevin Costner 'blown away' by Taylor Swift concert: 'I'm officially a Swiftie'
Taylor Swift closed Eras Tour by announcing new '1989 (Taylor's Version)' album
Kevin Costner praised Taylor Swift for not only her art but also bringing people together.
The "Yellowstone" star admitted his Instagram videos were "blurry" but that he was "officially a Swiftie" after witnessing the award-winning artist in person.
"My videos are blurry, but I had an amazing time with my daughter at the @taylorswift show," Costner wrote on Instagram.
TAYLOR SWIFT ANNOUNCES RELEASE DATE FOR RE-RECORDED ALBUM '1989 (TAYLOR'S VERSION)'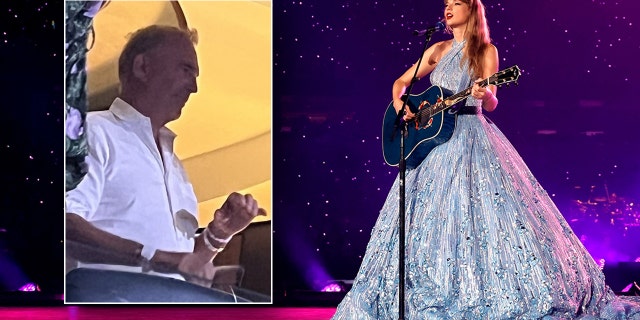 "I was absolutely blown away watching her art bring so many people together."
"I had a great view of her band and had a blast watching them, too. An inspiring night. I'm officially a Swiftie!" Costner added.
KEVIN COSTNER, ARIANA GRANDE, SOFIA VERGARA FACE DIVORCE: EXPERTS REVEAL WHY CELEB SPLITS DOMINATE SUMMER
Costner, who shared clips from Swift's performances of her "Reputation" Era, was so enamored by the show that he reposted the videos in his stories.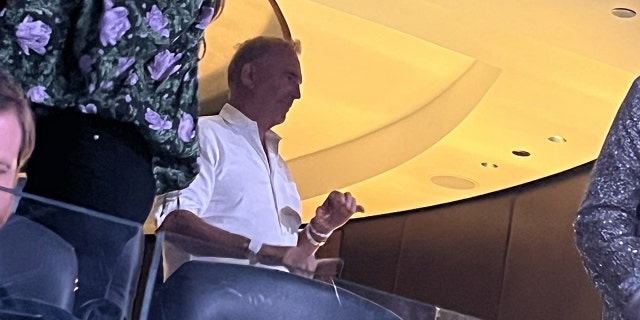 APP USERS CLICK HERE TO VIEW POST
"I guess I'm officially a Swiftie," he wrote across a clip of Taylor dancing on stage in front of 70,000 fans.
CLICK HERE TO SIGN UP FOR THE ENTERTAINMENT NEWSLETTER
The "Field of Dreams" actor has his own lengthy history with music as the lead singer and guitarist of the country music group, Kevin Costner & Modern West.
He missed Swift's major announcement in person by just a few days, though. Swift surprised the crowd Wednesday on the final leg of her U.S. tour by revealing the release date and next re-recorded album, "1989 (Taylor's Version.)"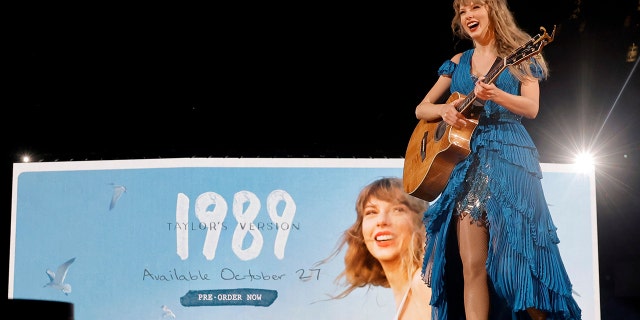 The re-recorded catalog will debut on Oct. 27 and feature 21 songs, including five unreleased tracks from the vault, Swift shared across her social media platforms.
Her original album was released in 2014 and featured 13 songs, with three additional tracks on the deluxe edition.
Costner enjoyed some downtime with his daughter before heading back to court later this month in his ongoing divorce battle with estranged wife Christine Baumgartner.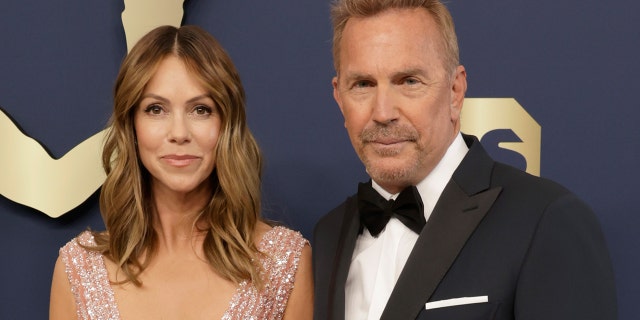 Baumgartner filed for divorce on May 1 after 18 years of marriage citing "irreconcilable differences." The date of separation was listed as April 11, 2023.
They both filed for joint custody of their three children: Cayden, 16, Hayes, 14, and Grace, 13. He also has three children with his first wife, Cindy Costner, and a son from a previous relationship.
Costner must pay Baumgartner $129,755 monthly in child support.