Probe over beating of alleged 7-Eleven thief sparks outrage: Prosecutors should 'have that criminal in jail'
The would-be robber reportedly struck more than once at the Stockton, Calif. store
A Los Angeles-based civil rights attorney called on northern California authorities not to prosecute the 7-Eleven clerks who beat an accused thief who allegedly struck the store multiple times.
Video taken by another customer at the 7-Eleven in Stockton showed a Black male casually sweeping cigarettes and other behind-the-counter items into a rolling trash can as a pair of Sikh clerks watched in horror.
Eventually, one clerk procured a long wooden plank and began striking the alleged robber while another man held him on the floor. Shortly thereafter, a man matching the description of the would-be thief later reportedly was examined by medics after complaining about shoulder and leg pain.
Local authorities are investigating the clerks, according to multiple reports. On "The Story," anchor Martha MacCallum further reported a 7-Eleven worker told police the same culprit had robbed the store in recent days.
WITNESS CALL 7-ELEVEN EMPLOYEES 'COURAGEOUS' AFTER 'A-- WHOOPING' OF WOULD-BE THIEF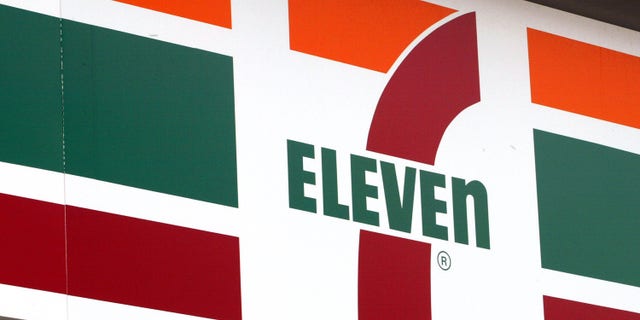 Attorney Leo Terrell, a Fox News contributor said the only individual who should be criminally investigated is the yet-unnamed would-be thief. He blamed California's recent law raising the dollar-value threshold for stiffer shoplifting penalties for the incident, as the change in policy has also been cited for a statewide spike in mass retail crime.
"Who's at fault? Very simply, the criminal," Terrell said.
"Look how relaxed he is. That's the Democratic law in California where the criminal is the victim because, you know, 'the system is racist'," Terrell added as video of the incident played.
7-ELEVEN EMPLOYEES BEAT WOULD-BE ROBBER
Terrell said San Joaquin District Attorney Ron Freitas, should "have that criminal in jail right now – because he did this not just once, but twice."
In a statement reported by the local NBC affiliate, Freitas said the "Stockton 7-11 Store Clerks are not & have never been, suspects of the San Joaquin County District Attorney's Office."
"Any Investigation going forward is to hold accountable the individual who threatened & attempted to rob them," the statement continued.
Of the 7-Eleven clerks, Terrell said there should be no criminal charges levied by authorities, but added that a civil suit for the amount of force could be possible, but ill-fated.
He also called on the Irving, Texas-based convenience store chain to stand behind its employees in the incident for protecting themselves, their property, and that of the company.
"The lack of any type of police response, lack of any type of government response to crime is resulting in vigilantism," he said. "And this is what's happening right now because people are tired of being attacked, robbed and basically assaulted."
The bystander who taped the now-viral incident appeared to echo Terrell in an interview with a local ABC affiliate, telling the outlet the police station is across the street from the store.