New York animal rescue organization saves owl from drowning in residential pool, video shows
Strong Island Animal Rescue League saves owl before taking it to nearby nature center for rehabilitation
A Port Jefferson, New York-based animal rescue organization helped save a great horned owl from drowning in a private pool last week, which was captured on video.
Frankie Floridia, the founder of Strong Island Animal Rescue League, told Fox News Digital he received a call from Sweetbriar Nature Center on Aug. 2 about an owl that was stuck in a swimming pool.
The 48-year-old Long Island resident responded to the call with his daughter Shea, who captured the rescue on video.
In the 37-second clip, Floridia is seen walking around the perimeter of the pool with a net in his hand, while the homeowner can be heard repeatedly saying, "oh my god."
TEXAS FAMILY RESCUES TINY 19-YEAR-OLD DOG FROM POND, RETURNS HER TO OWNER WITHIN HOURS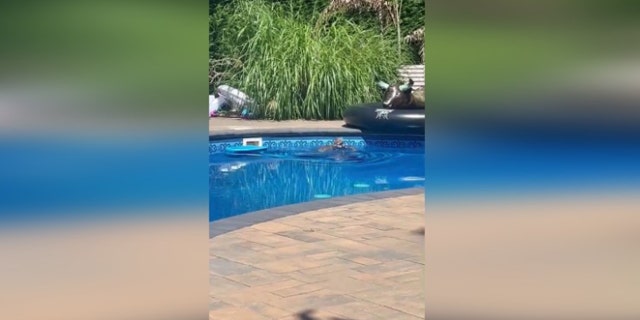 The rescuer then dips his net into the pool and scoops the owl up before walking it over to a plastic bin.
"I gotcha pal," Floridia is heard saying. "We're going to get you some help, right away. We're gonna get you help right now, buddy."
He then told the homeowners he was going to take the owl to Sweetbriar.
TENNESSEE DOG RESCUED FROM CAVE AFTER FALLING OVER 50 FEET
After the rescue, Floridia shared the video to Facebook.
"Saved! Strong Island Animal Rescue League got a call from Sweetbriar Nature Center about [an] owl that was drowning in a swimming pool," the post read. "We immediately set out and made it there within minutes. We were able to quickly get the owl out of the pool and on his way to rehab."
SMALL, 'MALNOURISHED' ALLIGATOR FOUND IN PENNSYLVANIA CREEK: 'HORRIBLE CONDITION'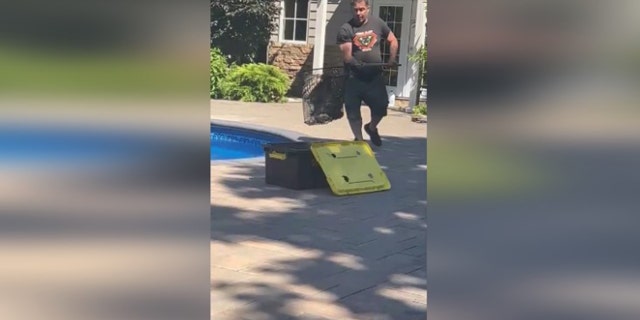 When asked whether the owl had a name, Floridia said he and his team sometimes name the animals they rescue, but in this case, they did not.
But when it came to all the details, he explained everything becomes a blur at some point. Floridia conducts about six to seven rescues a day. In fact, on Tuesday evening he just finished rescuing a deer.
OHIO OFFICERS RESCUE 'DISTRESSED' RACCOON WITH MAYO JAR ON ITS HEAD, VIDEO SHOWS: 'NEVER KNOW WHAT YOU'LL SEE'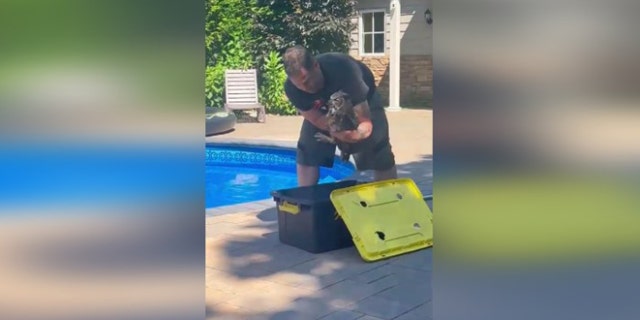 "I do it for the animals," he said when asked why he has been involved in animal rescue for 17 years, eight of which were with his own organization. "We do it to make a difference… to be a voice for the voiceless. When no one else helps with the tough calls, that's when we step in."
Floridia has responded to everything including an animal with a jar stuck on its head and an animal stuck in a drain.
As for the owl in the pool, Floridia said he was glad the person reached out for help and left it for the professionals.