On this day in history, August 16, 1958, pop sensation Madonna is born in Michigan
Entertainer, 65 today, is a 7-time Grammy Award-winning Rock & Roll Hall of Famer
Madonna — considered one of the most recognizable and successful pop stars in America beginning in the 1980s and '90s — was born into a large Italian family in Bay City, Michigan, on this day in history, Aug. 16, 1958.
Madonna Louise Veronica Ciccone was the daughter of an engineer and an X-ray technician.
She was the third of six children in the Ciccone family, according to Biography.
ON THIS DAY IN HISTORY, AUGUST 15, 1969, WOODSTOCK MUSIC FESTIVAL KICKS OFF
The future performer grew up without a maternal presence, as her mother died of breast cancer when she was just five years old.
After achieving good grades and showing dedication to cheerleading and dancing in school, Madonna enrolled in the dance program at the University of Michigan in 1976, as Biography also noted.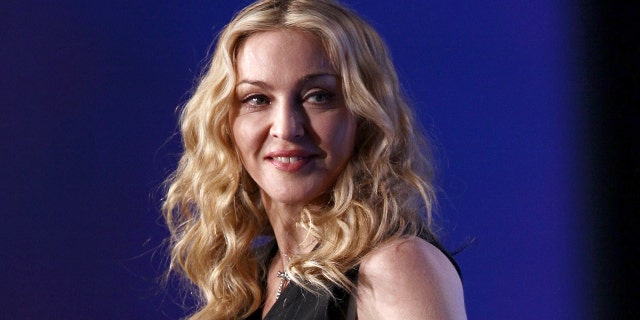 Her stint at college didn't last long, however.
Noticed for her dancing skills, she was invited to perform with the Alvin Ailey American Dance Theater in New York City in 1977, according to Britannica.
While trying to make it in New York, Madonna began dating Dan Gilroy, a member of the popular pop-punk band Breakfast Club.
After she went to Paris to work as a showgirl through Gilroy's connections, she fell in love with performing and singing, according to Biography.
ON THIS DAY IN HISTORY, DEC. 13, 1989, POP STAR TAYLOR SWIFT IS BORN IN PENNSYLVANIA
When she returned to New York City in 1980, she joined Gilroy's band as a drummer and singer — a path that would then take her to stints with other bands in the years that followed.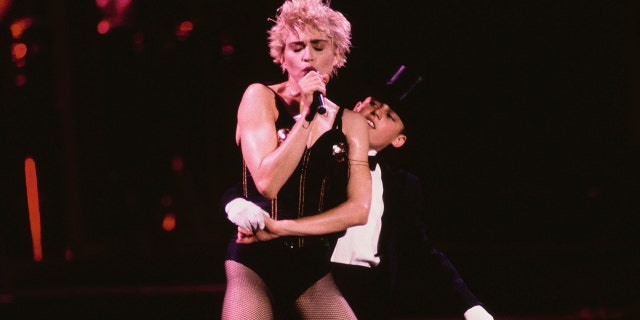 Eventually Madonna went solo, signing with Sire Records in 1982.
She released her first studio album, "Madonna," in 1983.
It debuted on the Billboard 200 and peaked at No. 8, according to Billboard.
Her first hit was "Holiday," which was her first Hot 100 song. It peaked at No. 16.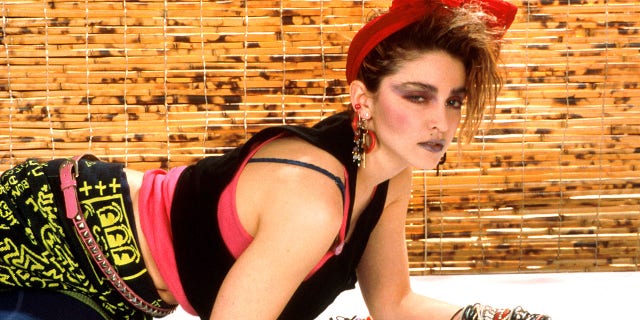 Other hits from her debut album included "Borderline" and "Lucky Star."
In addition to her singing career, Madonna began acting — and on her 27th birthday, married a co-star.
On Aug. 16, 1985, Madonna married actor Sean Penn. She would co-star with him in "Shanghai Surprise" the next year, according to Biography.
ON THIS DAY IN HISTORY, AUGUST 11, BEATLES' ICONIC 'HARD DAY'S NIGHT' IS RELEASED
The same year, Madonna released her second album, "Like a Virgin," which hit No. 1 on the Billboard chart.
Over the course of her career, Madonna — songwriter, music producer, entrepreneur and Grammy Award winner — has been criticized for her controversial combinations of risqué outfits and religious imagery.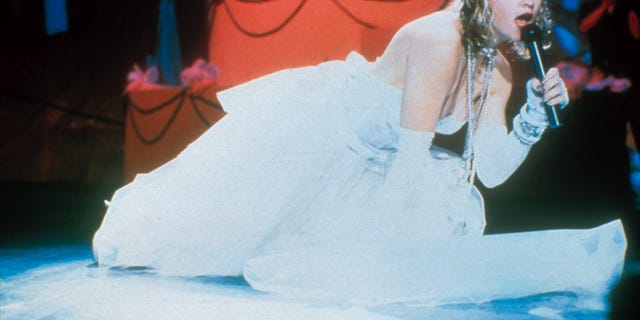 Madonna was raised in a strict Catholic family, with some reports claiming her mother had statues of the Sacred Heart and prayed daily at the Catholic alter.
Her performance of her hit song "Like a Virgin" at the 1984 MTV Video Music Awards while wearing a wedding dress drew criticism for her seductive actions on stage.
MADONNA CONFESSES CHALLENGES OF MOTHERHOOD, BALANCING CAREER: 'I'M STRUGGLING'
Madonna and Penn struggled to keep their marriage intact over the years, according to reports; ultimately, they divorced in 1989.
In 1992, Madonna posed for a coffee-table book, titled "Sex" — leading to backlash, according to Britannica.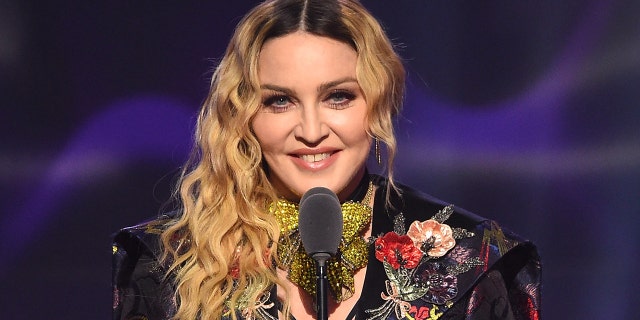 The pop sensation was prompted to take time off from singing and performing; over the next few years, she starred in various films.
In 1996, Madonna gave birth to her first child, Lourdes Leon, whom she shared with ex-partner Carlos Leon.
MADONNA SAYS SHE'LL NEVER SELL THE RIGHTS TO HER SONGS: 'OWNERSHIP IS EVERYTHING'
In 2000, Madonna gave birth to her second child, Rocco Ritchie, whom she shared with her second ex-husband, Guy Ritchie, according to Biography.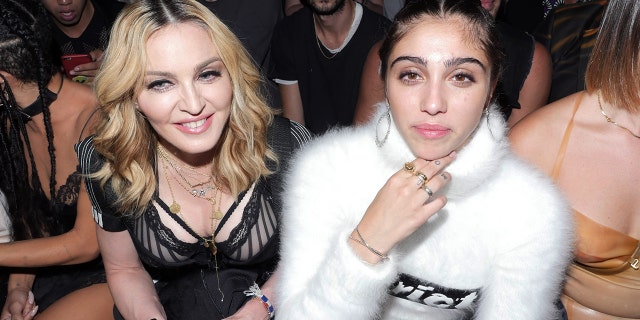 Madonna and Guy Ritchie married in 2000 and split in 2008, but that didn't stop her from becoming a mom again.
In 2008 and 2009, she adopted two children from Malawi, David Banda and Mercy James, according to Biography.
She then adopted four-year-old twins, Estere and Stelle, also from Malawi, in 2017.
MADONNA SPEAKS OUT FOR THE FIRST TIME SINCE HOSPITALIZATION
In 2019, Madonna released her 14th studio album named "Madame X," which was heavily influenced by Latin pop, as Britannica reported.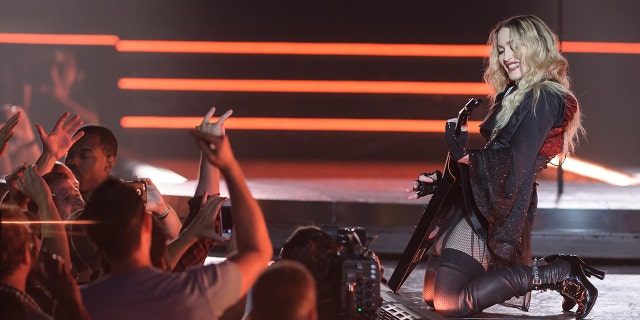 Madonna — inducted into the Rock & Roll Hall of Fame in 2008 — was set to begin a new tour named the "Celebration Tour" in July 2023, but it was postponed due to health issues she encountered after she was admitted to the ICU for a bacterial infection in June.
CLICK HERE TO SIGN UP FOR OUR LIFESTYLE NEWSLETTER
The pop star wrote in an Instagram post that she was thankful for prayers and did not want to let her fans down.
"My focus now is my health and getting stronger, and I assure you, I'll be back with you as soon as I can," she wrote.
The new tour is set to start in mid-October 2023 in Europe.
The North American leg of her tour is set to begin on Dec. 13 at Brooklyn's Barclays Center in New York, with three consecutive dates, Live Nation announced on Tuesday morning.
Three shows at Madison Square Garden are scheduled for Jan. 22, Jan. 23 and Jan. 29, 2024.