NORAD detects Russian aircraft operating in Alaska Air Defense Identification Zone
North American Aerospace Defense Command says the 4 Russian aircraft are 'not seen as a threat'
The North American Aerospace Defense Command (NORAD) detected and tracked four Russian military aircraft operating in the Alaska Air Defense Identification Zone (ADIZ) late Sunday and early Monday morning.
The Russian aircraft remained in international airspace and did not enter American or Canadian sovereign airspace, NORAD said in a press release Monday.
"This Russian activity in the Alaska ADIZ occurs regularly and is not seen as a threat," the command said. "An ADIZ begins where sovereign airspace ends and is a defined stretch of international airspace that requires the ready identification of all aircraft in the interest of national security."
NORAD said it employs a layered defense network of satellites, ground-based and airborne radars and fighter aircraft to track aircraft and inform appropriate actions.
CHINA, RUSSIA SEND NAVAL WARSHIPS NEAR ALASKA, TRIGGERING FORCEFUL US RESPONSE
"NORAD remains ready to employ a number of response options in defense of North America," the release added.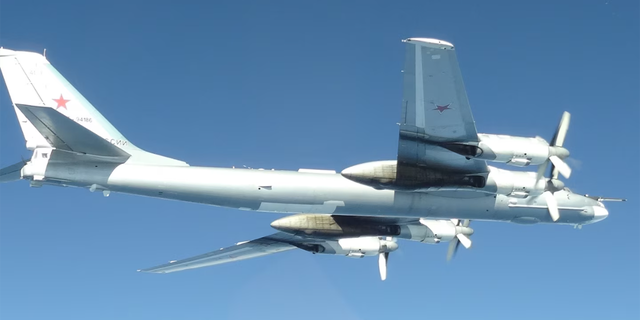 This comes after China and Russia conducted a joint naval operation near U.S. territory earlier this month, triggering a large response from the U.S. Navy.
That joint operation, conducted by two significant American adversaries, consisted of 11 ships and neared Alaska's southwestern coast, Sen. Dan Sullivan, R-Alaska, who was briefed on the matter by U.S. defense officials, told Fox News Digital on Aug. 5.
Sullivan said the U.S. Navy ultimately mobilized four destroyers to guide the Chinese and Russian ships away from American waters.
"This is unprecedented in terms of the size and scope of this joint naval task force between Russia and China, working very closely together," Sullivan said. "Whether you live in Alaska like I do, or on the East Coast of the United States, a very large surface action task force between our two main adversaries, probing very closely to United States shores is concerning."
"It just solidifies this idea that we've entered a new era of authoritarian aggression led by the dictators in Beijing and Moscow who are increasingly aggressive," he added.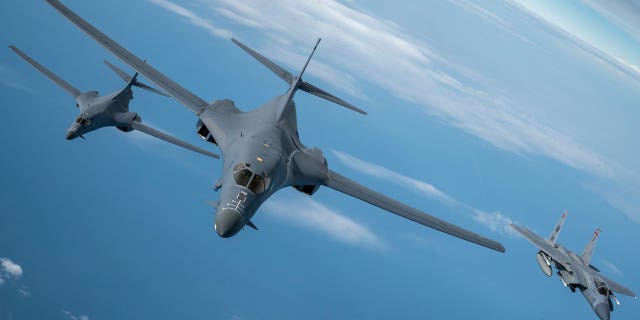 CHINA MAINTAINS SUPPORT FOR RUSSIA AFTER ABORTED WAGNER MUTINY
NORAD has reported similar incidents of Russian aircraft entering the Alaska defense zone on July 3, May 15, May 11 and April 17.
The May 11 and April 17 incidents went beyond just the detection of Russian aircraft, and NORAD went a step further in performing what it called a "routine intercept."
The six Russian aircraft, including Tu-95 bombers, IL-78 tankers and Su-35 fighter aircraft, detected and intercepted May 11 had remained in international airspace and did not enter American or Canadian sovereign airspace.
"These flights occurred as several planned large-scale U.S. military training exercises are ongoing within Alaska," NORAD said at the time.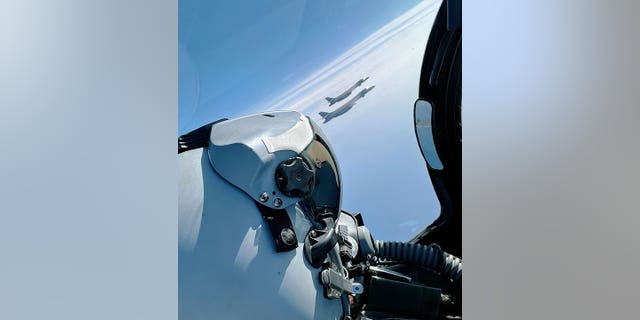 "NORAD aircraft, including F-16 fighters, F-22 fighters, KC-135 Stratotankers, and E-3 AWACS, conducted the mission," NORAD wrote in May.
"Since Russia resumed out of area Long Range Aviation activity in 2007, NORAD has seen a yearly average of approximately six to seven intercepts of Russian military aircraft in the ADIZ. These numbers have varied each year from as high as 15 to as low as zero," they said.
NORAD tracks and positively identifies all military aircraft that enter the ADIZ. NORAD routinely monitors aircraft movements and as necessary, escorts them from the ADIZ.