Boat explodes at Missouri's Lake of the Ozarks, injuring 16
Missouri State Highway Patrol says spark set off blast at Millstone Marina
Sixteen people have been injured at Missouri's Lake of the Ozarks following a boat explosion at a marina, police say.
The Missouri State Highway Patrol said the incident happened Friday at the Millstone Marina in Gravois Mills.
"Gas fumes built up in the engine area and a spark set off the explosion," the Patrol wrote on Twitter. "A total of 16 people have been injured (15 on the boat and 1 on the dock). They range from minor to moderate."
The ages of those injured ranged from 6 to 43 and three people were ejected from the boat following the explosion, according to KMBC.
MISSOURI HOUSE DAMAGED AFTER BOAT RUNS AGROUND AND SLAMS INTO IT, EJECTING 8 PASSENGERS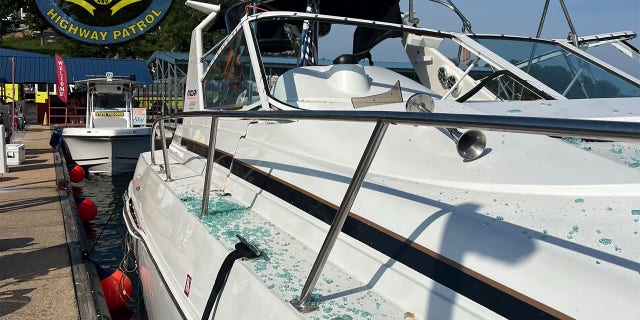 Images released by the Missouri State Highway Patrol showed shards of glass sprinkled all over the boat.
Damage also could be seen along the side of the boat, near its stern.
The blast happened a few weeks after eight people were injured at the Lake of the Ozarks when a boat ran aground and slammed into a house before overturning.
That crash happened just before midnight on July 22.
The Missouri State Highway Patrol said at the time that a 2014 Nortech boat ran aground near the 1.3-mile mark of the Osage Arm. All eight passengers on board were ejected.
CENTRAL MISSOURI SMALL PLANE CRASH KILLS 2, INJURES 1 NEAR LAKE OF THE OZARKS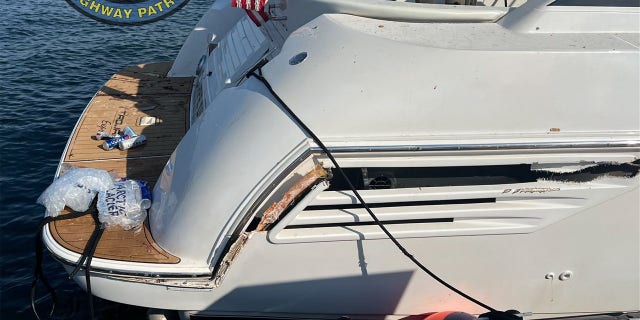 The passengers were transported to Lake Regional for treatment, according to an incident report from MSHP. The passengers' ages ranged from 21 to 51.
The boat driver, 47-year-old Adam Ramirez of Huntington Beach, California, was arrested and charged with BWI with serious injury. He was later released for medical treatment.
A week before that incident, on July 14, a small plane crashed in a wooded area near the Lake of the Ozarks, killing two of the three occupants.
Killed were Hayden Ritchhart, 22, of Carrollton, Missouri, and Evan Vandiver, 19, of Richmond, Missouri, police said. Gary Vandiver, 54, of Richmond, suffered serious injuries.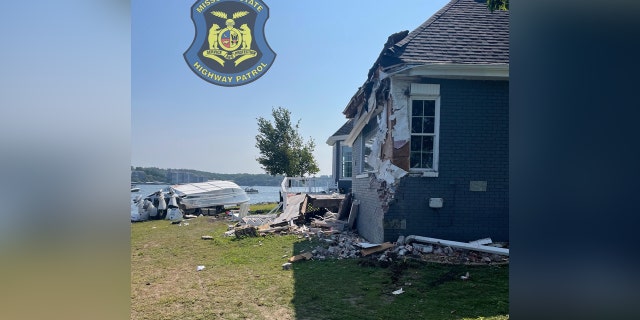 The crash happened not long after the plane took off from Grand Glaize Airport in Osage Beach. A driver called 911 and said he saw a plane that appeared to be crashing. Searchers found the plane near a tree.