Tony Bennett liberated concentration camp while serving in WWII, described war as 'front-row seat in hell'
The legendary singer, who died Friday at the age of 96, was drafted into the military at 18 and served on the front lines during the Battle of the Bulge
Before Tony Bennett launched his seven decades-long career in show business, the late legendary jazz singer served his country in the European theater during the last stages of World War II.
Bennett, who died on Friday at the age of 96, was drafted into the U.S. Army at the age of 18 in 1944 and began his service a year later when he was sent to fight on the front lines following heavy casualties suffered by the Allied Forces at the Battle of the Bulge.
The 20-time Grammy Award winner later recounted his harrowing wartime experiences in his 1998 autobiography "The Good Life," in which he described how serving in WWII had shaped the rest of his life.
"The main thing I got out of my military experience was the realization that I am completely opposed to war," Bennett wrote, per Military.com. "Although I understand why this war was fought, it was a terrifying, demoralizing experience for me... life can never be the same once you've been through combat."
TONY BENNETT: HIS LIFE IN PHOTOS
After being drafted in November 1944, Bennett — born Anthony Dominick Benedetto — was sent to Fort Dix, New Jersey where he completed his basic training. Bennett became an infantry rifleman at Fort Robinson, Arkansas before he was shipped to Le Havre, France at the end of 1944.
TONY BENNETT IN HIS OWN WORDS: 'I FEEL THAT I HAVE BEEN TRULY BLESSED'
The future crooner was assigned to 255th Infantry Regiment, 63rd Infantry Division, which was known as the "Blood and Fire" division. He was a part of replacement troops who were sent to refill the ranks of units who perished during the Battle of the Bulge.
Marc Myers, a contributor for the Wall Street Journal and author of the book "Anatomy of a Song," interviewed Bennett five times about his life, including his time in the military. He told Digital, "Tony was certain he was going to die."
Myers continued, "He was certain when he got that draft notice in '44, he was certain he was going to die. He just knew it. He just felt it. And he went."
In "The Good Life," Bennett recalled that many of the troops had little or no training prior to being
sent to the front lines.
"Snow covered the ground and the front was a front-row seat in hell," Bennett wrote, per Military.com. "It was an absolutely terrifying spectacle."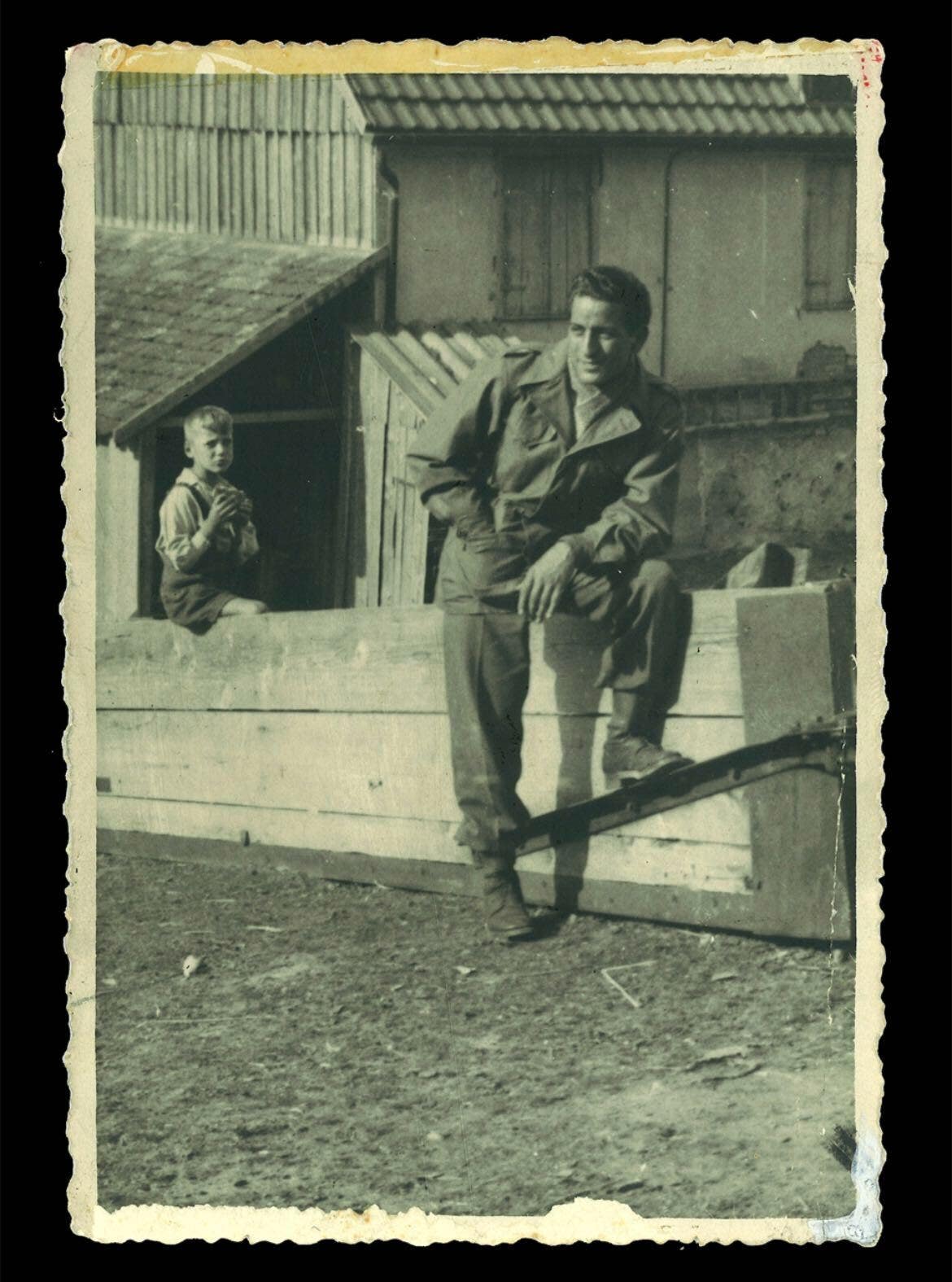 "There's no training because there's nobody to train Tony and the rest of the group that shows up there," Myers said. "And they've got to dig foxholes in frozen ground. And it's just hard to imagine Tony Bennett, this upbeat guy in some respects, as he's digging. I have to assume one thinks one's digging one's own grave. I mean, you're in a war. People are dying. You've seen casualties. It's a horror show."
TONY BENNETT AND LADY GAGA: THE MUSIC DUO'S LEGENDARY COLLABORATION
Myers continued, "He's really had the life punched out of him at this point. He's on the front line as a rifleman, and he's nearly killed one night by German eight millimeter artillery. And he learned a very valuable lesson, which is when you're on the front line, don't move. Do not move, because if you move, you're going to get spotted."
"Most nights, we'd be awakened by the bombs that were going off around us," Bennett recalled in his autobiography, per Military.com. "On the front line, we'd see dead soldiers, dead horses and big craters in the ground where bombs had exploded. To me, it's a joke that they make 'horror' movies about things like 'Dracula' and 'Godzilla,' and they make 'adventure' movies about war. War is far more horrifying than anything anyone could dream up."
In March 1945, Bennett and his company pushed into Germany, where they began taking back German towns from the Nazi armed forces house by house. The singer and about 1,000 other troops were later taken off the front lines to watch legendary entertainer Bob Hope perform at a USO show.
"I guess that's the reward for all of that action and a relief," Myers said. "And he was absolutely taken. He had never seen Bob Hope before. And he's absolutely swept away by Hope's optimism and how beloved he was and how he could win over a crowd."
"All the GIs loved him so much for boosting our dismally low morale," Bennett wrote. "He became a big part of the reason I went into show business, because at that moment he made me realize that the greatest gift you can give anyone is a laugh or a song."
For his final mission, Bennett and his company were sent to liberate a concentration camp south of the Dachau Concentration Camp in Germany.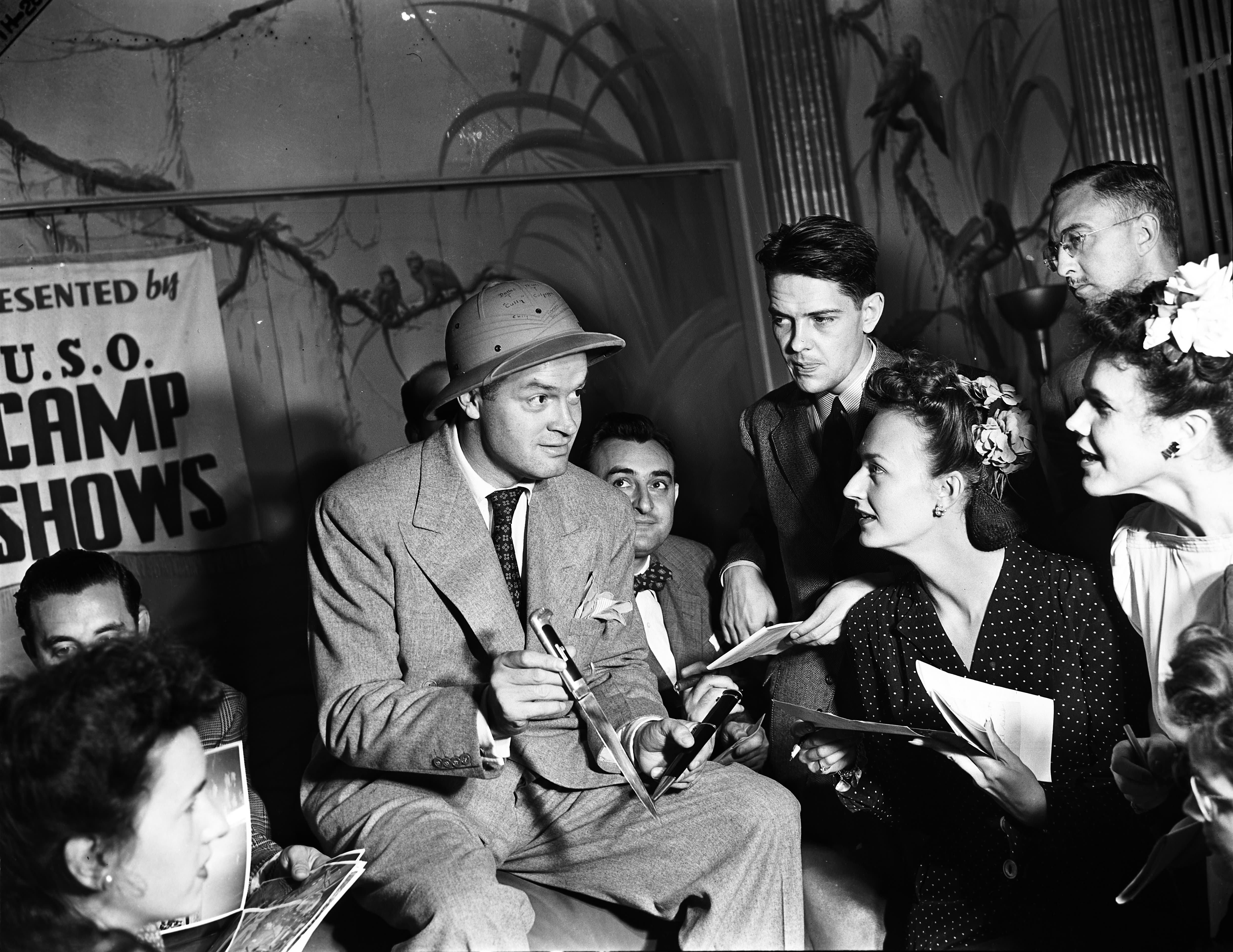 "His unit actually had to fight to take it over," Myers said. "Many of the concentration camps that were liberated, the Germans had already abandoned and killed as many people as they possibly could and just abandoned everybody there. And when Allies showed up, they basically found an empty camp. But in Tony's case, they had to fight their way to the camp because soldiers were sticking to their guns. And they weren't fleeing. They were staying there."
"Many writers have recorded what it was like in the concentration camps much more eloquently than I ever could, so I won't even try to describe it," Bennett wrote in his autobiography. "Just let me say I'll never forget the desperate faces and empty stares of the prisoners as they wandered aimlessly around the campgrounds.
TONY BENNETT DEAD AT 96: CARRIE UNDERWOOD, FRAN DRESCHER AND ELTON JOHN REACT TO ICONIC SINGER'S PASSING
"We immediately got food and water to the survivors, but they had been brutalized for so long, they couldn't believe that we were there to help them and not to kill them."
Myers told Digital that Bennett would tear up when he recalled the horror and fear on the faces of
the survivors.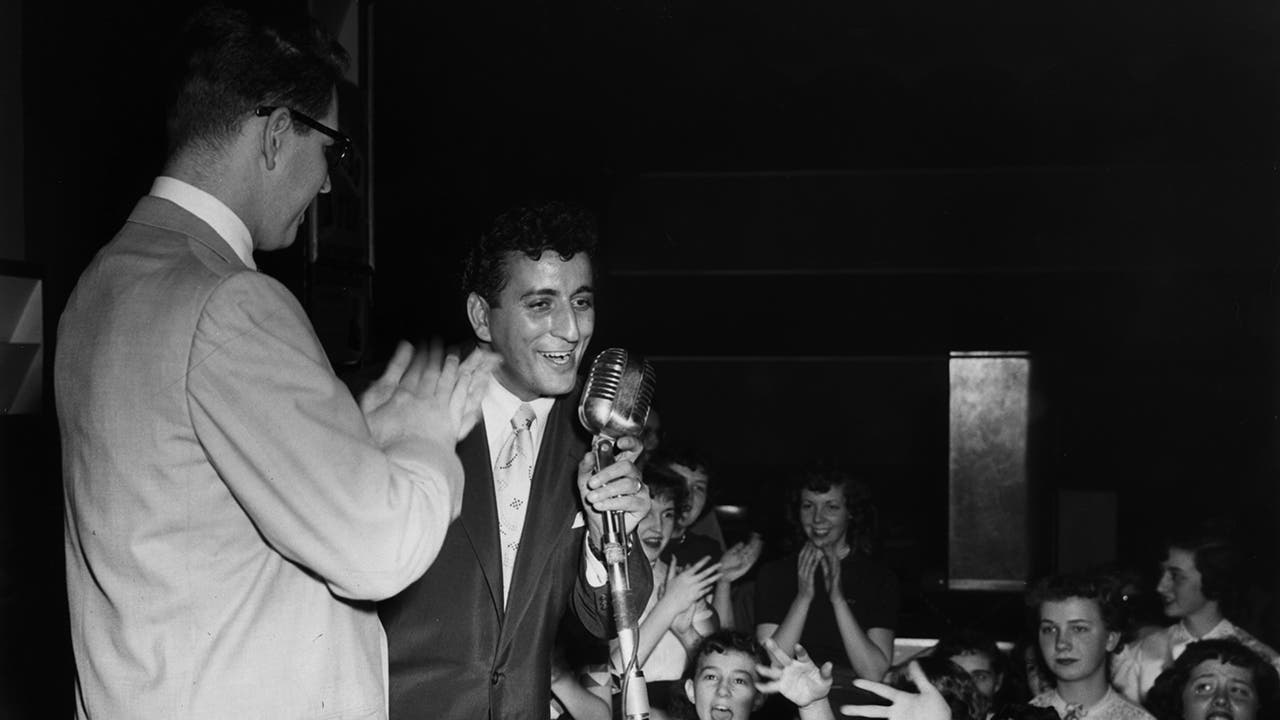 "He was in charge of getting them food and getting them medical care and logistics," Myers said. "All of these emaciated people thought that they were there to kill them. Even though they had food for these people and even though they had care and doctors and people running around, and clearly they were so horrified, their faces were horrified, not eager to kill more. The people were just convinced that they were going to be wiped out by this unit. And it took awhile for them to win over the trust of these people."
WWII ended in Europe on May 8, 1945 with the unconditional surrender of Germany's armed forces. Since Bennett had only served for four months in the war, he had to stay with the occupying forces. He was transferred to a Special Services unit to entertain the remaining Allied soldiers and began singing with the 314th Army Special Services Band under the name Joe Bari.
CLICK HERE TO SIGN UP FOR THE ENTERTAINMENT NEWSLETTER
During this time, he was demoted and assigned to grave-digging duty for having Thanksgiving dinner with a Black soldier who was one of Bennett's friends from school. At the time, the armed forces were segregated by race. Bennett said that his experience with racial segregation in the military drove him to become a civil rights activist who later marched alongside Martin Luther King Jr. at Selma.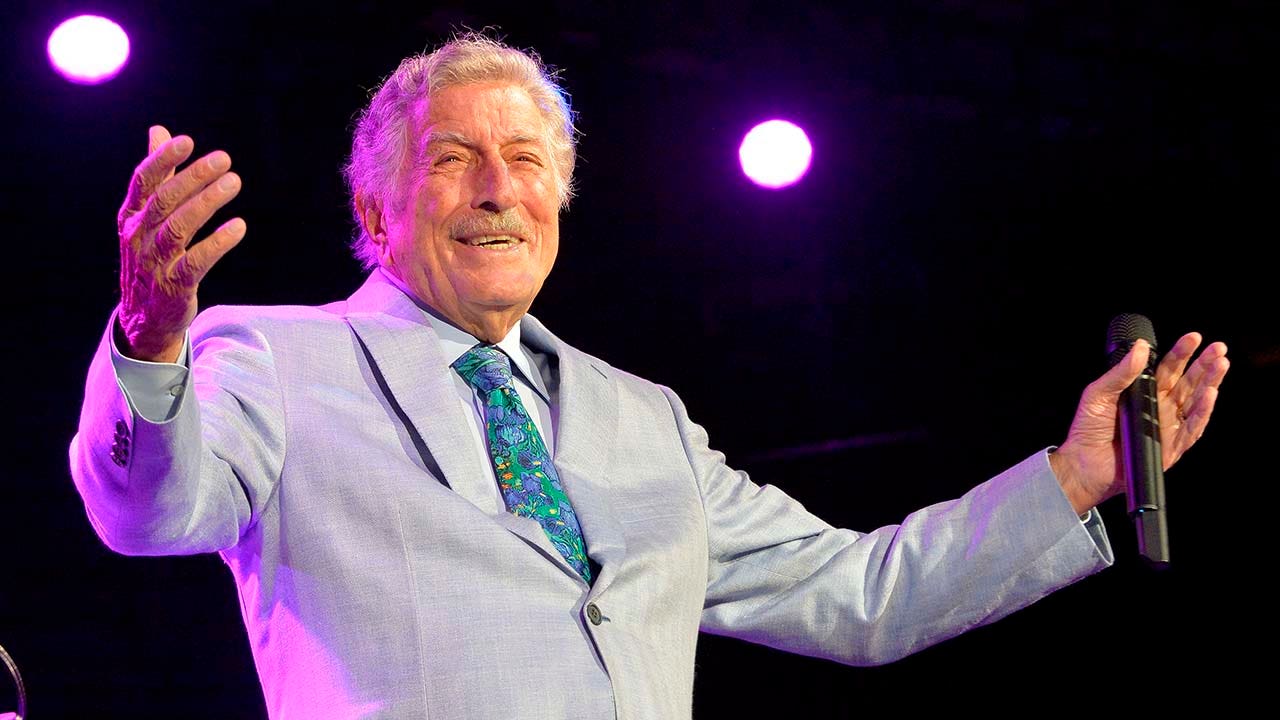 A week after Bennett was demoted, a colonel found out about the incident and sent him to an orchestra, where he continued performing as Joe Bari. After the war, Bennett would again encounter Hope, who gave him the stage name Tony Bennett.
In 1946, Bennett sailed home to New York and was honorably discharged on Aug. 15. Myers recalled that Bennett said he felt "like a completely different person" when he first stepped back onto American soil.
"He said, 'I was more empathetic. And I was thankful to be alive. Thankful for the rest of my life.'" Myers told Fox News Digital. 'And he said he had a much keener sense of justice and injustice after what he had witnessed."