Critics hype 'Barbie' as a stunning 'takedown' of toxic masculinity and 'a master's thesis on feminism'
One reviewer called 'Barbie' the 'most captivating and unwaveringly feminist summer blockbuster ever to exist
Hollywood movie critics are widely praising "Barbie" as the most "unwavering feminist summer blockbuster ever to exist," giving the new film particular adoration for its messaging around "the patriarchy" and gender roles.
The film, starring Margot Robbie and Ryan Gosling, boasts a strong 89% critic score on Rotten Tomatoes, with many reviewers surprised by Director Greta Gerwig's willingness to engage in extensive social commentary.
"Once an equal parts fascinating and controversial Mattel toy, both loved and hated—a tiny-waisted, vacuously smiling, slender doll designed like a straight-male fantasy—is now the complicated feminist symbol of empowerment in Gerwig's hands," The Wrap wrote. "But we aren't talking about an empty you-go-girl kind of empowerment here. That would be too simple-minded for Gerwig, whose articulate and accessible feminism has always been fiercely multifaceted and complex."
"Barbie is both a master's thesis on feminism and an Austin Powers-esque romp," The Globe and Mail noted.
TRANSGENDER ACTOR WROTE LETTER TO KEEP ROLE IN 'BARBIE' MOVIE, CITING 'IDENTITY POLITICS'
TheWrap also stated that the movie "delivers a fierce feminist statement dressed in pink," while The Globe and Mail declared the film "the most captivating and unwaveringly feminist summer blockbuster ever to exist."
Meanwhile, Indiewire praised the film's "outside the box" and "funny, feminist fantasia" and singled out Gosling's performance of "newfound male rage" and "patriarchal power" as a particular highlight.
Over at The Playlist, writer Marshall Shaffer lauded the film for inverting and gender-flipping the Bible's infamous Garden of Eden parable.
"Just as the term' woman' derived from its relationship to 'man,' Barbie's male counterpart was only '& Ken' – never on his own. It's thus Ken, tempted by the forbidden fruit rendered as patriarchal ideology, who strays and spoils Barbie Land," Shaffer said.
Polygon commended the film's ability to peel back "America's masculine anxieties of the moment."
CHINA REACTS AFTER 'BARBIE' MOVIE DEPICTS CONTROVERSIAL MAP FAVORED BY BEIJING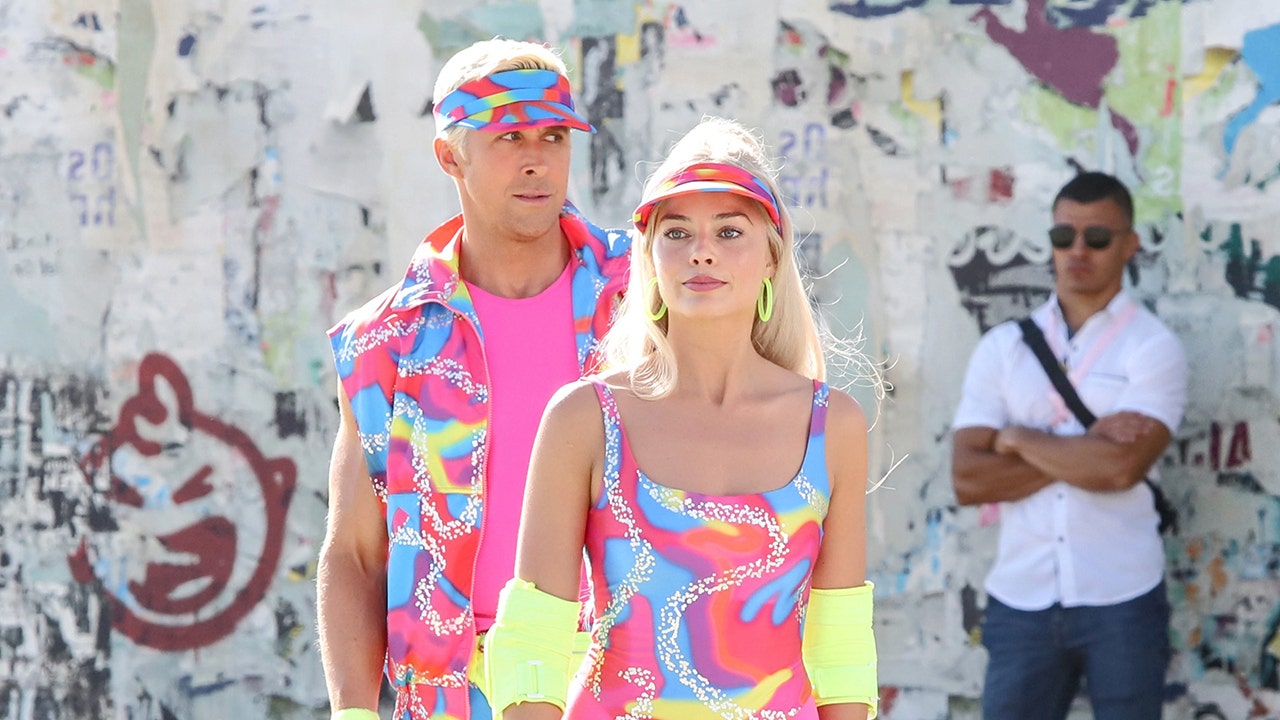 According to the review, "reality" in the new movie is stuffed with recognizable tropes, including "sexist, catcalling construction workers; fist-pumping gym bros; and well-heeled white-collar executives who helpfully explain how the patriarchy works."
"The Barbie movie finds all the fun in laughing at the men's rights movement," the writer Maddy Myers announced. "It's a takedown of toxic masculinity tied up with a pretty pink wrapper."
Mike Ryan, a writer for Uproxx, said that he laughed out loud at least ten times while watching the movie and was shocked by the level of social commentary ingrained in the film.
"I can't believe Gerwig got away with this. And that's not to say there's no love for this character – there obviously is – but it's not often we get this amount of social commentary squeezed directly from the company that licensed the movie," he wrote.
Another review from The Independent revealed the movie also features a conversation between characters that "neatly sums up one of the great illusions of capitalism—the creations exist independently from those that created them."
CAMILLE KOSTEK, ROB GRONKOWSKI CHANNEL BARBIE AND KEN AS THEY PACK ON THE PDA AT PREMIERE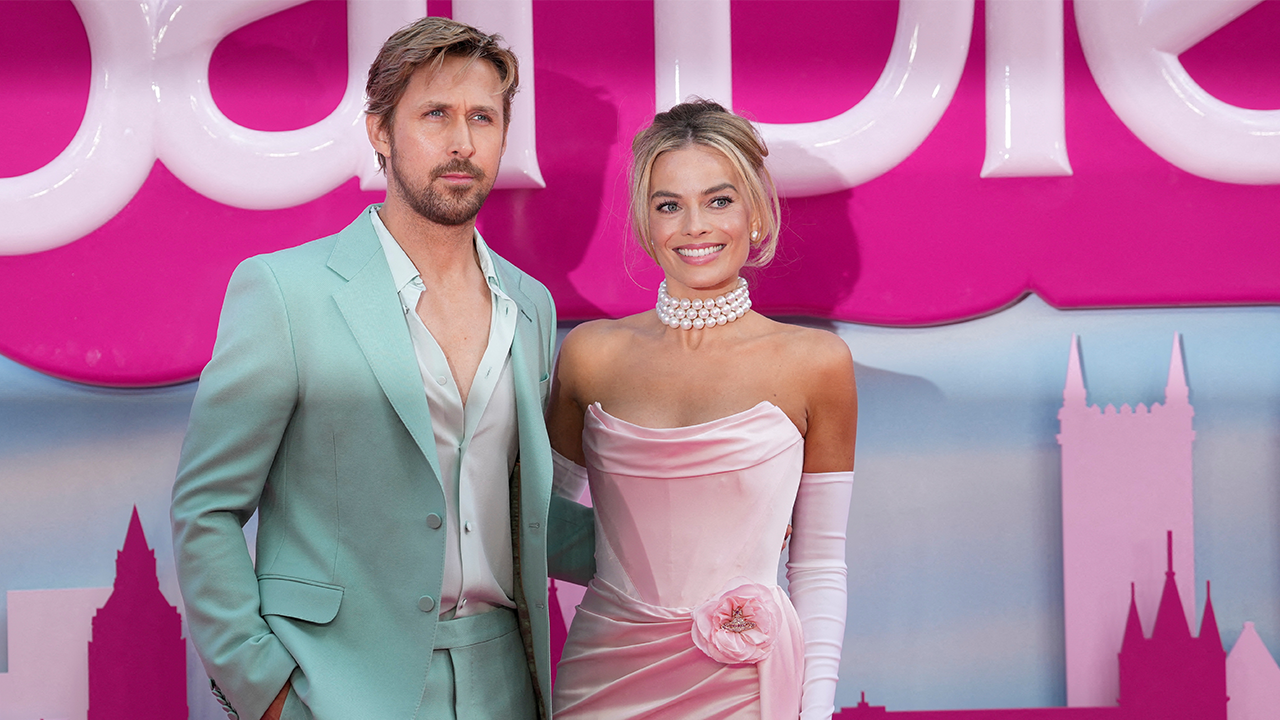 However, some reviewers panned the film's inclusion of political and feminist messaging.
On Twitter, Christian Toto, host of The Hollywood in Toto Podcast, called the new film a "two-hour woke-a-thon" filled with "feminist lectures" and "nuclear-level rage" against men.
In a comment to Fox News Digital, Toto said "The Warner Bros. marketing team did a magnificent job hiding the film's bracing feminism and woke platitudes from movie goers. The trailers and various social media clips were mostly apolitical, focusing on lighthearted jokes, glamour and a love for the legacy doll. They knew pushing the film's cultural agenda would make many movie goers less eager to see it. That kind of storytelling does have an audience, but it's far smaller than many realize, and it wouldn't turn the film into a blockbuster."
Discussing the film's box office potential, he added that it might take a few weeks before audiences "realize the bait-and-switch marketing effort to camouflage the film's true spirit."
The Huffington Post appeared lukewarm on the film, writing that while Barbie "really wants to be feminist," it sometimes buckles under the weight of audience and corporate expectations.
The review suggests that perhaps the film is not feminist enough, pointing out the vast array of male producers for the film and calling the movies attempt at diversity "cursory."
MARGOT ROBBIE AND RYAN GOSLING WERE 'MORTIFIED' WHEN PICTURES FROM 'BARBIE' SET WENT VIRAL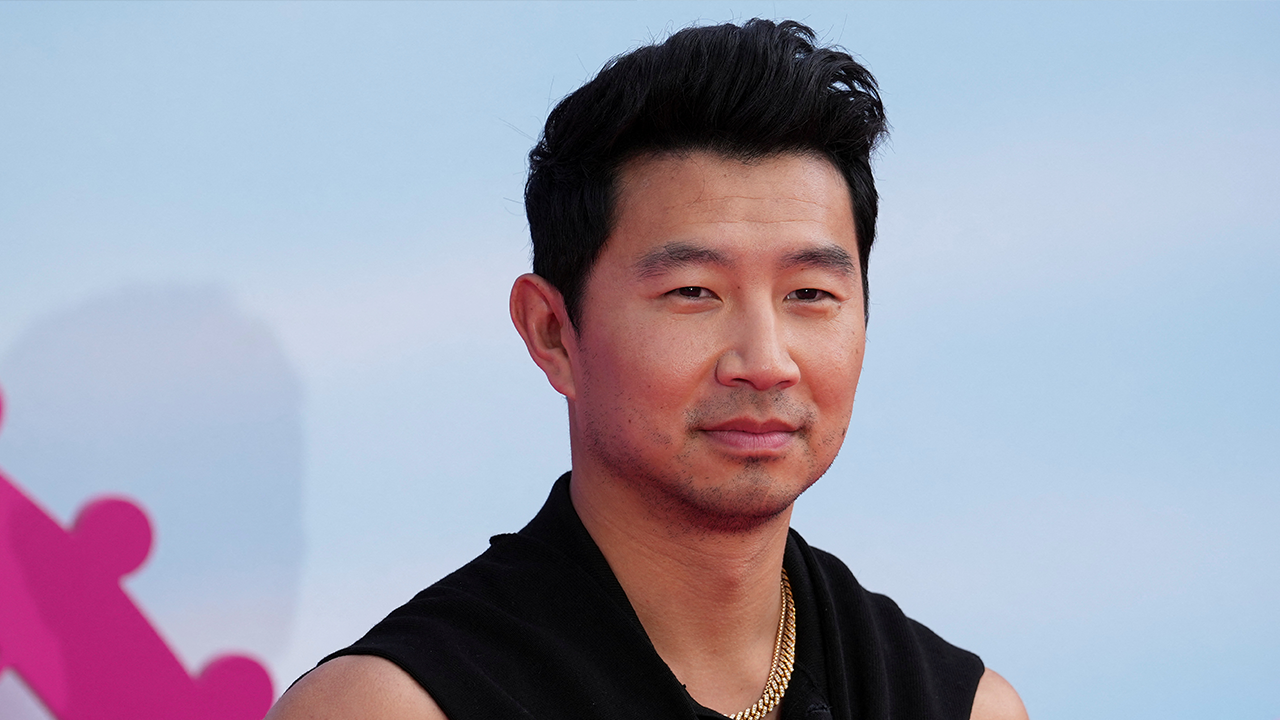 "As great as it is to see Barbies and Kens played by Black, brown, Asian and/or queer actors, as well as those that use wheelchairs, this remains Stereotypical Barbie's world. It's her story, her boyfriend, her activation and her feminist motives, with other characters merely sprinkled throughout for deliriously funny one-liners and necessary assists," Candice Frederick wrote.
The film's cast and crew have not been shy about the film's feminist underpinnings.
Gerwig recently told Australia's ABC News that Barbie is "most certainly a feminist film."
Comedian and actress Kate McKinnon, who plays "Weird Barbie" in the film, said the movie's script examines how gender roles "deny people half their humanity."
"Barbie" star Simu Liu said he was excited to see how the new "Barbie" film challenges heteronormative ideas about gender.
Robbie, speaking to the character of Barbie, said she believes the infamous pink doll is actually "a level up" from feminists, noting that in "Barbieland," the women hold power over the Kens when the film begins.