Ted Turner biographer says CNN founder 'really unhappy' with dysfunction-plagued network: 'It's appalling'
'When I look at CNN today, I cry for Ted Turner,' Porter Bibb said
The man who chronicled the life of CNN founder Ted Turner wishes the media mogul was healthy enough to restore credibility to the once-proud network.
Journalist-turned-investor Porter Bibb authored the 1993 biography of Turner, "It Ain't As Easy As It Looks: Ted Turner's Amazing Story," which details the early days of CNN. Turner changed the landscape of television news with the creation of the 24-hour cable news network in 1980, but in recent years the network has struggled to resonate with Americans.
"When I look at CNN today, I cry for Ted Turner because he's really unhappy," Bibb told Fox News Digital.
Turner suffers from Lewy body dementia, a devastating uncurable illness that makes it extremely difficult to communicate. Bibb said he's unclear how much of CNN's content Turner is able to absorb these days but is confident he wouldn't be happy with it.
CNN CEO CHRIS LICHT'S BIG MESS: INSIDERS SAY HE'S LOST NEWSROOM AFTER TRUMP TOWN HALL, BRUTAL ATLANTIC STORY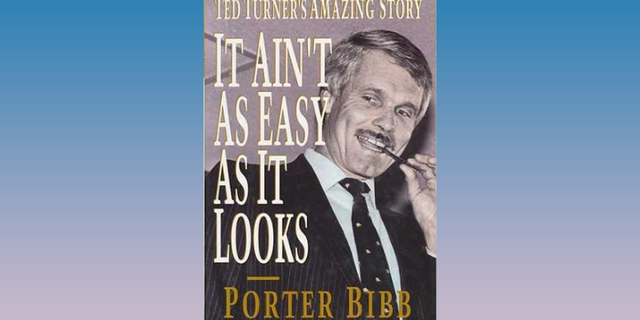 "It's really tragic that Ted has Lewy body syndrome right now and is not 100% capable of stepping in and returning CNN to its heritage. But I know he's really unhappy and very disillusioned," Bibb said.
"Look what Ted Turner created 40-odd years ago in CNN. It was all news when it happened, where it happened from site. They've lost that," Bibb said, noting that much of CNN's daytime programming is filled with anchors "standing around on the set."
CNN has been troubled by a lack of an audience, regularly posting low viewership totals that sometimes trail even obscure cable offerings. Many feel the network drifted too far to the left under ex-network chief Jeff Zucker, and current CEO Chris Licht has been vilified by liberals for offering former President Trump a platform during a recent town hall.
CNN anchor Christiane Amanpour publicly lambasted Licht for the event. CNN anchor Anderson Cooper agreed the town hall was "disturbing" and said viewers had the right to be angry and not watch the channel anymore, although he noted Trump was a significant candidate and shouldn't be ignored.
Bibb believes Turner would be particularly bothered by recent infighting. Licht has been the subject of widespread criticism from CNN staffers who are peeved for a variety of reasons, with an unflattering Atlantic profile serving as the impetus for a barrage of negative press.
CNN BOSS CHRIS LICHT KNOWS HIS MORNING SHOW 'NEEDS TO IMPROVE' REGARDLESS OF PAST DON LEMON DRAMA, SOURCES SAY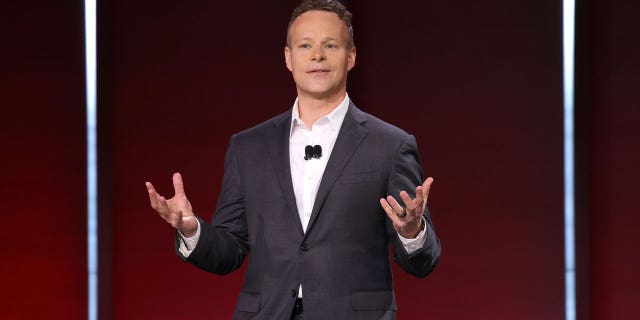 Licht apologized to staffers on Monday, admitting he has become a distraction and promising to win over internal critics. Bibb thinks it's simply too little, too late.
"I think Chris Licht's editorial meeting yesterday with his staff was some of the worst-advised events that I've seen at CNN over the last six months and there have been no shortage of those," Bibb said.
"I think it's the interface that Licht has with both the staff, and his crews, and with the public and with other media, it's just -- it's appalling," Bibb said. "The that he's driven CNN into a deeper hole than it ever was before he arrived, is just disheartening at the very least."
Licht's own media reporter, CNN's Oliver Darcy, eviscerated his boss on Monday night.
"Whether Licht can actually win over his army of journalists, however, is far from certain — especially now that he is attempting to reset relations more than a year into his tenure, having alienated much of the employee base and squandered the good will he had when he took helm of the network," Darcy wrote.
"In the wake of The Atlantic's explosive story, I've spoken with dozens of staffers across the company. There are a wide range of emotions coursing through the halls of CNN. Some staffers are frustrated. Others are angry. Many are sad about the awful state of affairs that has taken hold of an organization they love," Darcy continued. "There is one near-universal sentiment, however, that has been communicated to me: Licht has lost the room."
CNN STAFFERS CONTINUE UNDERMINING BOSS BY TOUTING CHRISTIANE AMANPOUR'S BLISTERING TAKEDOWN OF TRUMP TOWN HALL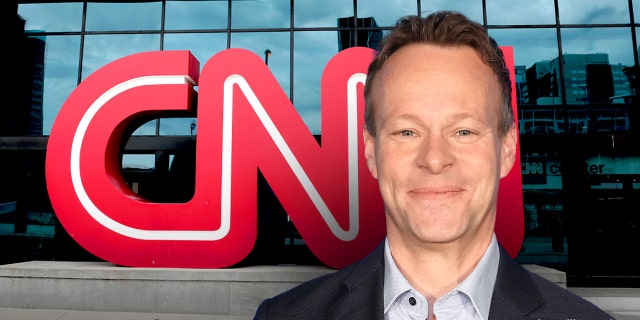 Bibb has his own journalism chops, including time as Newsweek's White House correspondent, the first publisher of Rolling Stone, and decades of financial commentary on networks including CNBC, Bloomberg and CNN itself. He doesn't think Licht has done anything to improve the network aside from an attempt to appear less partisan, which has irked its predominantly liberal base.
"That's not what CNN needs," he said.
Bibb believes that David Zaslav, the high-powered CEO of CNN parent Warner Bros. Discovery, won't have much patience for Licht as ratings suffer and scathing stories barrage the network on what seems like an hourly basis.
"I think that right now Zaslav has other issues to contend with, but I would say in the next 90 days, Chris is history," Bibb said. "I give Chris Licht 90 days."
A spokesperson for Ted Turner did not immediately respond to a request for comment.