Parents' rights groups are the newest addition to Southern Poverty Law Center's 'Hate and Extremism' report
SPLC added parental organizations like Moms for Liberty to its new 'Hate and Extremism' reportA new report from the
Southern Poverty Law Center
(SPLC) lists some parents' rights organizations as "hate and anti-government groups" akin to neo-Nazis and the Ku Klux Klan.
With the release of their "Year In Hate and Extremism 2022" report on Tuesday, SPLC appeared to change their infamous "Hate Map" to now be a map of "hate and antigovernment groups." After counting 733 "hate groups" in 2021, the number increased to 1225 "hate and antigovernment extremist groups" in the 2022 report, many of which were focused on education.
According to the new SPLC report, schools "have been on the receiving end of ramped-up and coordinated hard-right attacks." After being "spurred by the right-wing backlash to COVID-19 public safety measures," parental rights groups appeared to have "grown into an anti-student inclusion movement that targets any inclusive curriculum that contains discussions of race, discrimination and LGBTQ identities."
"At the forefront of this mobilization is Moms for Liberty, a Florida-based group with vast connections to the GOP that this year the SPLC designated as an extremist group. They can be spotted at school board meetings across the country wearing shirts and carrying signs that declare, 'We do NOT CO-PARENT with the GOVERNMENT.' The group hijacks meetings, preventing officials and parents from conducting their normal proceedings," the report read.
MATT GAETZ CALLS FOR INVESTIGATION INTO FBI'S RELIANCE ON SOUTHERN POVERTY LAW CENTER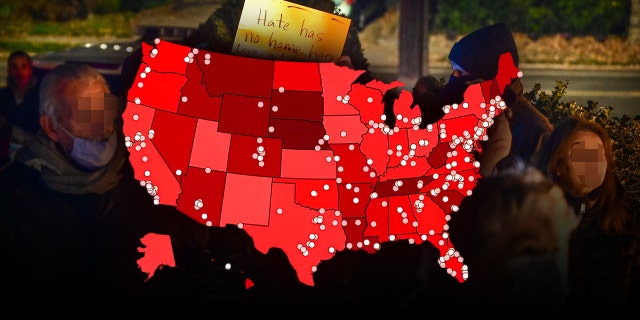 1619 PROJECT EDUCATION NETWORK OFFERS 'REPARATIONS MATH' UNIT TO STUDENTS FOCUSED ON BASIS FOR PAYMENTS
The growth of groups like Moms for Liberty mirrored the "similar rallying cries" of opponents of integration, the SPLC report claimed.
"Galvanizing supporters around supposed 'parental rights' and 'family values' is nothing new – similar rallying cries were adopted by those who opposed school desegregation during the civil rights movement and by the Moral Majority of the 1980s. These political slogans have been used repeatedly because they are effective, framing the organizing of far-right activists as something done solely out of real concern for children," the report read.
It added, "But Moms for Liberty activities make it clear that the group's primary goals are to fuel right-wing hysteria and to make the world a less comfortable or safe place for certain students – primarily those who are Black, LGBTQ or who come from LGBTQ families."
In a press release, Margaret Huang, president and CEO of the SPLC and SPLC Action Fund, celebrated the report as a way of "taking on" and "exposing" concerted efforts by extremists.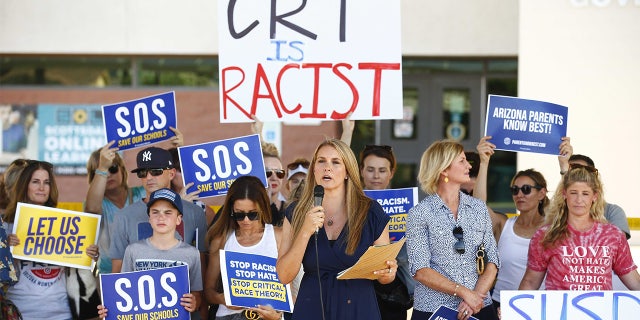 "Taking on the most hateful factions in our country is critical to dismantling white supremacy and advancing the civil rights of all people," Huang said. "We are exposing a concerted effort by hate groups and extremist actors to terrorize communities and gain control of public institutions by any means necessary. These groups are descending on Main Street America and disrupting people's daily lives, too often with dire consequences for communities of color, Jewish people, and the LGBTQ+ community."
NEW YORK DEMOCRATS PUSH BILL TO REQUIRE LGBTQ CURRICULUM IN MIDDLE, HIGH SCHOOLS: 'PUSH BACK AGAINST HATE'
In a statement to Fox News Digital, Moms for Liberty co-founders Tiffany Justice and Tina Descovich blasted the decision to label their organization as a "hate group" and reiterated their dedication to empower parents in the public school system.
"Two-thirds of Americans think the public education system is on the wrong track today. That is why our organization is devoted to empowering parents to be a part of their child's public school education. That is our fundamental goal, which began just two years ago when teacher's unions locked students out of schools during the pandemic. Empowering parents continues to be our mission today and that has fueled our organization's growth - like wildfire to now 45 states in the country," they said.
The statement continued, "Name-calling parents who want to be a part of their child's education as 'hate groups' or 'bigoted' just further exposes what this battle is all about: Who fundamentally gets to decide what is taught to our kids in school - parents or government employees? We believe that parental rights do not stop at the classroom door and no amount of hate from groups like this is going to stop that."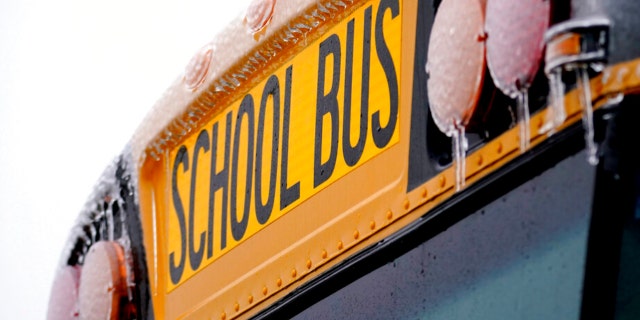 SPLC's hate groups list has long included conservative groups like the Family Research Council, Alliance Defending Freedom, ACT for America, the Center for Security Policy, the American Freedom Law Center and D. James Kennedy Ministries.