Powerful teachers union unveils LGBTQ toolkit with ze/zim pronouns in the classroom: 'Critical'
Guidance also encourages members to wear pronoun pins
The National Education Association (NEA) released a toolkit on sexual orientation and gender identity for teachers last Wednesday, containing detailed guidance on ways to "dismantle systems of oppression" and to get out of the habit of "assuming pronouns," along with other LGBTQ+ focused content.
The toolkit from the nation's largest teachers union included LGBTQ+ trainings, LGBTQ+ book recommendations, links for LGBTQ+ guidance and a pronoun guide which detailed different ways to address people, including the masculine he/him/his and feminine she/her/hers and gender-neutral alternatives.
"We likely all grew up assuming we knew someone's pronouns just by looking at them, or knowing their gender, but that isn't the case," the guidance reads. "In an effort to be more affirming of all, it is important to get out of the habit of assuming pronouns."
NEA TEACHERS UNION ACCUSES 'RIGHT-WING EXTREMISTS' OF LYING ABOUT LGBT ORG THAT PUSHED TO HIDE KIDS' GENDERS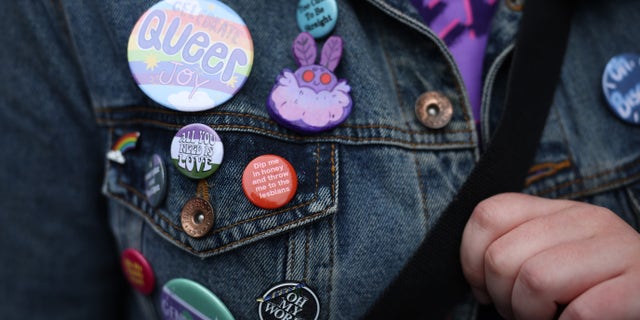 The outline also included gender non-specific pronouns like they/them/theirs and ze/zim/zir/zirs/zirself/zay or zee all organized in a chart surrounded by explanations for how to use the terms in the most inclusive ways possible.
"Plural pronouns are becoming more widely accepted as gender-neutral singular pronouns," the text read in part. "It is grammatically correct to use singular 'they' to refer to a singular person of unknown gender or to a non-binary person who does not feel gendered pronouns work for them."
The guidance also instructed teachers on ways to implement the practice of opening up about pronouns and being respectful of others', including going around the room, asking people to share names and preferred pronouns after "role model[ing]" their own.
TARGET PARTNERS WITH ORG PUSHING FOR KIDS' GENDERS TO BE SECRETLY CHANGED IN SCHOOLS WITHOUT PARENTAL CONSENT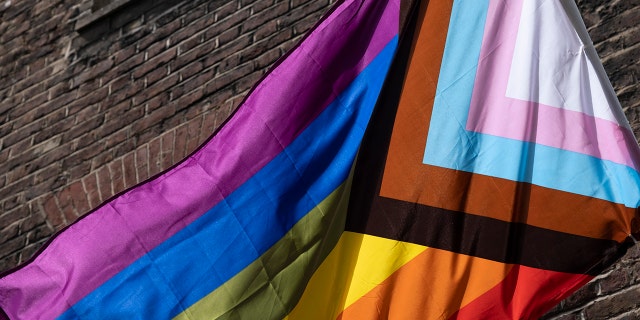 Prompts included to show how to have the pronoun conversations with others, how to act once you have accidentally mis-gendered someone and how to practice implementing pronouns in other areas of NEA communications, including adding pronouns to ID badges or buying a pronoun pin to wear separately.
"Positive experiences of social gender affirmation are critical to the health and well-being of transgender and gender diverse people," the guidance continued. "Social interactions where a person is addressed by their correct name and pronouns, consistent with their gender identity, are widely recognized as a basic – yet critical – aspect of gender affirmation."
The toolkit additionally includes a six-part training series for teachers focusing on "addressing bias around sexual orientation and gender identity, coupled with an intersectional focus on racial justice," according to its webpage.
KANSAS SCHOOL DISTRICT: GENDER IDENTITY CAN BE KEPT FROM PARENTS, AVOIDING PREFERRED PRONOUNS CAN CAUSE DEATH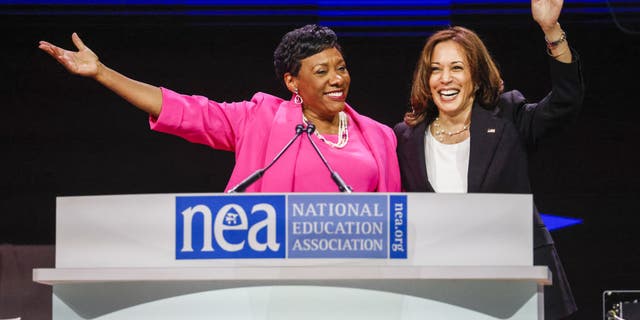 These trainings contain sessions with various progressive topics, including education on "opportunities for educators to practice identifying, interrupting, and dismantling systems of oppression that affect LGBTQ+ and BIPOC students" and adopting an "ABAR (anti-bias anti-racist) pedagogy" in the classroom.
The teachers union has remained in the spotlight for several controversial stances over the years, including recently standing in solidarity with the Gay, Lesbian and Straight Education Network (GLSEN), an LGBTQ+ advocacy and awareness organization that advocates for integrating certain gender ideology into K-12 classrooms, including providing sample district policies which restrict parents' knowledge on their child's gender identity in schools.
After backlash, the organization accused "right-wing extremists" of lying about the GLSEN while NEA's President Becky Pringle tweeted in solidarity with the group.
"I am united with @GLSEN in uplifting ALL students, regardless of gender or identity," Pringle tweeted late last month. "As we enter Pride month, we must stand ever more resolute in that commitment while extremists attack and deny students' rights and try to curtail all student's freedom to learn."