'Facebook Receipts' project aims to reveal Meta's ability to influence Congress through high-powered lobbyists
Facebook aims to combat regulation that would harm its bottom line, Zamaan Qureshi says
– A new project dubbed The Facebook Receipts aims to put a harsh spotlight on the social media juggernaut's staggering ability to influence legislation and regulation in Washington, D.C., through high-powered lobbyists.
"The Facebook Receipts shows that data is power, that bringing together already open-sourced information, and the material that we've uncovered, reflects that Facebook's influence is strong in D.C., but it also goes to show that as their lobbying dollars increase, so is the energy in Congress to do something about this issue," Zamaan Qureshi told Fox News Digital.
The 20-year-old Qureshi, a political internet wunderkind who got involved during the 2018 midterms when he felt social media was being used to influence voters, is part of the Real Facebook Oversight Board, which began in the wake of Facebook's formation of its own oversight board.
The group embarked on
the Facebook Receipts project
to expose how Big Tech lobbyists used power and influence to kill would-be-landmark antitrust bills in the previous Congress that would have reined in Silicon Valley monopolies, such as Facebook parent Meta.
AOC SAYS FACEBOOK 'SHOULD BE BROKEN UP,' 'SUBJECT TO ANTITRUST ACTIVITY'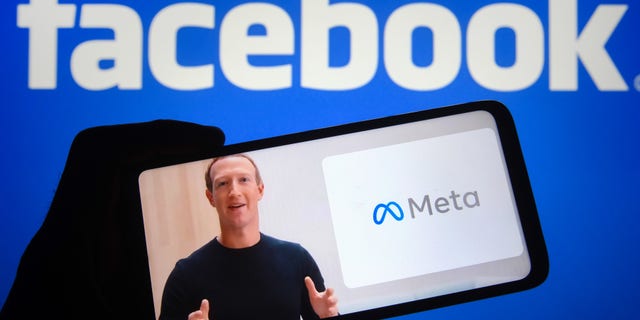 "More and more data kept surfacing around how much money Big Tech had spent," Qureshi said. "We wanted to tell this story of, 'How is Facebook using its influence, its dollars and its machine to essentially convince lawmakers that this legislation wasn't good enough for them?'"
Qureshi said "broad, bipartisan legislation" that polling suggests most Americans are in favor of was killed, so his group set out to find answers.
Last month, Facebook Receipts revealed its findings which it bills as the first "publicly available, open-source research tool that tracks Facebook court hearings, harms, money, and FOIA filings." The project evolves regularly, with information being added as it is discovered. The result is a "comprehensive collection of original data and visualizations that pull back the curtain of Facebook's influence operations" aimed to generate as much possible revenue.
BIG TECH BACKLASH: APPLE, GOOGLE, FACEBOOK, AMAZON CEOS GRILLED ON CAPITOL HILL
"I think the most shocking thing that we found is that Facebook, in both the 2020 and 2022 elections, gave political donations to candidates in 49 out of the 50 states. These were Republicans and Democrats," Qureshi said, noting that Facebook must be handled differently than other companies that give to political candidates.
"A lot of multinational companies will do that. But with Facebook, because they're so much in the public eye right now, being able to have that amount and level of influence on both sides of the aisle has been really critical for them and their ability to sort of use their influence to combat this legislation," he continued.
"For years, Facebook has told Congress that it wants regulation, and it wants legislation. It wants the lawmakers in Washington, D.C., to define what the rules of the road are for tech companies. But every time both Democrats and Republicans put forth new pieces of legislation, it seems that the company isn't interested in working with lawmakers on this, or actually supporting any of the regulation in a way that's substantive," Qureshi said.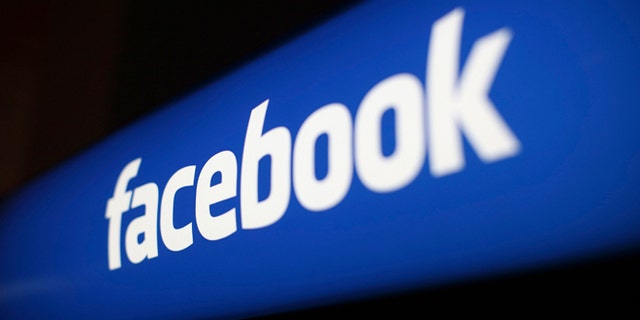 In Layman's terms, Qureshi believes the Facebook Receipts proves Facebook "appears to be trying to use its influence to combat regulation" that would hurt the company's bottom line.
TOP BIDEN OFFICIAL RAISES EYEBROWS BY 'LOBBYING' FORMER AGENCY AFTER LEAVING GOVERNMENT, WATCHDOG SAYS
Senate Majority Leader Chuck Schumer, D-N.Y., was the biggest individual recipient, taking home $10,000 from Meta's corporate and employee donations, according to the project.
The Facebook Receipts tracks "where Facebook's fingerprints can be traced around the world," "how many members of Congress are on Facebook's payroll," "instances in which Facebook has misled or downright lied to government officials," along with the cash Facebook spent in the 2020 and 2022 elections on political candidates.
"The allegations are that Facebook and many of the other Big Tech giants are monopolistic in nature and sort of collecting other competitors up in its grasp to try and compete against one another," Qureshi said.
The project also reveals the "revolving door concept," when individuals go from working at powerful companies to joining the payrolls of regulators or lawmakers on the Hill and then back to the corporation or to lobbying firms. Qureshi said his team's research shows this practice is being used to "continue Facebook's influence machine."
BIDEN OFFICIAL ADVISING PRESIDENT ON BIG TECH HAS EXTENSIVE BIG TECH TIES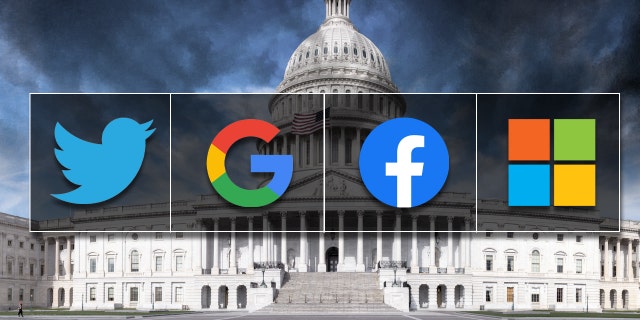 Qureshi believes that Facebook's money has been well spent, up to this point, but doesn't expect them to yield such power and influence forever.
"As I talk to more and more of my colleagues in the advocacy space who are fighting Big Tech, the biggest sort of line that we've started to use -- and I think makes sense in this area -- is that Facebook is delaying the inevitable," he said.
"We've seen that from lawmakers as they continue to coalesce around these ideas, and more and more bipartisan support on this issue area," Qureshi added. "Facebook, one of their biggest expenditures right now is spent on lobbying. I think that's only going to continue because of the animosity towards Big Tech."
But Facebook is going to have to spend more money to continue combating each new piece of legislation, and Qureshi admits it's worked so far, but expects that to eventually change as the spotlight grows brighter.
"Even if we're not going to pass a bill tomorrow that's going to regulate these companies, I think one is very imminent down the line," Qureshi said.
Facebook did not immediately respond to a request for comment regarding The Facebook Receipts.