Celebrate National Olive Day with homemade pasta puttanesca
Puttanesca is traditionally served with spaghetti but can be combined with any pasta
National Olive Day is June 1, and there are a number of ways to enjoy the drupe fruit.
Olives are often used plain or stuffed with garlic or cheese in cocktails such as dirty martinis.
They are also used as a snack item on charcuterie boards, in salads or eaten alone. They are also pressed down into a liquid to create olive oil, a cooking essential.
The first olive tree dates back thousands of years. There are hundreds of olive varieties around the world. National Olive Day was started by olive company Divina in 2015.
SPICY GRILLED SHRIMP AND OLIVE SKEWERS FOR DINNER: TRY THE RECIPE
Olives are loaded with Vitamin C, which is great for the skin, helping to keep it soft and moisturized.
Olive oil can be used as a cleanser or moisturizer for the face. It is also beneficial to the hair if it is thick, dry and lacking moisture.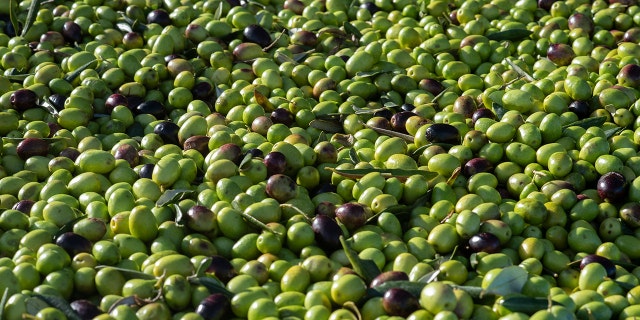 Varieties of olives
Green olives
Black olives
Purple olives
The color of an olive is mostly determined by the time it is picked. Green olives are picked when they are unripe, while darker olives are picked when they are more ripened.
Green olives tend to be more bitter than black or purple olives, which are more on the sweeter side. Purple olives have more of a fruity taste.
Green olives are usually used in salads, pastas and dirty martinis while black and purple olives are often used for pizzas and platters.
CLICK HERE TO SIGN UP FOR OUR LIFESTYLE NEWSLETTER
Puttanesca recipe
Get involved with National Olive Day by snacking on the fruit, enjoying a dirty martini or trying a new recipe incorporating the ingredient, like this pasta puttanesca.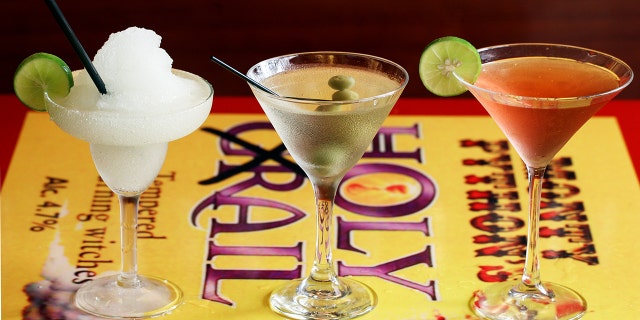 Ingredients for puttanesca:
10–12 medium Roma tomatoes
1–2 pounds of spaghetti
10–12 anchovies
1 cup of sliced or halved black olives
2 tablespoons of capers
3 tablespoons of minced garlic
1 handful of fresh basil chopped
1 tablespoon of red pepper flakes
¼ cup of fresh Italian parsley chopped
4 tablespoons of olive oil
Salt to taste
Pepper to taste
Recipe for puttanesca:
If you like Italian red sauces, this may seem like just another marinara recipe to you. It isn't — and there are a few differences to note.
The flavors are both briny and salty. The capers, olives and anchovies are vinegar-based, which will provide a unique flavor to the sauce.
This sauce is not to be smooth or liquid-like. It is a chunky sauce that barely coats the spaghetti.
If you prefer more sauce-like consistency, add a can or two of tomato sauce to the recipe.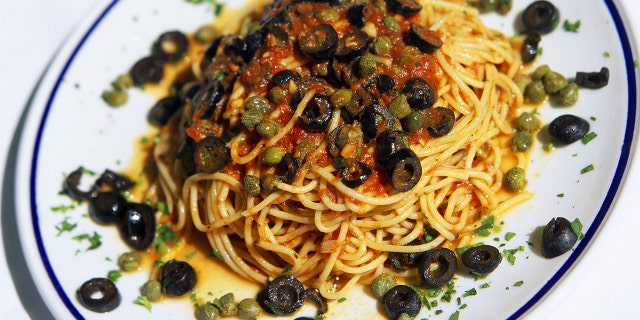 Begin with olive oil in a pot on low heat. Add the minced garlic to the pot and stir often to avoid burning the garlic. After 30 seconds, add red pepper flakes, black olives and capers. Add anchovies, whole or diced, and let them cook for 2–3 minutes until they begin melting.
Add in room temperature Roma tomatoes. The tomatoes can be skinned, if you prefer, or you can keep the skin in place. It's important the tomatoes are ripe and room temperature rather than coming from refrigeration, so they begin softening right away.
Add chopped parsley, salt and pepper to taste. Cover the sauce and let it simmer for 30 minutes.
In the meantime, boil water and cook spaghetti al dente.
When the pasta is done and the sauce has simmered on low, add the spaghetti to the pot. Toss chopped fresh basil and stir all the ingredients together with the pasta.
Top with Pecorino Romano, Parmesan cheese or Italian breadcrumbs — and serve hot.