Tom Hanks says with AI he could appear in movies after death; star's projects that have already used the tech
In 'The Polar Express' and upcoming project 'Here,' Tom Hanks' face used with AI
Hollywood heavy-hitter Tom Hanks is weighing in on the use of artificial intelligence in films, especially as he grows older and his name and likeness are still coveted.
The "A Man Called Otto" actor gave his opinion on AI – noting that its use in the industry is nothing new and has rather "always been" lingering.
"The first time we did a movie that had a huge amount of our own data locked in a computer, literally what we looked like, was a movie called 'The Polar Express,'" Hanks said on "The Adam Buxton Podcast" about his 2004 animated film.
"And we saw this coming. We saw that there was going to be this ability to take 0s and 1s inside a computer and turn it into a face and a character. Now, that is only grown a billion-fold since then, and we see it everywhere. And I can tell you that there is discussions going on in all of the guilds, all of the agencies and all of legal firms in order to come up with the legal ramifications of my face and my voice – and everybody else's – being our intellectual property," he added.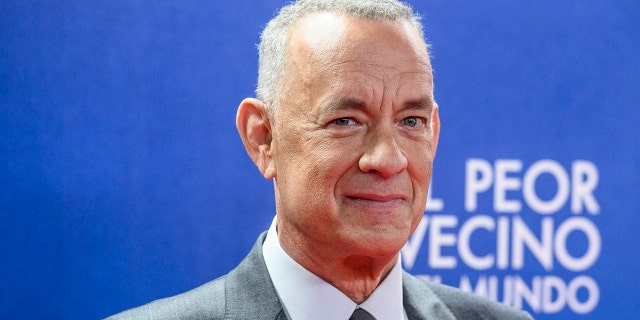 AI HAS KEANU REEVES, HARRISON FORD, ELON MUSK'S EX-GIRLFRIEND GRIMES AT ODDS OVER ITS USE
"If I wanted to, I could get together and pitch a series of seven movies that would star me in them in which I would be 32 years old, from now until kingdom come. Anybody can now recreate themselves at any age they are by way of AI or deepfake technology," Hanks said.
"Because, look, I could be hit by a bus tomorrow, and that's it, but my performances can go on and on and on and on, and outside the understanding that it's been done with AI or deepfake, there will be nothing to tell you that it's not me and me alone. And it's going to have some degree of lifelike quality. And that certainly is an artistic challenge, but it's also a legal one."
Hanks says that an artificially generated performance will not be an exact replica of any live performance, but he ultimately questions if it will matter at the end of the day.
"Without a doubt, people will be able to tell, but the question is, will they care?" he says.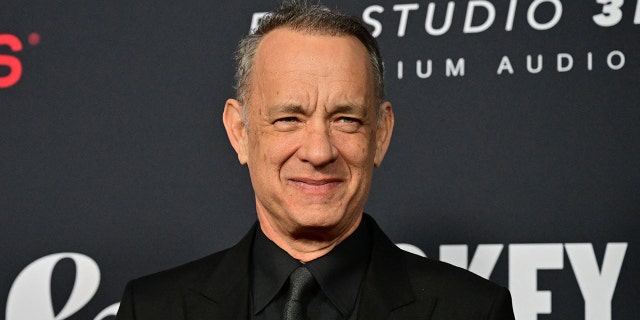 CLICK HERE TO SIGN UP FOR THE ENTERTAINMENT NEWSLETTER
"There are some people that won't care, that won't make that delineation," Hanks said before likening AI to the printing press.
"This is a super attenuated version of that printing press. AI, deepfake, anything will be able to lie just as well as they can go ahead [and] be able [to] tell the truth. … Some people that are going to … put [a] huge stake in what is authentic and what is not. Just as there's going to be a ton of people that ain't going to care."
Hanks has already appeared in movies that have used artificial intelligence: director Robert Zemeckis – with whom Hanks worked on "Forrest Gump" and "Cast Away" – used motion-capture software on Hanks in 2004's "The Polar Express."
Sensors were placed on Hanks' face to learn his specific facial expressions so that the data could be used for character creation and manipulation.
Although the film is animated, Hanks plays six different roles, including the conductor, James; the hero boy, Chris; the boy's father; a hobo; Santa Claus and an Ebenezer Scrooge puppet.
Although it is classified as animated, Zemeckis says it isn't.
"This isn't an animated film; it's digitally rendered. The acting is all acting, the directing is all directing," he told BBC at the time.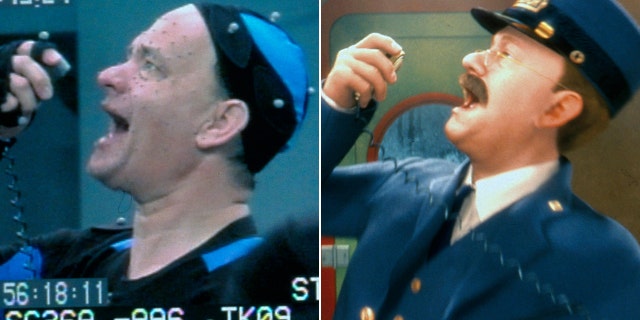 In an article written for the Animation World Network, Isaac Kerlow, a previous director of digital production at the Walt Disney Co., explained how complicated "The Polar Express" production was at the time.
"They assembled one of the most complex capture systems ever: four Vicon systems linked together with 72 cameras in an area measuring 10 feet square. This configuration allowed the real-time body and face capture of up to four actors interacting with one another. The capture of facial performance was done with 152 facial markers, each measuring about 2 mm in diameter.
He continued, "The data obtained from the facial markers was converted to a muscle system custom designed for this production, and the facial rigging was driven by the muscle compression for each muscle represented in the system."
Zemeckis and Hanks are collaborating again in an upcoming film that also uses AI: "Here," co-starring Robin Wright.
It is based on the graphic novel of the same name and will utilize artificial intelligence to de-age both actors. The movie is described on IMDb as being "set in one single room" and "follows the many people who inhabit it over years and years, from the past to the future."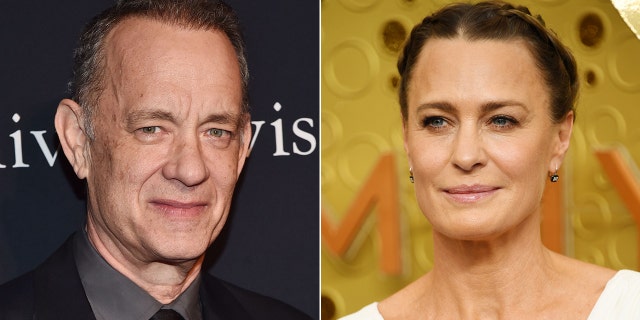 Metaphysic Live will provide the technology for Zemeckis' film. The company has already become popular for its deepfakes of Tom Cruise on TikTok as well as its deepfake of Elvis Presley on "America's Got Talent."
According to its website, Metaphysic Live "extensively incorporates hyperreal AI-generated face replacements and de-ageing into the very fabric of its storytelling." In a statement shared on the AI's company's site, the famed director shared his reasoning for working with them.
"I've always been attracted to technology that helps me to tell a story. With 'Here,' the film simply wouldn't work without our actors seamlessly transforming into younger versions of themselves. Metaphysic's AI tools do exactly that in ways that were previously impossible," he said. "Having tested every flavor of face replacement and de-aging technology available today, Metaphysic are clearly the global leaders in feature-quality AI content and the perfect choice for this incredibly challenging, emotional film."