The Vietnam War As Seen By Its Fearless Photographers
While the quagmire may have technically ended some time ago, in many veterans' and war photographer's hearts, the Vietnam War rages on.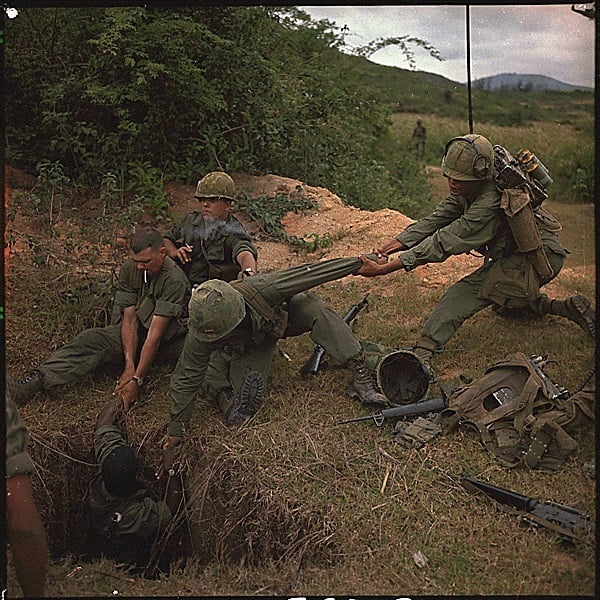 1967: Operation "Oregon," a search and destroy mission conducted by infantry platoon of Troop B. Here an infantryman is lowered into a tunnel by members of the reconnaissance platoon.