The Story Of Krampus, The Anti-Santa Who Punishes Naughty Children With Season's Beatings
A half-goat demon said to be the son of the Norse god of the underworld, Krampus punishes naughty children at Christmastime — and drags some to hell.
hey say he comes on the evening of December 5th, a night called "Krampusnacht." You can usually hear him coming, as the soft steps of his bare human foot alternate with the clip-clop of his cloven hoof.
And when you see him, you'll instantly notice that he's armed with birch branches — so he can beat naughty children. His name is Krampus, and he's the terror of Austria and the Alpine region around Christmastime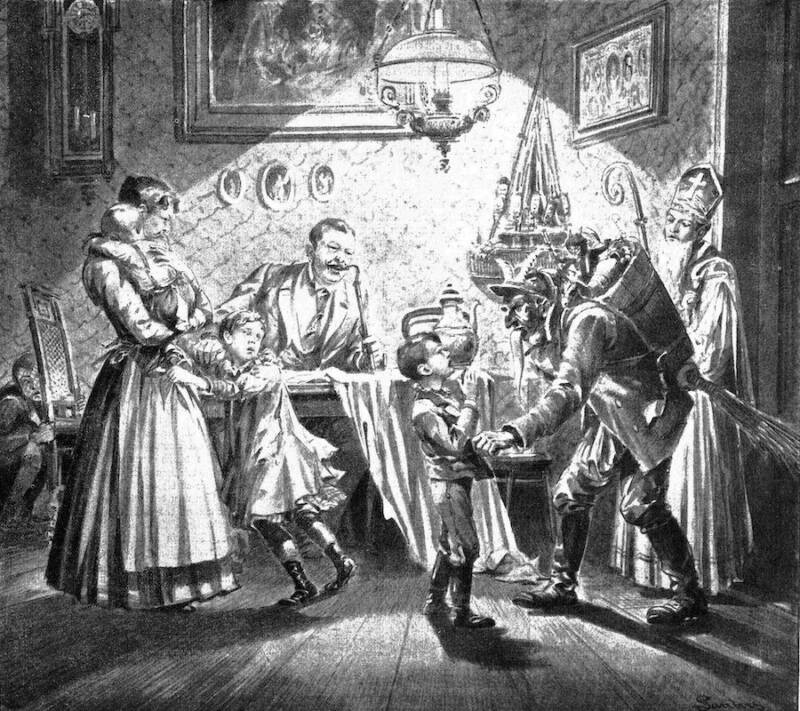 .But who is Krampus? Why is he known as the anti-Santa? And how did this disturbing legend come about in the first placeWho Is Krampus, Saint Nick's Evil Counterpart?
Though descriptions of Krampus' appearance vary from region to region, some things remain consistent: He is said to have pointed devilish horns and a long snake-like tongue. His body is covered in coarse fur, and he looks like a goat crossed with a demon.
In Central Europe, Krampus cards are often exchanged during the early days of December.
His body and arms are strung with chains and bells, and he carries a large sack or basket on his back to cart off evil children
Krampus comes to town the night before the Feast of Saint Nicholas and visits all the houses to dish out his punishments.
If you're lucky, you might just get swatted with a birch branch. If you're not, you'll wind up in the sack. After that, your fate is anyone's guess. The legends suggest you might be eaten as a snack, drowned in a river, or even dropped off in Hell.
Sometimes Krampus is accompanied by Saint Nicholas, who isn't known to bother himself with naughty children in Central Europe. Instead, he focuses on handing out presents to well-behaved kids and then leaves the rest up to his sinister counterpart.