The mysterious 1970 Dodge Challenger 'Black Ghost' is up for auction and worth a fortune
Street racer is a historic muscle car
A once-mythical muscle car will be crossing the auction block soon.
The 1970 Dodge Challenger R/T SE was owned by Detroit police officer and decorated U.S. Army veteran Godfrey "Dennis" Qualls, who used it for illegal street racing on the famed Woodward and Telegraph Avenues.
Qualls kept a low profile because of his profession and didn't mingle much with the other racers.
He'd just show up every once in a while, usually win, and then drive off into the night in the 426 Hemi V8-powered coupe with its gator skin-patterned vinyl top and pistol grip shifter.
HERE'S WHEN THE LAST V8 DODGE MUSCLE CAR WILL BE REVEALED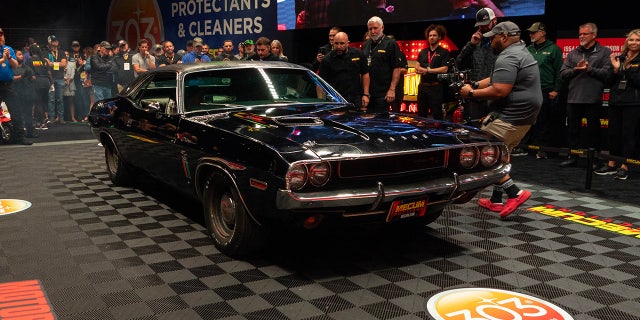 It became known as the "Black Ghost," but after a few years Qualls disappeared from the scene and faded into Motown lore, keeping his exploits close to the vest, and the car hidden away.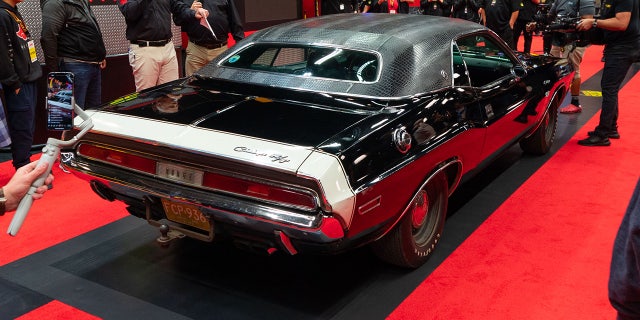 That was until 2014, when he let his son Gregory in on the story about the car in the garage that he used to ride in as a little boy. A year later, Dennis died from prostate cancer, leaving the Black Ghost to Gregory, who got it fixed up with a few friends and revealed it to the world again. It was considered so significant that when the news got out, it was added to the National Historic Vehicle Registry kept at the Library of Congress in 2020 and displayed on the National Mall.
CLICK HERE TO SIGN UP FOR THE FOX NEWS AUTOS NEWSLETTER
This year, Dodge is even building 300 special-edition versions of the 2023 Dodge Challenger SRT Hellcat Redeye that pay tribute to the Black Ghost, all powered by the brand's 807 hp supercharged V8 and priced around $100,000. But if you don't mind spending a little bit more, you can buy the real one instead.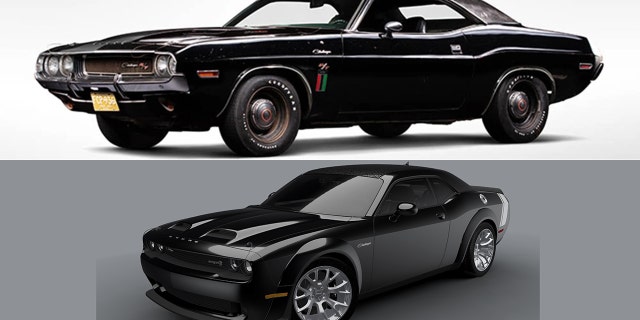 This May, Gregory is sending the Black Ghost across the auction block at the Mecum Auctions event in Indianapolis on Friday, May 19, where it is expected to sell for an astonishing amount.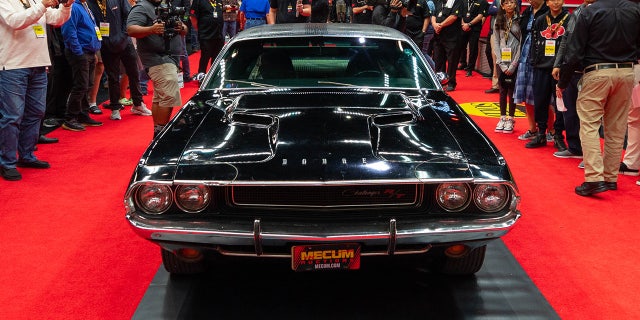 "This is a once-in-a-lifetime opportunity, and the value is well into seven figures," Mecum Auctions vice president of consignments Frank Mecum told Fox News Digital.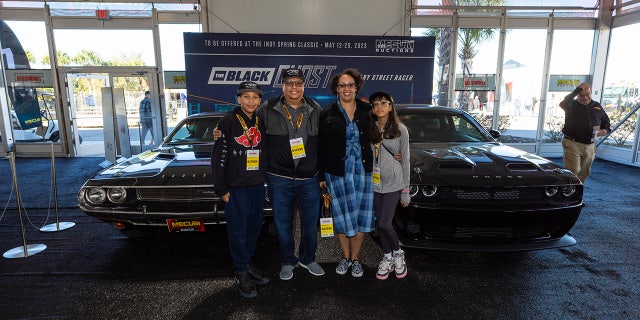 Even without its history, the car that Qualls paid $5,272 for is one of just 23 Challenger R/T SEs built that year with the Hemi and 4-speed manual transmission, with high-quality survivors worth hundreds of thousands today.
But those are just cars. The Black Ghost is a legend.