Taiwan expects US to fast-track $500M weapons package, defense minister says
The US has faced delays in sending a larger $4.5 billion aid package to Taiwan
Taiwan is in talks with the U.S. and expects to receive a $500 million fast-tracked weapons package by the end of the year, the country's Foreign Ministry said Monday.
Defense Minister Chiu Kuo-cheng detailed the talks in testimony before the Taiwanese parliament this week. He said the $500 million package is separate from the $4.5 billion the U.S. has promised to deliver to Taiwan over the next four years.
"The use of the $500 million package is aimed at prioritizing supplying us with [immediately-available] goods over any delay or late delivery in our arms procurement," Chiu said. "It should be implemented this year."
Much of the larger $4.5 billion package has been delayed, partly due to existing U.S. commitments to support Ukraine.
CHINA SANCTIONS US LAWMAKER FOR HIS VISIT TO TAIWAN, CLAIMING HE VIOLATED 'ONE CHINA' PRINCIPLE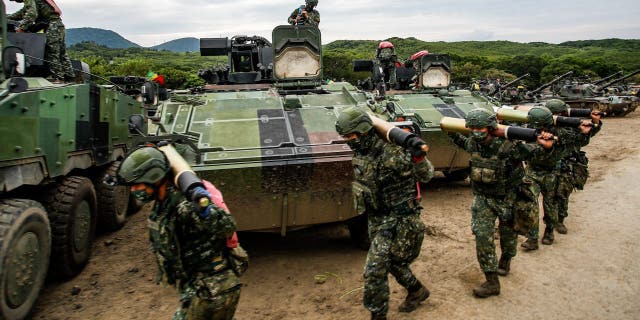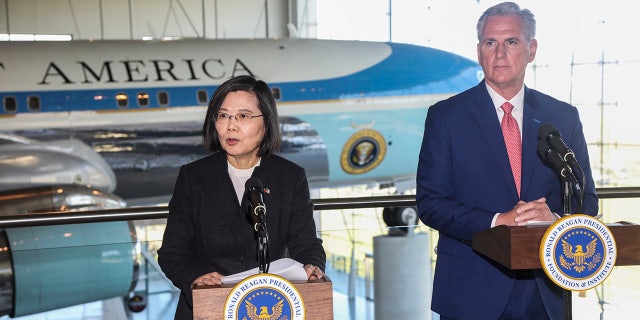 "For the delayed arms sales, they will make up by providing some of their spot goods or simulators or training equipment," he said. "So when the arms are delivered in the future, we can start using them right away."
Spot goods are items the U.S. has readily available for delivery.
Relations between the U.S., Taiwan and China have been marked with tension in recent months, first with then-house Speaker Nancy Pelosi's visit to the self-governed island in August 2022 and then again with President Tsai Ing-wen's visit to the U.S. in April.
BIDEN NOT MOVING WITH 'APPROPRIATE SENSE OF URGENCY TO PREVENT WORLD WAR III,' SAYS CHINA COMMITTEE CHAIRMAN
China responded to both incidents with extensive military drills that saw Chinese forces surrounding Taiwan. China conducted simulated missile strikes on the island and appeared to simulate preparations for an invasion.
Meanwhile, President Biden has repeatedly stated that the U.S. would intervene militarily if China moved forward with an invasion, but the White House has walked back that commitment each time. The administration's official position is one of "strategic ambiguity."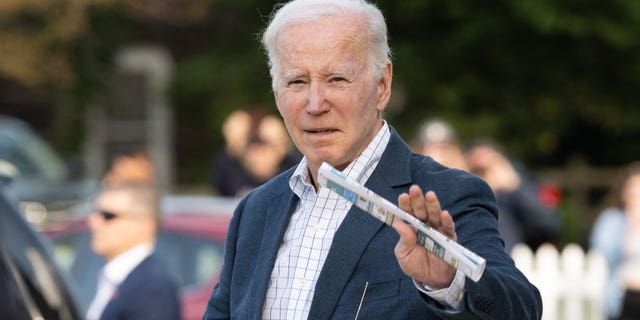 Taiwan first split from mainland China in 1949 when democratic forces fled to the island after losing a civil war to the Chinese Communist Party.