San Francisco bill limiting gun use by security guards stuns Twitter: 'It's bad enough already'
'Human life is more important than property,' said the progressive official who proposed the law change
A San Francisco Democrat's proposal to prohibit security guards from drawing guns to protect property sparked outrage on social media Tuesday.
San Francisco has had several major businesses, from Nordstrom to Whole Foods, leave the downtown area recently due to rampant theft, drug use and safety concerns.
Twitter CEO Elon Musk weighed in on the controversial bill, arguing it would drive more people from the city.
"It's bad enough already," Musk tweeted late Tuesday. "If security guards can't protect stores, offices, homes or themselves from violent criminals, who would remain in San Francisco?"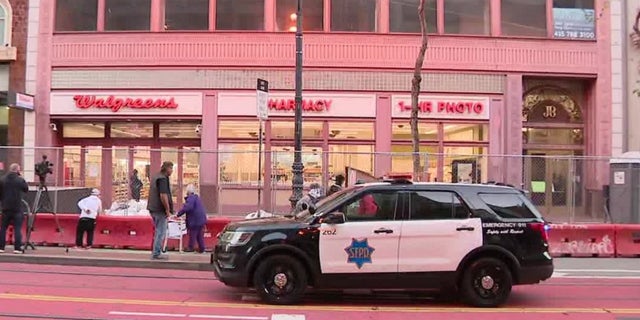 SAN FRANCISCO LAWMAKER FLOATS BAN ON SECURITY GUARDS DRAWING WEAPONS TO PROTECT PROPERTY AMID RETAIL THEFTS
Musk was responding to San Francisco's District 5 County Supervisor Dean Preston's announcement that he was proposing legislation to restrict gun use after a homeless man allegedly caught shoplifting was killed by a Walgreens security guard last month. The man's death sparked protests and national media attention.
Preston said in a video posted to his Twitter account that he was proposing a law that would prohibit armed security guards from drawing their weapons to protect property.
"I will be calling for legislation to specifically prohibit security guards from drawing their weapons to protect property," the Democrat said. "Human life is more important than property. We need to change local law so that security guards cannot unholster weapons to protect property."
Preston's tweet lit up Twitter, with several conservative commentators blasting the decision, arguing everyone should have the right to defend themselves and their property.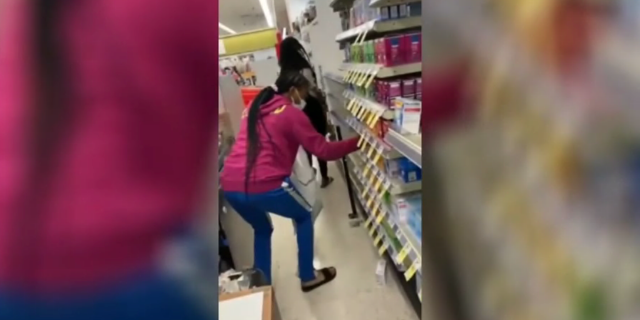 FORMER SAN FRANCISCO FIRE COMMISSIONER HOSPITALIZED IN HOMELESS ASSAULT SHARES VIDEO OF PIPE ATTACK
Florida Gov. Ron DeSantis aide Christina Pushaw tweeted, "I agree human life is more important than property, but everyone has the right to defend their property and their life. So here's an idea… perhaps the criminals who steal other people's property should place a higher value on their own lives, and stop doing crime?"
Technology entrepreneur and investor Joe Lonsdale claimed San Francisco leaders were "openly inciting robbery."
"SF leaders are basically openly inciting robbery. A security guard damn well can defend you and your property with a gun, in a free country. I'm worried for my friends and colleagues we left behind in this lawless city. I hope they succeed at voting out people like Preston," he tweeted.
NORDSTOM CLOSING STORES IN SAN FRANCISCO DUE TO 'DRAMATICALLY' CHANGED DOWNTOWN 'DYNAMICS'
Santa Monica ophthalmologist Dr. Houman David Hemmati also criticized the decision.
"Ummmm… how about weapons used by security guard to protect employees and customers who are threatened by armed criminals? It's not always about property. You just said human life is important. Without armed guards, how will be protect INNOCENT (non criminal) lives from killers?" he asked.
Locals upset by the suggestion also weighed in.
San Francisco native Mark Fabela wrote, "Self-defense is the most fundamental of all human rights, and as an elected official, it your duty to preserve it."
Tech executive Michelle Tandler feared, "If this passes, the San Francisco economy will change dramatically. Virtually every major retailer downtown (e.g., Walgreens, Lululemon, H&M) has an armed guard in front."