Retired U.S. Special Forces member killed by Russian mercenaries in Ukraine
Russia's Wagner group highlighter the Green Beret's death in a video
An American killed in a barrage of artillery fire in Ukraine this week is believed to be a retired U.S. Special Forces member. Russia's Wagner mercenary group highlighted his death in a propaganda video.
Former Green Beret Nicholas Maimer, 45, was identified as the person killed in fighting around Bakhmut, his uncle Paul Maimer and retired U.S. Army Lt. Col. Perry Blackburn told The Idaho Statesman.
The identification was made based on a video in which Wagner chief Yevgeny Prigozhin filmed himself standing near a body and rifling through Maimer's documents in a graphic video posted to the mercenary group's social media account.
"We're just trying to get him home for proper burial," Paul Maimer told the Statesman "I think he's deserving to be put to rest in a veterans cemetery. He might not have been fighting for our country, but he was fighting for the right reasons."
RUSSIAN LOSSES IN UKRAINE SURPASS 200,000, UKRAINE INTEL SAYS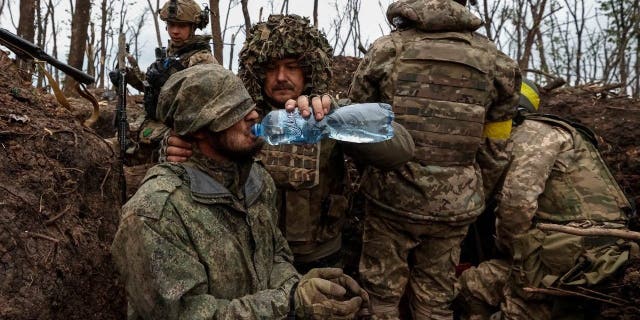 It is unclear whether Russia plans to return Maimer's body to the U.S.
The State Department did not immediately respond to a request for comment from Fox News Digital regarding whether the U.S. was aware of Maimer's death and whether it hoped to secure the return of his body.
RUSSIAN MISSILE BARRAGE RAINS DOWN ON KYIV AS UKRAINE PREPARES COUNTEROFFENSIVE
Maimer was reportedly killed when Russian artillery struck the building where he was stationed. Blackburn, who helped Maimer deploy to Ukraine, says the veteran was there largely in a training capacity.
"From what I understand, he was providing them with firsthand training in that area so that they can continue to do the fight, and he got caught behind enemy lines," Blackburn told the Statesman. "Having Nick die over there, it's just brutal."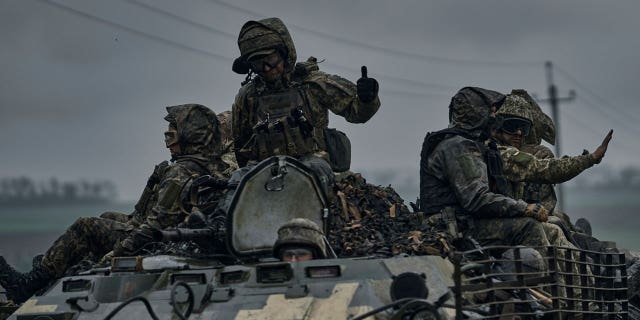 Maimer's death comes roughly a month after another veteran, a U.S. Marine, was killed in Ukraine. Cooper "Harris" Andrews, 26, was hit by a mortar April 19, during a battle for a crucial road to Bakhmut.
Andrews joined the Foreign Legion, a group of foreign fighters assisting Ukrainian forces since being invaded by Russia, according to social media posts.
He served in the Marines from January 2017 to Jan. 16, 2022, a U.S. official told Fox News. He was stationed in Camp Lejeune, North Carolina, before being discharged as a ground electronics transmission systems maintainer and traveling to Ukraine.