Liberals rage over CNN's 'disgusting' Trump town hall: 'This insanity should be pulled off the f---ing air'
Critics railed against the liberal network for platforming the GOP frontrunner
Liberals turned against CNN for hosting a town hall featuring former President Trump.
Trump, who remains the frontrunner in the 2024 Republican primary, sparred with CNN's Kaitlan Collins on Wednesday over his ongoing claim that the 2020 presidential election was "rigged," his involvement on Jan. 6 and the recent verdict that found him liable for defamation and battery against his accuser E. Jean Carroll, who he continued railing against to the amusement of some of his supporters in the audience.
"CNN should be ashamed of themselves," Rep. Alexandria Ocasio-Cortez, D-N.Y., reacted on Twitter. "They have lost total control of this 'town hall' to again be manipulated into platforming election disinformation, defenses of Jan 6th, and a public attack on a sexual abuse victim. The audience is cheering him on and laughing at the host.
TRUMP CALLS CNN'S KAITLAN COLLINS A 'NASTY PERSON' DURING TOWN HALL CLASH
Former President Trump lashed out at CNN's Kaitlan Collins, calling her a "nasty person" during a heated exchange about his handling of classified documents. (Screenshot/CNN)
Ocasio-Cortez continued, "This falls squarely on CNN. Everyone here saw exactly what was going to happen. Instead they put a sexual abuse victim in harm's way for views. This was a choice to platform lies about the election & Jan 6th w/ no plan but to have their moderator interrupted without consequence."
Members of the liberal media took to social media and piled on CNN.
"Unbelievable that @CNN is running this town hall," New York Times Magazine reporter Nikole Hannah-Jones wrote. "What is the journalistic justification for this town hall, @CNN , and how can just justify doing this without having your moderator fact-checking the constant stream of lies you knew were coming?"
"Trump is mocking Carroll and the sexual abuse he was just found liable for, calling it 'hanky panky', and the audience is laughing. Disgusting stuff. Hope CNN bosses are proud," MSNBC host Mehdi Hasan tweeted.
"CNN CEO Chris Licht said he wouldn't allow anyone on his network that said it's raining when it's not. But he's let someone on now who says it's raining when it's not, and he added hundreds of people to applaud when he does it," CNBC media reporter Alex Sherman knocked the network boss.
OCASIO-CORTEZ FUMES AT CNN FOR TRUMP TOWN HALL: 'SHOULD BE ASHAMED OF THEMSELVES'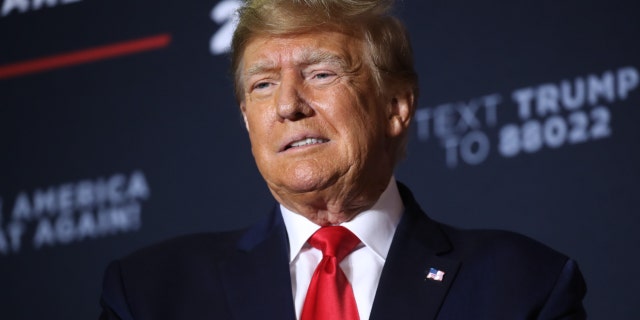 "The problem is not Kaitlan Collins. The problem is a media establishment and a Republican Party that is dedicated to normalizing a radical and dangerous political figure. Applause and ratings are not more important than our democracy," The Bulwark writer and former CNN analyst Amanda Carpenter tweeted. "Donald Trump did not deserve this forum. He was not entitled to a major media network rolling out the red carpet for a prime-time event stacked with influential primary voters inclined to support him. That is what went wrong here," she added.
"This insanity should be pulled off the f---ing air," Lincoln Project co-founder Rick Wilson said in video messages. "Chris Licht, you should be ashamed of yourself. This is astoundingly bad for the brand of CNN…. CNN, what in the hot f--- were you thinking?"
"Within minutes, Trump spews election denialism. Kaitlan Collins offers pushback. Trump completely ignores her and barrels right back into election denialism. Congrats to CNN on giving this guy a platform to promote his lies on national TV," liberal YouTube personality Brian Tyler Cohen wrote.
Daily Beast columnist Wajahat Ali declared in an opinion piece "CNN failed journalism, the American public, and its own employees by deciding to invite an arsonist who has spent the past seven years trying to burn down their house."
CNN's own commentator Adam Kinzinger declared on Twitter the town hall an "absolute joke" and later told his colleague Jake Tapper on-air, "As somebody who spent the last two years countering the lies, I'm not going to pretend like it was easy for me to see the former president get this forum tonight — to lie to the American people over and over and over again."
CNN BLASTED BY ITS OWN ANALYST FOR TRUMP TOWN HALL: 'GUY WHO TRIED TO GET ME KILLED'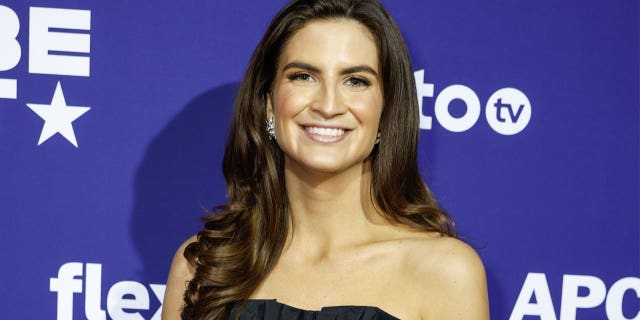 Even the Biden administration appeared to be turned off by CNN.
"The televisions on Air Force One, which are always turned to CNN, are currently turned onto MSNBC," Associated Press reporter Seung Min Kim tweeted about President Biden's plane.
Collins opened the New Hampshire town hall with a series of questions grilling the former president about his claims that the 2020 presidential election was "rigged," his involvement on Jan. 6, as well as the recent verdict that held him liable for defamation and battery against accuser E. Jean Carroll, who he continued to rail against.
Trump's town hall marked his first appearance on CNN since the 2016 presidential election. Liberal critics leading up to the event blasted CNN for giving the former president a platform despite the fact that he is the current frontrunner in the 2024 Republican primary race.