Tori Spelling takes kids to urgent care, says inspectors found 'extreme mold' in rented home
The '90210' actress said her family is moving out of the home immediately and looking for a temporary place to stay
Tori Spelling revealed her family has been in a "continual spiral of sickness" for the last few months due to her rented home having "extreme mold."
"Here we are again at Urgent Care," the "90210" actress posted on her Instagram along with photos of her waiting with her children in an examination room. "We've all been on this continual spiral of sickness for months. Sick. Get better. To get sick again."
The 49-year-old said she used to think "that's what happens when you have young kids in school. They just continually bring sicknesses home. But, when it gets to the point where they are at home sick more than being in school we had to reassess what was going on."
She said when her two youngest – Finn, 10, and Beau, 6 – were "so sick" that they were "sleeping all day" and telling her that they felt "dizzy even standing," she "knew something bigger was going on."
TORI SPELLING REVEALS HOW SHE GOT EYE ULCER AFTER BEING SPOTTED WITH EYE PATCH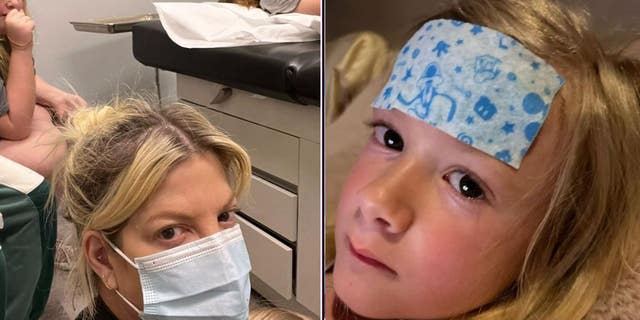 After calling mold inspectors, she said "they discovered extreme mold in our home," explaining, "You just keep getting sick, one infection after another. Respiratory infections. Extreme allergy like symptoms too and like my poor Finn skin rashes as well." She added that Finn had a fever of 103 and strep throat as well.
"We now know that when the house was labeled a health hazard and not live able that wording was FACT," she wrote of their rented home. "We now GET IT! It's hard to just uproot a huge family especially in midst of all feeling so sick and in bed. But, we now will vacate the home asap."
CLICK HERE TO SIGN UP FOR THE ENTERTAINMENT NEWSLETTER
APP USERS CLICK HERE FOR POST
The mom of five said they are now planning to stay at a hotel or another temporary residence until "we can even grasp what to do."
She added, "We are just renters so looks like moving is in our eminent future as well. Grateful we have renters insurance," adding that she was frustrated that her children's school district "repeatedly" didn't believe "our kids were sick as they've been."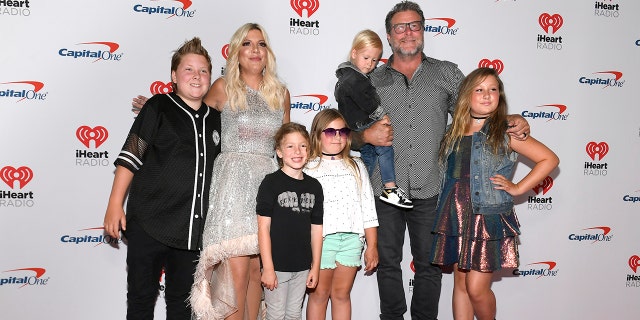 Spelling shares five children with husband Dean McDermott: Liam, 16, Stella, 14, Hattie, 11, Finn, 10, and Beau, 6.