Julia Louis-Dreyfus calls 'Seinfeld curse' 'ridiculous'
The actress who portrayed Elaine on the iconic sitcom has had two hit shows since and was in 'Black Panther: Wakanda Forever' last year
Julia Louis-Dreyfus is speaking out about the "Seinfeld curse," labeling it "ridiculous."
The "Veep" star agreed with a Rolling Stone interviewer that the term was "invented by the media."
"They thought it was clever," she added in the interview published Tuesday. "You don't need me to prove it wrong, it was ridiculous! It made no sense. I was amazed that it had legs, because it was so moronic. I don't know how else to say it!"
The phrase was coined after the iconic sitcom ended in 1998 and its main stars seemed to struggle a bit to find their footing.
JERRY SEINFELD RECALLS MOMENT CAST KNEW 'SEINFELD' WAS OVER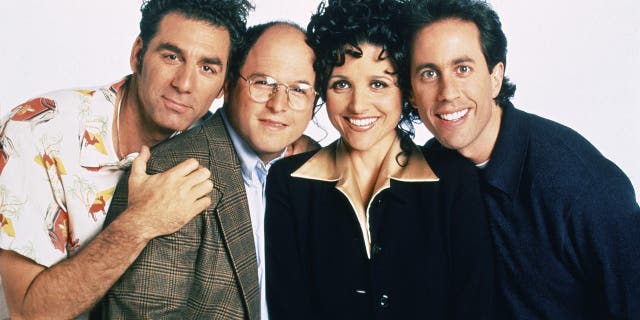 Louis-Dreyfus, Jason Alexander and Michael Richards all had sitcoms post-"Seinfeld" that lasted only one or two seasons, but Louis-Dreyfus soon found success again with "The New Adventures of Old Christine" and later HBO's "Veep." She was also in 2022's "Black Panther: Wakanda Forever."
Alexander continues to be successful on Broadway and has had recurring roles on shows like "Young Sheldon" and "The Marvelous Mrs. Maisel" and was a regular voice actor on "Star Trek: Prodigy" and "Harley Quinn."
Richards starred in the short-lived show "Kirstie" and was in the movie "Faith, Hope & Love" in 2019, but his career faltered in 2006 after a racial epithet-laced tirade directed at a Black heckler at one of his stand-up shows. Richards later said he was "deeply, deeply sorry."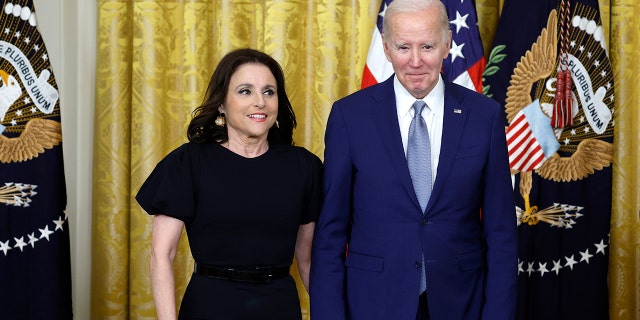 CLICK HERE TO SIGN UP FOR THE ENTERTAINMENT NEWSLETTER
Meanwhile, "Seinfeld's" titular star, Jerry Seinfeld, chose to go back to his stand-up roots following the show's near-decade long run from 1989 to 1998.
"I wanted to go back to a quiet life," the 69-year-old told Extra in 2021 of why he stepped away from the spotlight.
"I like a simple life, actually," he said. "There's a simplicity, and a poetry to doing stand-up. You just write, and perform it. And if they like it, you've had a great night."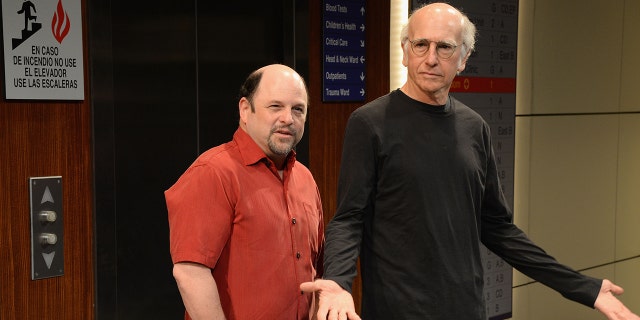 He also made the 2007 animated film "Bee Movie" and found TV success again recently with "Comedians in Cars Getting Coffee."
Louis-Dreyfus previously joked about the "curse" when she won her first Emmy Award for "The New Adventures of Old Christine."
"I'm not somebody who really believes in curses, but curse this, baby!" she cheered in her acceptance speech in 2006.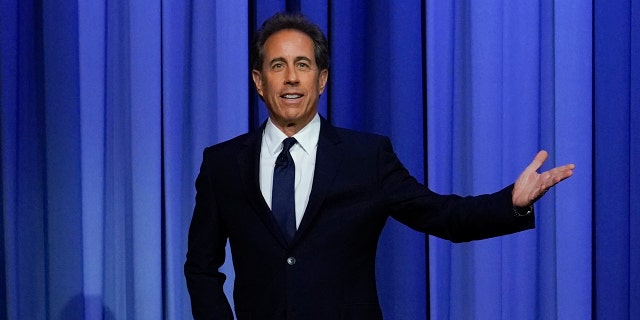 Larry David, who co-created "Seinfeld" with Jerry and found his own level of success with "Curb Your Enthusiasm" after the sitcom ended, has also previously balked at the "curse" idea.
"It was the most absurd, silliest, stupidest thing to say that there was a curse," he told Esquire in 2009. "It's so annoying to hear something like that. There was no curse. It's crazy. So there were two TV shows attempted that didn't work?
Big deal.
How many TV shows work?"