Joe Biden is abusing veterans like me to boost this key policy
We knew when he checked his watch as our heroes returned in coffins, Biden doesn't care about veterans
In 2014, I was completing my degree at Harvard University when anti-Israel protests broke out on campus. Soon after, the anger of some in the crowd turned away from our ally and toward me and others who put our lives on the line for the United States of America, for democracy, for their freedom.
While it doesn't come close, it is the closest I've ever gotten to understanding how it must've felt for my brothers-in-arms to return home from Vietnam, only to have cowards greet them by literally spitting on them. It's hard to describe how it feels to know that your neighbors – the people you fought for – hate you and everything you stand for. It makes you sad for them, and it makes you want to retaliate against them at the same time.
It's just as broken when the commander in chief doesn't have your back. And President Joe Biden does not have the backs of veterans.
LAWMAKERS SPAR AT HEARING AS DEBT CEILING DEADLINE NEARSBut it's worse than that; it's not that he just doesn't have our six, it's that he views us as political pawns. The latest example is his shameless attempt to turn folks against House Republicans' bill to responsibly address out-of-control spending and the debt ceiling – the Limit, Save and Grow Act – by lying about its impact on veterans' benefits.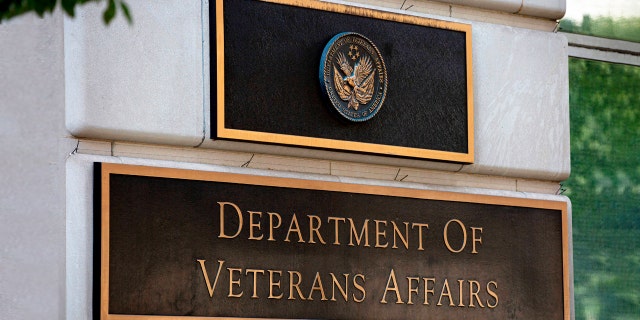 As a veteran, and as a member of Congress who has read and voted on the bill, hear me when I say this: there are zero cuts to the Department of Veterans' Affairs (VA) or to veterans' benefits. What the bill does is cap discretionary spending at the same level the federal government was operating under in December 2022, a level that Biden then praised for providing "world-class healthcare" for veterans.
But that doesn't fit his narrative, so instead, he's going to lie to the American people and use veterans as pawns in his politicking. Unfortunately, that's not out of character for Biden. He's been in elected office longer than I've been alive, and throughout those 52 years, he's only faked respect for those who've worn the uniform when it served him.
Hell, as vice president, he even went so far as to extend an invitation to my wife and myself for Thanksgiving dinner after I was injured in action. It's hard to imagine that I would've made the guest list had I not just lost both of my legs in combat.
CLICK HERE TO GET THE OPINION NEWSLETTER
Compare that Biden with the Vice President Joe Biden who, alongside President Barack Obama, was responsible for the complete failure and subsequent coverup at the VA in 2014 that left roughly 120,000 veterans on a waitlist and resulted in the deaths of at least 40 who were still waiting for care.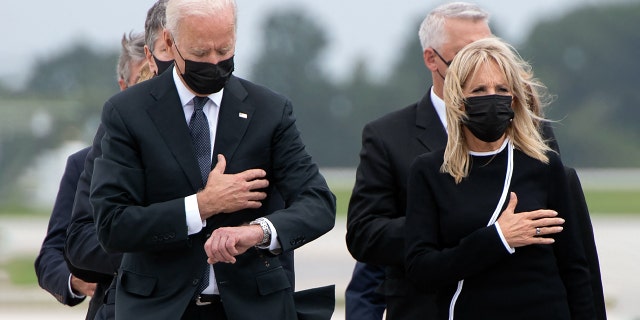 Or U.S. Sen. Joe Biden, who voted against legislation to increase funding for veterans' benefits on at least three different occasions. Or President Joe Biden, who was caught checking his watch as 13 flag-draped coffins were unloaded at Dover Air Force Base following his botched withdrawal from Afghanistan. Actions speak louder than dinner party invitations.
This is not a man who appreciates the sacrifices of our military. This is a man who cares only about his own political career, and who has no trouble lying to veterans when it serves him. Don't believe it.
The Limit, Save and Grow Act is a good piece of legislation that limits runaway spending while preserving vital programs at the VA, Social Security Administration, and Medicare; saves taxpayer dollars by undoing stupid policies like the student loan bailout, and grows the economy by unleashing domestic energy and strengthening the American workforce.
The president should spend less time lying and more time working with Speaker Kevin McCarthy to sign it into law before our country faces its first-ever national debt default. That's what veterans, and all Americans, deserve.
CLICK HERE TO READ MORE FROM REP. BRIAN MAST