NY county 'prepared to go to court' if NYC busses migrants to community: 'We were ambushed'
Orangetown, New York supervisor slams Mayor Eric Adams' push to spread the migrant crisis into neighboring communities
New York City's neighboring communities could soon fall victim to the border crisis, according to a plan put forth by Mayor Eric Adams.
Adams' plan aims to bus migrants to hotels in neighboring suburbs, allegedly in an effort to offset costs associated with housing those sent to The Big Apple from border communities in Texas.
Orangetown, New York Supervisor Teresa Kenny said Monday on "Fox & Friends" that she and other officials in Rockland County were not consulted about the move and told Fox News' Brian Kilmeade it was almost an "ambush."
NYC SENDING MIGRANTS TO UPSTATE COUNTY 'NOT EQUIPPED TO HANDLE' INFLUX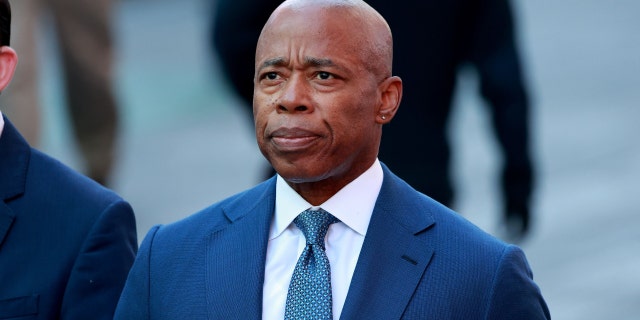 "I got a call from the mayor himself around 11 o'clock on Friday saying that there was this program, and it was very preliminary, like it might be happening," she said.
"We may or may not [at the time] get people at a location that had been identified in Orangetown."
Kenny said pressing the mayor's team yielded no results, and they pledged to get back in touch with her about the program later.
MAYORKAS PLEADS WITH MIGRANTS NOT TO ENTER US ILLEGALLY WHEN TITLE 42: 'YOU ARE BEING DECEIVED'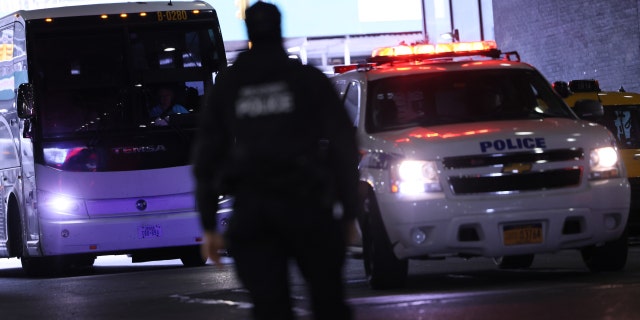 Adams, who announced the initiative on Friday, looked to house over 300 single male migrants seeking asylum by providing them temporary housing in hotels in Orange Lake and Orangeburg.
The proposal comes just days ahead of the anticipated end to COVID-era border policy Title 42, which fuels expectations that greater migrant influxes could wreak havoc on the city itself and create a need to place these migrants elsewhere to offset costs.
"Out concern is public safety," Kenny told Kilmeade. "We don't know if there have been background checks on these people. Anyone who's been around for a long time knows we had a very sad incident where someone was killed by an immigrant… I'm not saying I think all immigrants are criminals – it just takes one, and we're not getting any answers."
NYC MAYOR ERIC ADAMS SLAMS 'IRRESPONSIBILITY' OF WHITE HOUSE ON IMMIGRATION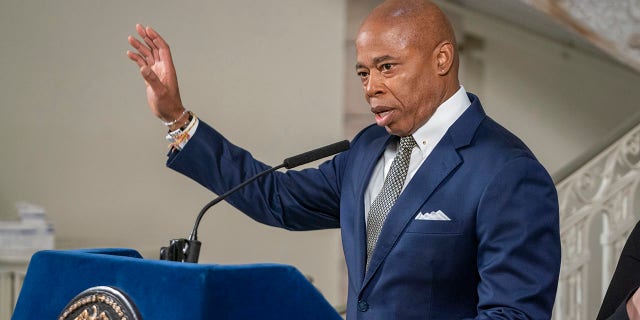 Officials in Orangetown conducted an inspection Sunday of a local hotel and found a stockpile of shirts, COVID-19 testing and medicine. "Hundreds" of beds also showed up later, Kenny said.
"Our town code says a hotel to be used for transient purposes for up to 30 days. They're making this a city shelter in one of our hotels," she continued.
"We have served them with a violation. We are prepared to go to court. I'm sorry, Mr. Mayor, you do not get to trump our local codes. This is a hotel. It's not a city shelter."
Kenny said she has other officials on the case after making complaints, including state and federal representatives.