House Oversight GOP launches probe into FEMA over tax money going to NGOs aiding illegal immigration
Almost every House Oversight Republican signed the letter
Republicans on the House Oversight Committee are launching a probe into the Federal Emergency Management Administration (FEMA) over reports the agency was paying taxpayer money to nongovernmental organizations (NGOs) who are aiding illegal immigration.
Fox News Digital exclusively obtained a letter led by House Oversight Committee chairman James Comer, R-Ky., Reps. Glenn Grothman, R-Wis., and Jake LaTurner, R-Ks., to FEMA Administrator Deanne Criswell regarding reports that NGOs paid taxpayer dollars were helping people illegally immigrate to the U.S.
In the letter, the Republicans wrote they are "conducting oversight" of FEMA's Emergency Food and Shelter Program (EFSP) in the wake of the inspector general's report, noting the agency works closely with NGOs through the program "to provide shelter, food, and other supportive services such as travel to illegal border crossers."
DHS OIG FINDS MILLIONS IN AMERICAN RESCUE PLAN FUNDS MISUSED BY NGOS, GIVEN TO 'GOTAWAY' ILLEGAL IMMIGRANTS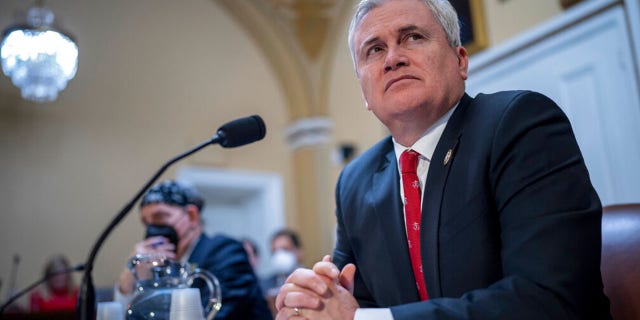 "Based on recent reporting, EFSP funds are possibly being used by certain NGOs to offset expenses incurred abroad in efforts to facilitate and incentivize illegal immigration to the United States," the lawmakers wrote.
"If true, this is a gross misuse of federal taxpayer dollars," the Republicans continued. "Therefore, we request documents and communications related to FEMA's oversight of the EFSP and FEMA's plan to ensure EFSP only reimburses authorized expenses."
Comer, Grothman, LaTurner and their colleagues pointed to recent reporting that outlined "how the American Red Cross is contributing to — not helping ot alleviate — illegal immigration" and that the organization "appoints a member to the National Board governing EFSP."
HOUSE REPUBLICANS CALL FOR DOJ TO INVESTIGATE RED CROSS GUIDES GIVEN TO US-BOUND MIGRANTS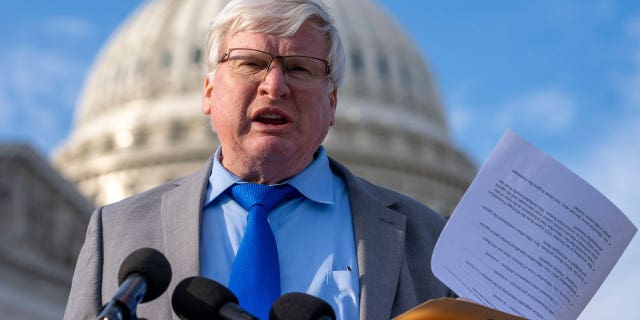 "The report shows that migrants in Central America and Mexico were provided with detailed maps," the lawmakers wrote. "These maps included clearly defined routes to cities along the southwest U.S. border, and guides with helpful tips for the dangerous journey, including how to deal with forest, jungle, or desert terrain, how to avoid injury when jumping on trains traveling north through Mexico to the southwest border, and usage of flotation devices if crossing rivers or bodies of water."
"These maps even included simple legal advice including an admonition to inquire of authorities about the possibilities of seeking asylum," they continued. "These maps and guides were stamped with the logo and name of The American Red Cross along with Red Cross organizations in Mexico, Guatemala, Honduras, El Salvador, Costa Rica, and Panama, and the International Committee of the Red Cross."
The lawmakers wrote that, in addition to "the American Red Cross working to facilitate migrants' journeys to the southwest border, a DHS Office of Inspector General (OIG) report questions FEMA's oversight of EFSP reimbursements in general."
A recent Department of Homeland Security (DHS) report revealed that some of the $110 million from the American Rescue Plan for migrants encountered at the southern border was misspent by nonprofits and, in some cases, was given to illegal immigrants who had evaded Border Patrol.
The Republicans said the American Rescue Plan "funds in this program may only be used to reimburse" NGOs and local recipient organizations (LROs) "for services provided to individuals encountered and released by DHS personnel."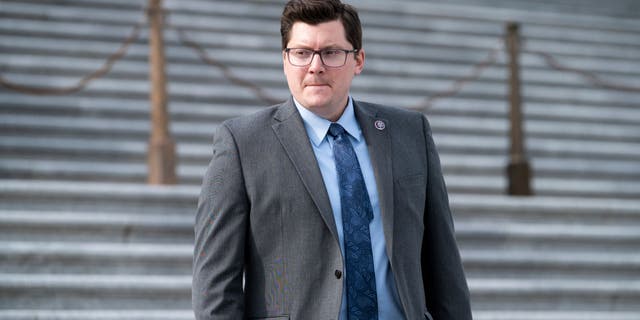 "Yet DHS OIG found that LROs were reimbursed for services to individuals who were never encountered by DHS personnel, indicating ESFP funded organizations provided taxpayer-reimbursed services to 'gotaways,'" the lawmakers wrote.
"Under the Biden Administration, DHS has relied on NGOs as a critical pillar of its efforts to speed up releases of and provide onward travel throughout the country to illegal border crossers," they continued.
"The Consolidated Appropriations Act required U.S. Customs and Border Protection (CBP) to transfer $800 million of its appropriation to FEMA "to support sheltering and related activities provided by non-Federal entities, including facility improvement and construction, in support of relieving overcrowding in short-term holding facilities of [CBP].' FEMA recently announced that it would make $350 million of those funds available to EFSP 'to help local communities around the country better manage the costs of noncitizen arrivals in their communities.'"
The Republicans slammed President Biden and his administration for issuing "a series of executive orders, memoranda, and other policies that eroded deterrence and undermined border security."
They also pointed to a federal judge who "recently compared the Biden Administration's policies 'to posting a flashing Come In, We're Open sign on the southern border'" and warned that these "disastrous policies have led to unprecedented encounters of illegal border crossers at the southwest border and subsequent releases from custody in many cases."
"Taxpayer funded NGOs then facilitate illegal border crossers' release and onward travel throughout the country," the letter reads. "These releases have overwhelmed American communities from Yuma and El Paso to Martha's Vineyard and New York City."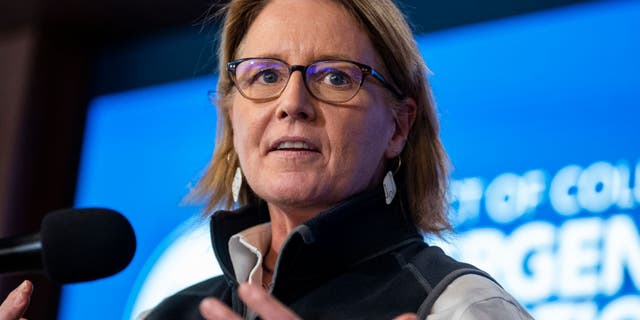 The Republicans requested documents and communications from FEMA regarding the EFSP from the beginning of Biden's term on January 20, 2021 to the present, including all "documents and communications within FEMA, including the EFSP National Board, regarding National Board member organizations' activities to aid individuals abroad who are inadmissible to the U.S. and intend to illegally cross the U.S.-Mexico border or present themselves for inspection at a port of entry."
Joining Comer, Grothman, and LaTurner on the letter are the majority of the House Oversight Committee Republicans, including Reps. Pete Sessions of Texas, Nancy Mace of South Carolina, Lisa McClain of Michigan, and Lauren Boebert of Colorado.
FEMA press secretary Jeremy M. Edwards told Fox News Digital, "FEMA responds to Congressional correspondence directly via official channels, and will continue to respond appropriately to Congressional oversight."
The Daily Caller reported last month on the packets, which the outlet said showed resources, including maps, clinics and shelters in Mexico and Central America. The packets included maps with defined lines leading to U.S. border cities and a "self-care" guide that includes tips on how to safely jump on cargo trains and obtain contraceptives
"Traveling seated (on trains) is the most recommended. Be careful on your trip, there are branches, electric cables, tunnels that can hit you. Accommodate yourself where you have supporting points,"
the documents said
, according to the outlet.
Last month, GOP Reps. Tom Tiffany of Wisconsin and Lance Gooden of Texas called for the Department of Justice (DOJ) to investigate reports that the Red Cross is providing packets, including maps and other resources, to migrants looking to cross into the U.S. via the southern border.