High school senior who went viral for 'record' $10M in scholarship offers makes final college decision
After making headlines, Dennis 'Maliq' Barnes of New Orleans announces top college pick from 180-plus acceptances
Sixteen-year-old high school senior Dennis "Maliq" Barnes — who has earned scholarship offers from more than 150 schools — announced his college decision at a news conference Friday.
"Today, I am pleased to announce my final college decision for the fall of 2023," Barnes said this morning at his high school campus, located in New Orleans.
"It is an honor and privilege to be accepted to the Ivy League Cornell University's College of Engineering in Ithaca, New York," he added.
LOUISIANA HIGH SCHOOL SENIOR WHO RECEIVED 125 COLLEGE OFFERS, $9M IN SCHOLARSHIPS, THANKS GOD FOR HIS SUCCESS
Pulling on a red and white Cornell sweatshirt, Barnes received cheers and applause from his parents, school officials and attendees of the press conference.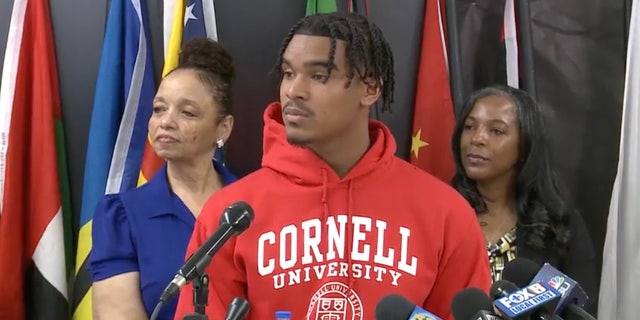 "I express great gratitude for the support system both in high school, at home and professors at the collegiate level," Barnes said. "I have committed to Cornell University and intend to pursue computer science to later move on to practice software development."
Barnes has reportedly set a record for total dollars in scholarship awards, which have reached more than $10.1 million from over 150 out of the 188 American colleges and universities that he's been accepted to at the time of this writing.
GEORGIA MILITARY COLLEGE HONORS GOLD STAR STUDENTS, COMMITS TO 36 FULL-TUITION SCHOLARSHIPS
"This whole experience that I'm having right now has given me a sense of gratitude for everything that I do," Barnes told Fox News Digital.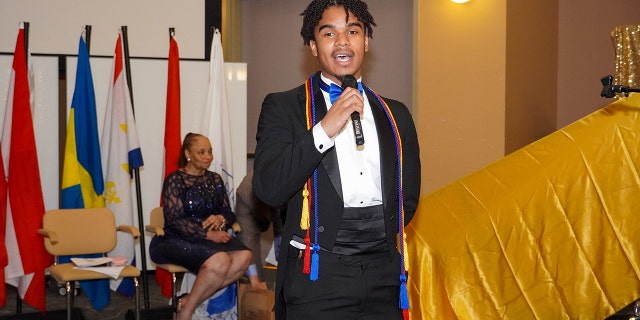 "I give all the glory to God because he played a huge role in everything that I'm doing today and all of my success. I thank him for allowing me to get through, even when I didn't want to. Days may be hard. I may be tired. I may be having a bad week, but he always lifted me up to be able to move forward," Barnes said.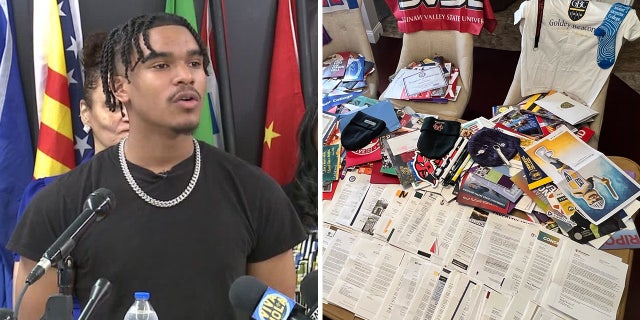 Barnes had college acceptances and scholarships from all over the country — from Louisiana Tech and Kansas State to the University of Arkansas and the University of Iowa, to name a few.
He said he started the college application process last August.
TEENS AWARDED $10K IN COLLEGE SCHOLARSHIPS FOR MAKING DUCT TAPE PROM OUTFITS
"Breaking a record wasn't necessarily a goal or something I set out to do," Barnes said. "I am just a college-bound student, seeking somewhere where I'm comfortable, that has a great program in my major and that's going to compensate me financially."
Fox News Digital reached out to Guinness Book of World Records about Barnes' scholarship record.
"The last recorded record for monetary scholarship awards was a high school senior in Lafayette, Louisiana, who received $9.4 million in 2019," International High School of New Orleans (IHSNO), where Barnes attends, wrote in a statement.
Denise James, Barnes' college counselor, told Fox News Digital that Barnes is "a goal setter."
"He's an individual who is very conscientious about timelines as it relates to his career pathway," she said. "He's very organized."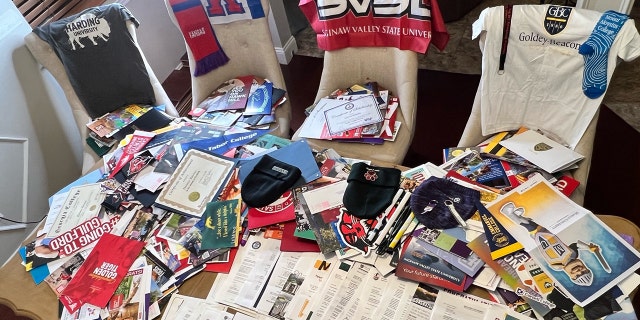 HIGH SCHOOL GRADUATE'S REACTION TO HIS COLLEGE ACCEPTANCE LETTER GOES VIRAL: 'FOUGHT HARD FOR THAT'
Maintaining a 4.0 GPA, Barnes was able to test out of two grades, promoting him to the classification of senior at the young age of 16.
He is president of the National Honor Society and is fluent in Spanish, receiving an official qualification known as "Diplomas en Español" granted by the Institute Cervantes on behalf of Spain's Ministry of Education, Culture and Sports.
Barnes also ran track and played basketball throughout high school.
Barnes plans to pursue a dual undergraduate degree in computer science and criminal justice.
He has been dually enrolled in Southern University of New Orleans for the past two years pursuing college credits while completing his high school diploma at IHSNO.
CLICK HERE TO SIGN UP FOR OUR LIFESTYLE NEWSLETTER
Barnes has already racked up 27 college credits.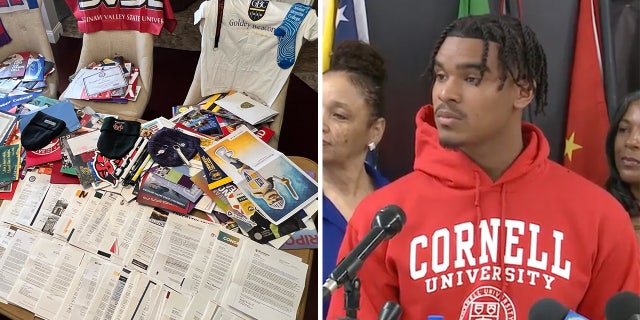 Barnes said he wants other young people, no matter their story or struggle, to remain focused on education.
"Make a goal and stick to it," Barnes said.
"Make education a priority over everything else," he continued. "It's very easy to be influenced by other people or peer pressure or even just wanting to have fun all the time. But if you keep it as a priority, then you will definitely be successful whenever you put that first and put God first. Keep God in the midst of everything you're doing, and I can say that you'll see results in some way."
Barnes' high school graduation ceremony is scheduled for May 24 at Frederick J. Sigur Civic Center in St. Bernard Parish in Chalmette.