Hawaii tourists rescued after following GPS directions into boat harbor
Hawaiian sailboat crew steps in when vehicle drives into boat harbor
A pair of tourists sank their car Saturday after following their GPS into a Hawaiian boat harbor.
The driver and her passenger, riding in a silver Dodge Caravan, were reportedly following their onboard navigation as it led them into Kailua-Kona's Honokohau Small Boat Harbor.
HAWAII POLICE FATALLY SHOOT MAN WIELDING A WEAPON ON SMALL ISLAND OF MOLOKAI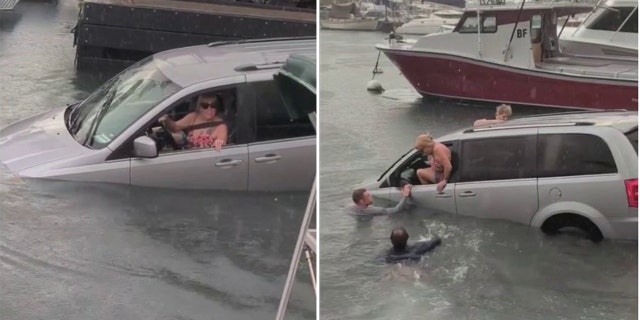 "I think they just must've taken their eyes off the road for a second, and I think everyone is a bit shocked because we saw this car go straight into the harbor," said Christie Hutchinson, a witness, told Hawaii News Now.
Video shows the vehicle beginning to sink into the Hawaiian waters as the driver and her passenger are still buckled into their seats.
SUSPECT IN HAWAII COCKFIGHT SHOOTING THAT LEFT 2 DEAD PLEADS NOT GUILTY
Hutchinson continued, "And it took us a second to figure out what was going on because they didn't seem panicked or have any sense of urgency to get out of the car."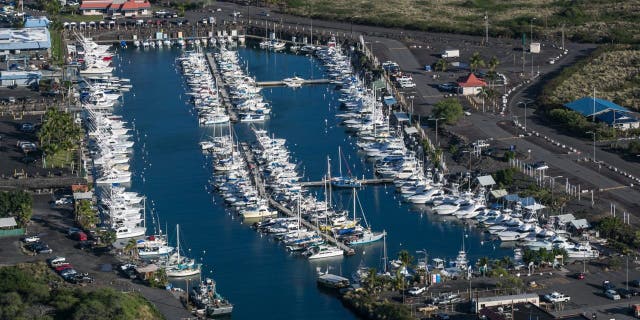 Footage captures locals calling out to the seemingly oblivious couple as their vehicle's front end submerges further and further into the sea.
Eventually, bystanders managed to swim over to the pair of motorists and help them escape the SUV before it was completely submerged
No one was hurt in the incident and the car was later towed out of the harbor.