Former Alabama deputy pleads guilty to sexually assaulting woman during traffic stop
Joshua Davidson, 32, pleaded guilty to forcing a woman to perform oral sex on him after taking her into custody during a traffic stop in Selma
A former deputy sheriff in Alabama pleaded guilty Wednesday to sexually assaulting a woman during a traffic stop in 2020.
The Department of Justice said 32-year-old Joshua Davidson, who was working as a deputy sheriff with the Dallas County Sheriff's Office at the time, pulled the woman over in Selma on Jan. 30, 2020, before taking her into custody and assaulting her.
Superseding information and plea documents revealed Davidson drove the woman "down a dark road to a desolate location" where he forced her to give him oral sex.
The woman reported the assault to Selma police immediately after and told authorities she feared he would shoot her if she didn't cooperate.
CALIFORNIA DEPUTY ARRESTED AFTER ALLEGATIONS OF SEXUAL ASSAULT AGAINST FEMALE INMATES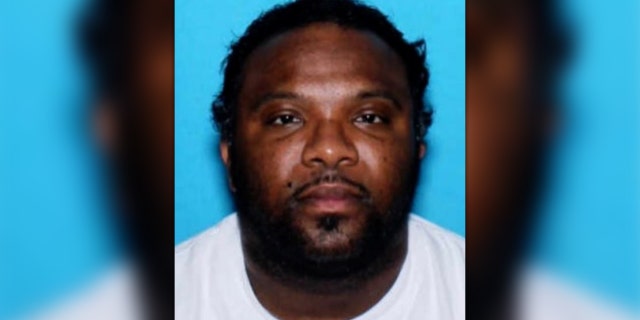 "Law enforcement officials who sexually assault women and those in their custody will and must be held accountable," Assistant Attorney General Kristen Clarke of the DOJ's Civil Rights Division wrote in a statement.
Clarke added that the DOJ will vigorously prosecute those who prey on vulnerable victims.
U.S. Attorney Sean P. Costello for the Southern District of Alabama echoed Clarke's statements, adding that community members do not deserve to have their rights violated by someone who is sworn to protect them.
"Working with our federal, state and local partners, we will continue to bring to justice law enforcement officers who become criminals themselves," Costello said.
OFF-DUTY SAN DIEGO SHERIFF'S DEPUTY ARRESTED FOR DUI AFTER BREACHING SECURITY GATE AT NAVAL BASE CORONADO
Davidson was reportedly suspended from his position with the Dallas County Sheriff's Office after the sheriff confronted him about the accusations and found inconsistencies within his story, according to earlier coverage from Alabama News Network. Warrants for his arrest were issued in June 2020.
He was arrested at an apartment building in Hampton, New Hampshire, a few weeks later by U.S. Marshals and the New Hampshire Joint Fugitive Task Force. Davidson is reportedly from the state.
The case was investigated by the FBI field office in Mobile.
"All law enforcement personnel who take an oath to protect and serve the American people must be held to a higher standard," said Special Agent in Charge Paul Brown of the FBI Mobile Field Office. "FBI Mobile remains committed to holding those who do not meet this standard accountable for their actions, especially those who wear the badge."
Davidson will be sentenced on Aug. 25. The DOJ said he faces a maximum sentence of life in prison.