Ford 'bullet train' electric SUV coming in 2025
Expedition-sized electric will be sleek
Ford's electric truck plans are speeding ahead.
Along with an all-new electric pickup Ford CEO Jim Farley called a "Millennium Falcon with a back porch," the automaker is working on a similarly speedy-sounding SUV.
Ford's new chief officer of EVs and digital systems, Doug Field, who is a veteran of both Tesla and Apple, revealed several details about the brand's upcoming electric three-row utility vehicle.
The model will be sized like the Expedition, but won't replace it, as the two will be sold alongside each other and aimed at different customers.
REVIEW: THE 2022 FORD EXPEDITION TIMBERLINE IS READY FOR THE WOODS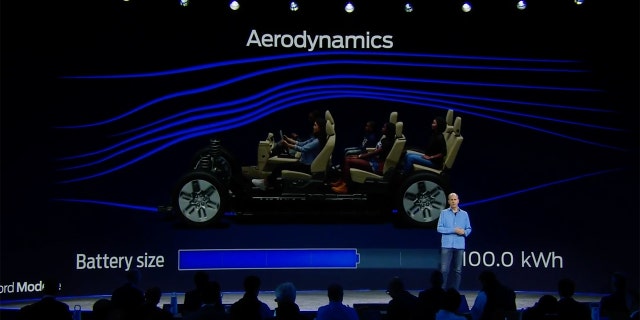 "We could've converted an Expedition into an EV, but it wouldn't have made for a very good EV and it wouldn't have made for a very good Expedition," Field said.
Field said the gas-powered Expedition will continue to target customers who need to carry a lot of people while towing things over long distances, and that it would require a battery that's too big, heavy and expensive to provide an efficient and affordable solution.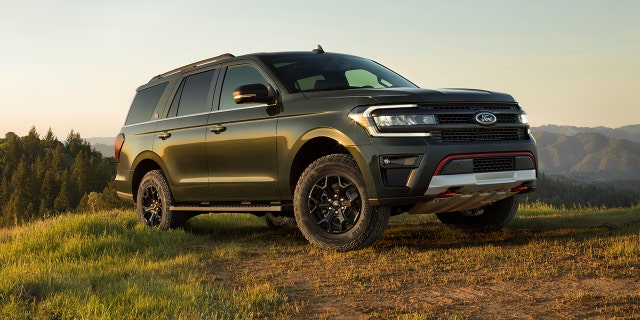 "It's beautiful and like anything in the segment so far," Field said. "It'll be a longer, sleeker, quieter vehicle with amazing size and features of an interior space." Farley and Field both described it as a "personal bullet train."
According to Field, it will have a range of 350 miles of combined driving per charge and be able to cover 300 miles on the highway at 70 mph using a 100 kilowatt-hour battery pack, which is only slightly larger than the one in the much smaller Ford Mustang Mach-E.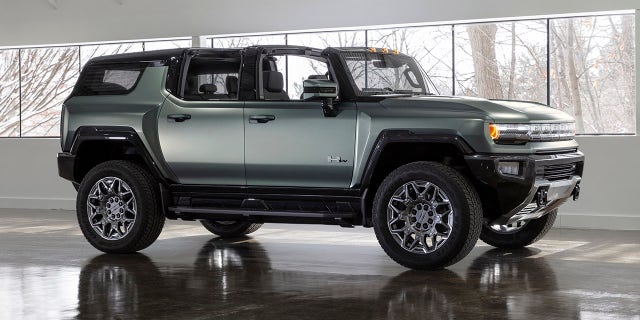 That compares to the high-riding, off-road GMC Hummer EV SUV's 314 miles of estimated range provided by a 200 kilowatt-hour pack.
CLICK HERE TO SIGN UP FOR THE FOX NEWS AUTOS NEWSLETTER
The Ford will also be able to be recharged with 150 miles of electricity in 10 minutes at a fast charging station.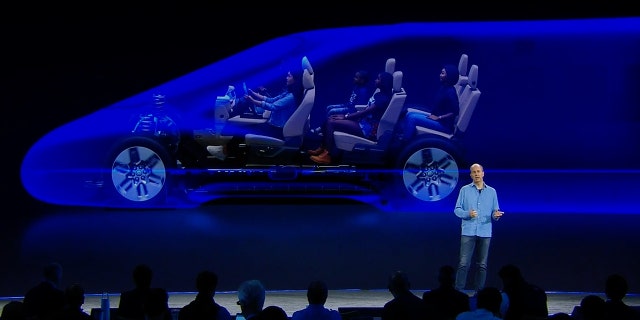 Exterior images were not released, but a cutaway of an interior depicted three roomy rows of seats.
Field didn't say when the rest of the vehicle would be revealed, but that it would be on sale alongside Ford's next generation full-size electric pickup in 2025.