Florida paramedics fired after mistakenly declaring man dead
Florida man Thomas Maxwell spent a week in a ICU before he was able to return home
Two paramedics with the Clearwater Fire & Rescue Department in Florida have been fired months after they wrongfully declared a man who went into cardiac arrest dead in February, Chief Scott Ehlers announced Friday.
Jacob Rivero and Sebastian Pickens were initially placed on administrative leave following the Feb. 15 incident after they told Thomas Maxwell's family he was dead while he was lying on the floor of his home, canceling further medical assistance.
"They failed their oath of office and they failed their patient, his family and the citizens of Clearwater," Ehlers said in a press conference Friday.
The paramedics told Maxwell's daughter Phebe Maxwell that he was dead after they arrived and checked his pulse.
IOWA WOMAN MISTAKENLY PRONOUNCED DEAD 'GASPED FOR AIR' IN FUNERAL HOME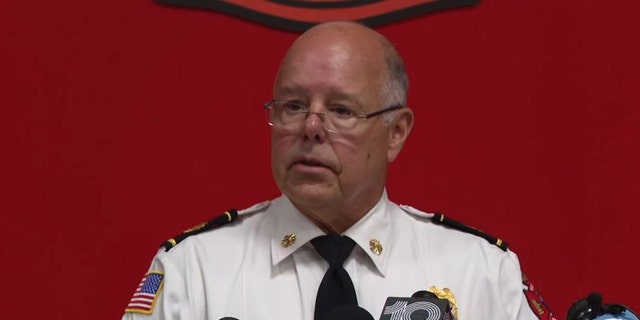 She told FOX 13 in February that she argued with the paramedics that he was still breathing. "I said no he's not, he's not dead. He's making noises."
But they claimed the noises he was making were just "gases" leaving the body. "I said not it's not," she added, saying she was screaming.
Finally, a deputy at the scene noticed Maxwell was breathing after the medics had left and called for another medical crew to return.
NEW YORK WOMAN PRONOUNCED DEAD, STARTS BREATHING HOURS LATER
"If that deputy wouldn't have heard that breath my dad very well could have woken up in the morgue," Phebe stressed.
Maxwell spent a week in the ICU before he was able to return home.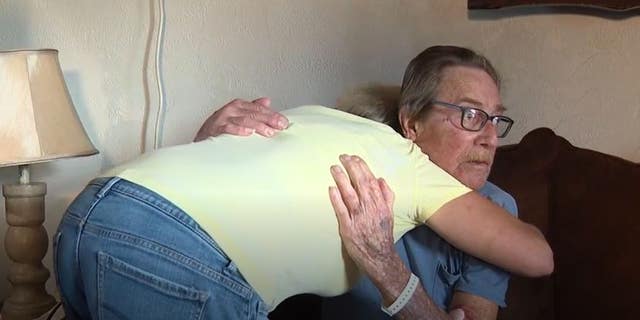 "I thought they were supposed to do everything they can to bring you back – not just 'Oh well we'll throw a sheet on him," Maxwell told FOX 13. "What would they do if it was their mother or something?"
"I want to apologize to the family," Ehlers said Friday. "I've been doing this for 45 years. The job of a firefighter is to help people. They didn't do that."
He added that the "performance of these fire medics does not reflect the values and commitment the men and women of Clearwater Fire Rescue exemplify on a daily basis."
"They failed their oath of office and they failed their patient, his family and the citizens of Clearwater," he said.
Phebe said she's worried about her father's quality of life now "because that EMT lowered his quality of life."