Family of Chinatown woman stabbed to death by homeless career criminal sues New York City, NYPD officers
The family of Christian Yuna Lee files lawsuit against City of New York, 10 NYPD officers over her February 2022 Chinatown murder
The family of a Chinatown woman brutally stabbed to death is now suing New York City and the NYPD officers who responded to initial 911 calls from neighbors.
The estate of Christian Yuna Lee filed a lawsuit against the city of New York and 10 members of the New York City Police Department in Manhattan Criminal Court earlier this month. Lee was allegedly killed by a homeless man with a lengthy rap sheet, who was caught on video slipping into her building and tailing her up to her apartment last year
Lee, a 35-year-old Korean American creative producer, was found stabbed more than 40 times in the bathtub of her apartment on Chrystie Street in Manhattan on Feb. 13, 2022.
Police say they arrested a homeless man, Assamad Nash, 25, who was found hiding under Lee's mattress. Nash has since pleaded not guilty to murder, burglary, and sexually motivated burglary charges in connection to the Lee's death. The lawsuit notes that Lee's apartment was across the street from Sara D. Roosevelt Park, which had long attracted crime, drug users, and the homeless.
NYC LANDLORD RIPS MANHATTAN DA BRAGG AFTER HOMELESS CAREER CRIMINAL ARRESTED IN CHINATOWN APARTMENT STABBING
Months before Lee's death, Sala Miah, a 51-year-old Bangladeshi GrubHub delivery worker, was slashed in the face, stabbed to death, and robbed of his bicycle at the same park. Joseph Sandoval was arrested that same month for Miah's murder.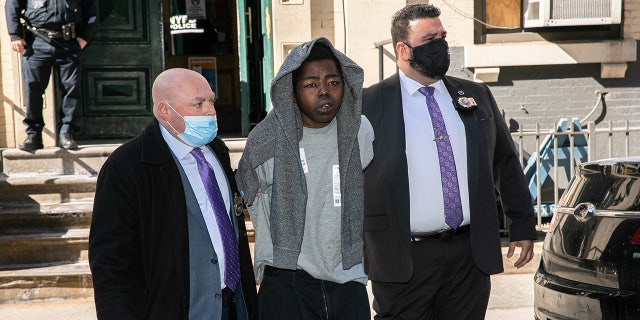 The city of New York "was aware of and failed to control significant public safety conditions in Sara D. Roosevelt Park prior to and on the night of February 13, 2022, including but not limited to violent crime such as the October 16, 2021, stabbing death of Sala Miah, a delivery worker, just outside Sara D. Roosevelt Park at Chrystie Street and Hester Street, two blocks from Ms. Lee's apartment, and inadequate fencing and nighttime lighting," says the filing obtained by Fox News Digital.
"The dangerous conditions in Sara D. Roosevelt Park, a public park owned, maintained and operated by Defendant CITY OF NEW YORK, were known to Defendant CITY OF NEW YORK and contributed to the harm and suffering of Plaintiff and the interference with Plaintiff's private interests," the lawsuit says. "By failing to control dangerous conditions in Sara D. Roosevelt Park, Defendant intentionally, recklessly, and negligently created a nuisance which substantially and unreasonably interfered with Plaintiff's rights and private interests."
On the night she was killed, Lee traveled home in a taxi and entered her apartment building at approximately 4:20 a.m. Nash snuck into the building behind her, police said.
DISTURBING FOOTAGE SHOWS SUSPECT TAIL CHRISTINA YUNA LEE INTO HER CHINATOWN BUILDING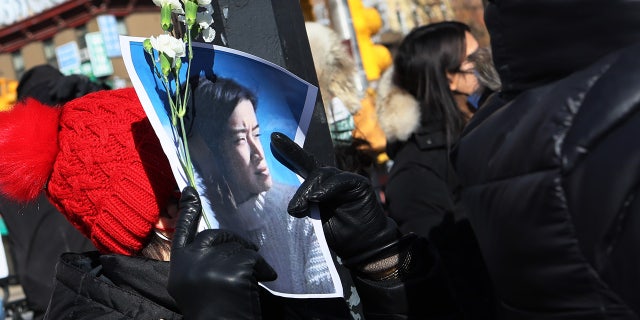 The lawsuit says Lee struggled with her attacker and screamed for help for at least five minutes, during which time her neighbors called 911 and reported the ongoing attack.
Two NYPD officers were about three blocks away from the apartment at the time, responded to the 911 and heard Lee screaming for help. Yet, the lawsuit says, those two officers "failed to gain entry to Ms. Lee's apartment or render any police assistance or medical aid to Ms. Lee at that time."
The filing claims that Lee's screaming abruptly stopped and the officers are believed to have spoken with Nash through the closed door of Lee's apartment.
"Despite the proximity of the NYPD's 5th Precinct to Ms. Lee's apartment," the filing asserts, another seven officers failed to arrive at the apartment until approximately 5:30 a.m. – more than hour after neighbors called 911 and the first two officers heard Lee screaming to them for help.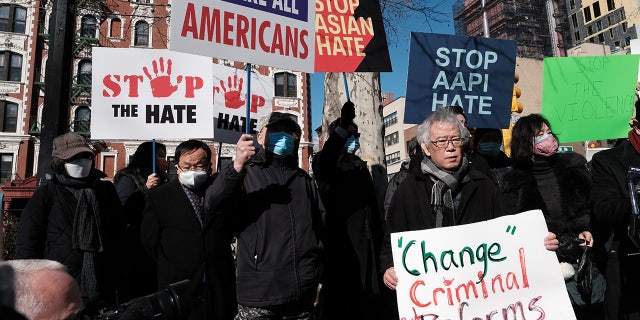 "At approximately 5:40 A.M., one hour and twenty minutes after Ms. Lee was first attacked, members of the NYPD Emergency Services Unit forced entry into Ms. Lee's apartment," the lawsuit says. NYPD office found Lee inside the apartment, "where she had been fatally stabbed more than forty times in the neck and torso."
She was pronounced dead at her home at approximately 5:55 a.m. At the time, Nash had four pending cases from prior arrest in New York City for subway crime.
Lee's aunt, Boksun Lee, is suing as the administrator of her niece's estate. Lee is also survived by her parents, Jung Lee and Sungkon Lee, who are the legal distributees of her estate.