COVID-19 school closures leave lasting impact on kids
SAT scores play different role now for many colleges and universities
WASHINGTON – COVID-19's lasting impact on education can be seen in students from high school to grade school. Learning loss, social and emotional development and college acceptance standards have all changed since the early days of 2020.

Just this past weekend, students across the country sat for the SAT exams, but during the COVID-19 pandemic, many schools that went test-optional decided to keep it. Some experts said this has created inequity in the admissions process.

"You'll see that like 87% of the freshman class submitted test scores," said Colleen Paparella, the president of D.C. College Counseling. "What that means is probably not that 87% of the applicants just happened to have them. It means that the school is not taking many kids that don't have test scores."

For students seeing their SAT score as the main piece of their application, it has become tougher to stand out.

"You look at some of these schools and what their new test ranges are, and it's just not in line with reality," said Paparella, "because it's not reality. It's not the reality of the situation in terms of who is applying. It's this very select group."

During the pandemic, about 1,600 colleges and universities went test-optional when students were unable to sit for the exams. All SATs were canceled in the spring of 2020, and some resumed in August of that year. Many testing centers, however, operated at reduced capacity and in select states making it harder for students to register for an exam.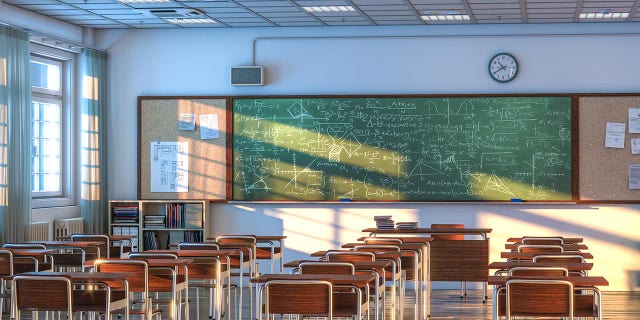 Schools like William & Mary in Virginia went test-optional during the pandemic and recently announced they decided to keep that policy.

"As we found through our test-optional pilot program over the last few years, we continue to enroll highly qualified students – with or without a standardized test score – capable of succeeding academically and in contributing to the William & Mary community," said Associate Vice President for Enrollment and Dean of Admission Tim Wolfe in a statement to Fox News. "We've also seen – both here and nationally – that this flexibility increases our ability to recruit talented students who may not otherwise envision themselves at the university, including those who may be the first in their family to attend college."

Harry Feder, the executive director of Fair Test, said test-optional policies have benefited students.

"I think that COVID expedited the trend," Feder said. "I would hope that the test-optional movement is part of a larger realization in our education system that these kind of standardized tests... are a poor substitute and a very poor incentive structure for how we should view education as a whole."

His group has long held that standardized tests are not a good snapshot to assess a student's ability to succeed in college.

"These are not really good proxies for what we want in our workforce, in our citizens," said Feder.

Some schools, however, have decided to require SATs once again. One of them is MIT.

In a blog post on its admissions page, the school named equity as part of the reason it wanted to reinstate the test requirement.
SCHOOLS ACROSS U.S. CONSIDER PUSHING BACK STARTING TIMES TO COMBAT GROWING MENTAL HEALTH ISSUE AMONG STUDENTS

"Our research shows standardized tests help us better assess the academic preparedness of all applicants, and also help us identify socioeconomically disadvantaged students who lack access to advanced coursework or other enrichment opportunities that would otherwise demonstrate their readiness for MIT," according to the post. "We believe a requirement is more equitable and transparent than a test-optional polic
Scores in 2022 dropped to the lowest level since the test scoring was reformatted in 2016, according to data analysis from BestColleges. The SAT average was 1050 in 2022, down from 1060 in 2021 and down from 1068 -- the all-time high -- in 2018.

However, it is not just older students struggling with the new standards in post-COVID learning.

Younger students, many of whom did not go to school normally for years, continue to struggle with social and emotional development.

In Alexandria, Virginia, public schools added a lesson at the start of the day called SEAL, which stands for Social Emotional Academic Learning. Fox News observed a SEAL lesson in a third-grade classroom where the teacher said even today, her students said they have felt alienated and isolated.
FIGHTING 'WOKENESS' IN SCHOOLS A TOP PRIORITY FOR GOP HEADING INTO 2024

"When kids don't have that structure, when they don't know what's coming next, it creates a lot of anxiety," said Lauren Cummings, who teaches third grade at William Ramsay Elementary School. "And I think anxiety was an emotion that was really difficult for them to explain. So it came out a lot as like hopeless, isolated, because those were more tangible."

Cummings looped with her class -- meaning she taught them as second-graders last year and third-graders this year -- and said when students first came back emotional learning was a primary concern.

"We definitely saw a lot of social and emotional needs that were atypical for grade levels," she said.

When it comes to academic learning, students are still playing catchup.

William Ramsay Principal Michael Routhouska said students who started their academic careers in virtual learning had more catching up to do compared to students who had been in the classroom prior to the pandemic.

"Those that had a foundation and reading that maybe slowed their growth slowed down during the pandemic – we've been able to catch them up," he said.

However, success in catching up depends on the subject. For reading and math, Routhouska said the school did well keeping students largely on track. Other areas, however, were more of a challenge virtually.
BIDEN ENDORSED BY NATION'S LARGEST TEACHERS' UNIONS, WHICH BACKED COVID SCHOOL CLOSURES

"Reading and math, you know, we all stayed pedal to the metal on to that during COVID," he said. "I would say, other skills, like social studies and science and writing, those things really are ramping up now the way they didn't get attention during COVID."

Cummings said the challenge for teachers during COVID was staying connected to the students.

"We get our joy from the kids. From seeing the kids and interacting with the kids. That's why we got into this profession," she said.

COVID-related school closures came under fire at a hearing on Capitol Hill last month, when teachers' unions – who have received much of the public blame for extended school closures – defended their position.
FAUCI, WEINGARTEN TRY TO REWRITE HISTORY ON DISASTROUS COVID-19 LOCKDOWNS: 'SHOW ME A SCHOOL THAT I SHUT DOWN'
American Federation of Teachers President Randi Weingarten said before the House Select Committee on the Coronavirus Pandemic that her group put the needs of students first.

"We know that kids learn best in person, so opening schools safely—even as the pandemic surged—guided the AFT's every action," she said.

Republicans, however, pushed back, saying that it was unions that pressured the federal government to keep schools closed.


"The Biden White House and the CDC should have completely disregarded any suggestions from your politically motivated and corrupt organization in mind," said Rep. Ronny Jackson, R-Texas, during the hearing.

The subcommittee is investigating the school closures and the union's role in prolonged closures.