Alex Murdaugh blames dogs for Gloria Satterfield's death: audio recording
Murdaugh, 54, is serving two life terms for South Carolina murders of wife, son
Alex Murdaugh blamed his family's dogs for Gloria Satterfield's death in a recorded interview five years before he retracted the claim in a federal lawsuit, a recording released Monday revealed.
During a press conference on Monday, lawyers Ronnie Richter and Eric Bland, who are representing the Satterfield estate, criticized Murdaugh for what they described as a "misinformation campaign."
They released an internal report and a recorded interview that directly contradicted the convicted murderer's most recent version of events surrounding the death of the housekeeper.
She tumbled down the brick steps of the family's former residence in
South Carolina
on Feb. 2, 2018, and died three weeks later.
The attorneys' scathing criticisms of Murdaugh came in response to the felon claiming for the first time in a federal civil lawsuit last week that he lied when he told his insurance companies that the family's four dogs caused the 67-year-old housekeeper's trip and fall.
ALEX MURDAUGH CLAIMS HE LIED ABOUT DOGS CAUSING HOUSEKEEPER GLORIA SATTERFIELD'S FATAL TRIP AND FALL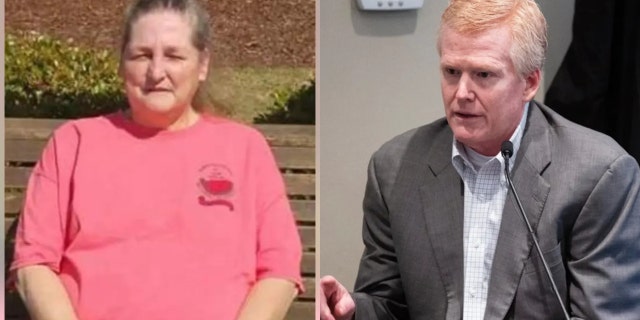 "No dogs were involved in the fall of Gloria Satterfield," Murdaugh's lawyers wrote in his reply to Nautilus Insurance Company's fraud lawsuit against him. "After Ms. Satterfield's death, defendant invented Ms. Satterfield's purported statement that dogs caused her fall to force his insurers to make a settlement payment."
ALEX MURDAUGH SAYS PRISON CONDITIONS MAKE IT HARD TO DEFEND AGAINST SATTERFIELD LAWSUIT
The document in question was a response to a fraud lawsuit filed by Nautilus Insurance Company against Murdaugh and his alleged accomplices. The lawsuit accuses him of persuading the Satterfield sons to sue him, then pocketing the $4.3 payouts without giving them a penny.
Nautilus paid out $3.8 million – the bulk of the settlement – and is seeking to claw back that amount from Murdaug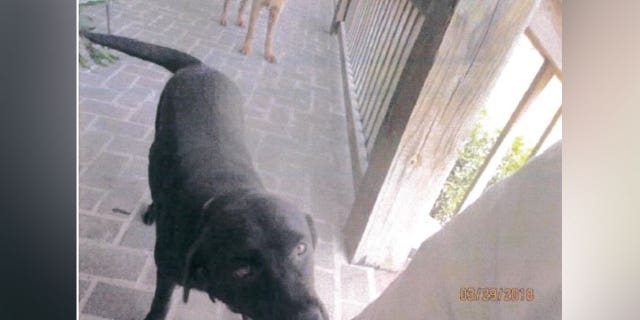 In the document, Murdaugh also encouraged the insurance company to pursue the Satterfield sons for the stolen money.
The lawyers for the Satterfield estate obtained a total of $7.5 million in judgments for the theft by Murdaugh – none of which was paid by Nautilus.
In the 13-minute recording from 2018, Murdaugh told the investigator that he rushed home and found Satterfield sitting up with a lot of blood around her and on the side of her face.
HEAR AUDIO RECORDING OF ALEX MURDAUGH BLAMING HIS DOGS FOR GLORIA SATTERFIELD'S DEATH
"She indicated the dogs caused her to fall," he said. "What I'm assuming happened is when Gloria pulled up, the dogs were rushing her for affection."
At the time, the Murdaughs had Bubba, a yellow Lab, Bourbon, a chocolate Lab; Blue, a Labradoodle; and Sassy, a German shorthaired pointer.
MURDAUGH FALLOUT: HOUSEKEEPER GLORIA SATTERFIELD'S SONS 'WANT JUSTICE' IN LAWYER'S ALLEGED FINANCIAL CRIMES
Bourbon, who was 1 at the time, had just returned from obedience school.
"The problem is, and why we sent Bourbon to obedience school, as I told you earlier, she's so hyper. All the dogs get stirred up and compete to get petted and to get attention," he said.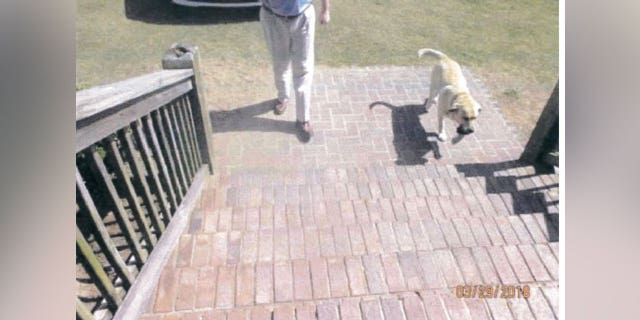 If the dogs hadn't caused the slip and fall, Murdaugh's insurance wouldn't have been on the hook for Satterfield's death, Bland said at the press conference.
"While not parties to the lawsuit," Richter said, "the continued attacks on the Satterfields cannot and will not be ignored."
He added that Murdaugh is a "well-documented liar."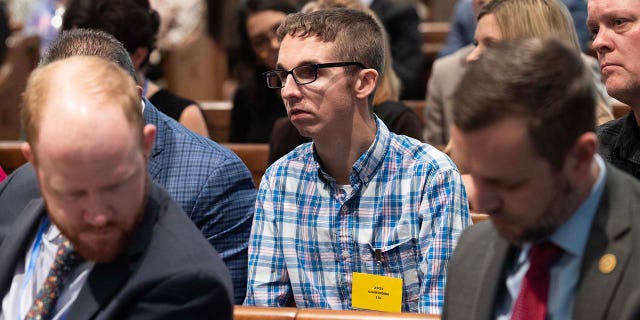 Murdaugh was sentenced in March to two life terms for fatally shooting his 22-year-old son, Paul, and his wife, Maggie, 52, in June 2021.
His legal woes are far from over. He's facing more than 100 counts of financial crimes for stealing nearly $9 million over more than a decade from his former law firm, vulnerable clients and the IRS.