White Sox star Tim Anderson explodes after umpire ejects him following odd strikeout
Anderson called time at the plate, the umpire didn't give it to him and the pitcher threw strike three
Chicago White Sox star shortstop Tim Anderson was sent to the showers early after a home plate umpire ejected him following one of the weirdest strikeouts you'll see in MLB.
During his second at-bat of the game, Anderson believed San Francisco Giants starter Logan Webb was taking too long on the mound and wanted to use the lone timeout he's allowed at the plate.
But home plate umpire D.J. Reyburn didn't grant Anderson time
CLICK HERE FOR MORE SPORTS COVERAGE ON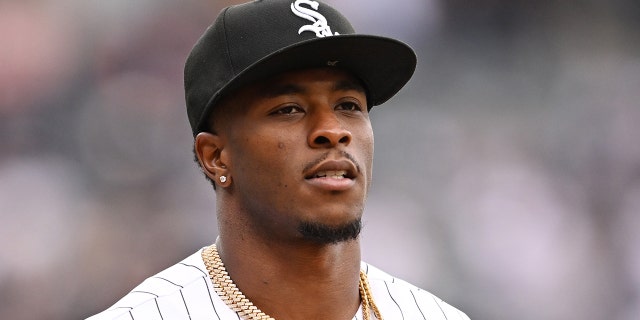 Anderson was already walking out of the batter's box, and Webb never broke stride in his windup throwing a change-up right down the heart of the plate on the 1-2 pitch. Strike three.
Reyburn rung Anderson up, which started a fiasco that delayed the game. Anderson was already gesturing toward Reyburn, pointing at his eyes, suggesting Reyburn should have been watching him step out of the box.
PADRES' MANNY MACHADO EJECTED FOR ARGUING PITCH TIMER VIOLATOIN THAT RESULTED IN STRIKEOUT
As Luis Robert Jr. was walking up to the plate for the next at-bat, Anderson was still chirping at Reyburn.
As Reyburn threw out Anderson, cameras appeared to catch Anderson pointing at Webb instead. Perhaps Anderson didn't like how Webb immediately started his quick windup when Anderson lifted his head to look at him or that he finished is the pitch despite Anderson stepping out of the batter's box.
Either way, Reyburn decided to toss Anderson, and Anderson got his money's worth.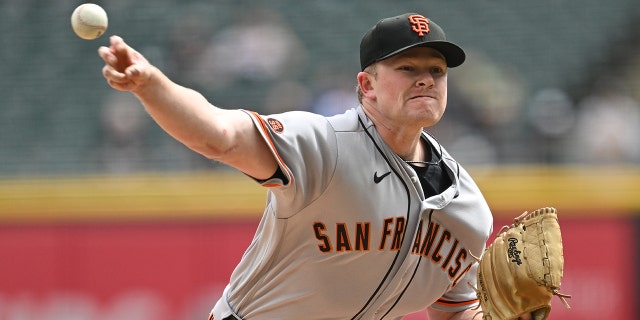 As new manager Pedro Grifol spoke with Reyburn, Anderson could be heard yelling in the dugout, and it seemed to be directed as Webb.
The pitch clock has already caused some controversy as hitters and pitchers get used to it in its first season. Pitchers have 15 seconds to deliver a pitch, 20 seconds with runners on base. Hitters must also be "alert to the pitcher" with eight seconds left on the clock.
WHITE SOX CLOSER LIAM HENDRIKS RINGS VICTORY BELL AFTER FINISHING CHEMOTHERAPY
While pace of play has quickened, some hitters and pitchers are having trouble adjusting.
San Diego Padres third baseman Manny Machado was ejected Tuesday after arguing with an umpire following a pitch clock violation that struck him out.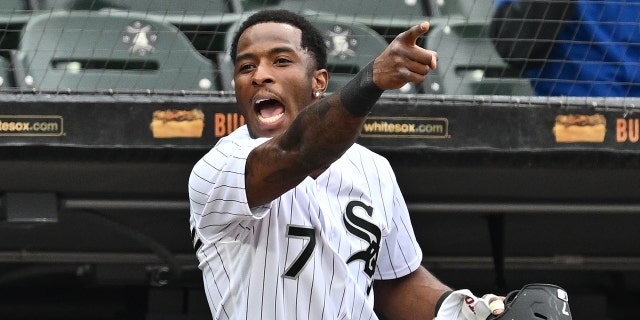 Anderson's early exit didn't end up costing the White Sox, who defeated the Giants, 7-3, thanks in part to the team hitting 7-for-12 with runners in scoring position. Gavin Sheets had three RBI, while Andrew Vaughn, Yoan Moncada, Robert and Anderson's replacement, Hanser Alberto, each added an RBI.