Train carrying hazardous materials derails in rural Maine, residents warned to 'stay clear'
The derailment occurred north of Rockwood, Maine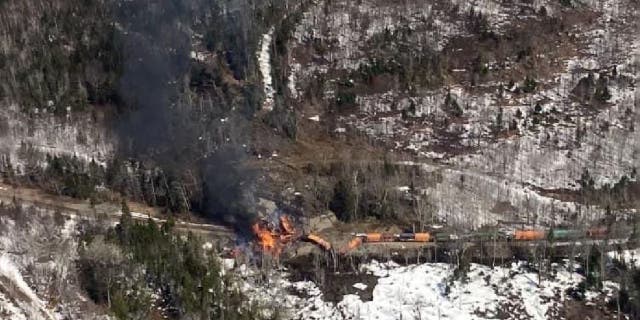 A train has reportedly derailed in the state of Maine and officials say they believe hazardous materials were on board.
"Train derailment with fire north of rockwood, hazzard materials please stay clear!" The Rockwood, Maine Fire & Rescue posted on Facebook Saturday.
The Fire & Rescue team posted a photo of the incident that shows a derailed train and a fire burning in a snow covered forest area.
Rockwood Fire & Rescue did not immediately respond to a request for comment from Fox News Digital.
70-CAR TRAIN DERAILS IN NORTH DAKOTA, SPILLS HAZARDOUS MATERIALS: OFFICIALS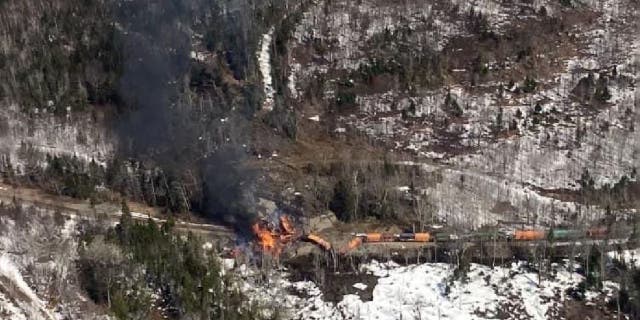 It is unclear if anyone was injured during the derailment.
Rockwood, Maine, is located on the western side of Moosehead Lake in the northern part of the state roughly 45 miles from the Canadian border.
SEE IT: EAST PALESTINE RESIDENT POSTS PHOTOS OF RESIDUE ON WALLS, SAYS HOUSE 'REEKS' OF CHEMICAL SMELLS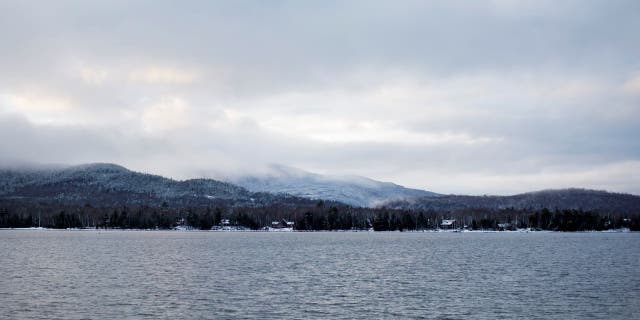 The railroad tracks in that area of Maine are owned by the Canadian Pacific Railway, Fox 23 Maine reported.
A spokesperson for Canadian Pacific Kansas City Limited told CBS News that none of the hazardous materials caught fire.
"A total of three locomotive engines and six rail cars carrying lumber and electrical wiring derailed into a wooded area, where they caught fire and started a small forest fire," the Maine Forest Service posted on Facebook. "The fires are contained and are being monitored."
The statement added, "Additional rail cars transporting hazardous materials did not derail. The assessment of officials on the scene is that these hazardous materials are not at risk of leaking and are not at risk of catching fire."
The Maine Forest Service explained that it does not believe the public is at risk at this time and the derailment may have been caused by "a build-up of melting ice and debris that washed out part of the railroad track."